We Sauntered Over To The Derby Cookhouse In Punjabi Bagh & Feasted Away To Glory
Inspired by the classy sport of Derby, which is essentially a race of horses, this haunt seemed to us like a sport club house at first! With beautiful pictures of racing horses adorning every wall, the eatery has a fresh and vibrant vibe of its own. After taking in the gorgeous details of the eatery, we started on our jamboree of deliciousness. Read on to know our verdict!
Dark Clouds
 
We started off our feast with an amazing cocktail called Dark Clouds! The drink was a mixture of ginger, lime & rum. Fraught with ice, this drink was both tangy, yet spicy at the same time. Undoubtedly, this rare combination chilled us to the core!
Chicken Tikka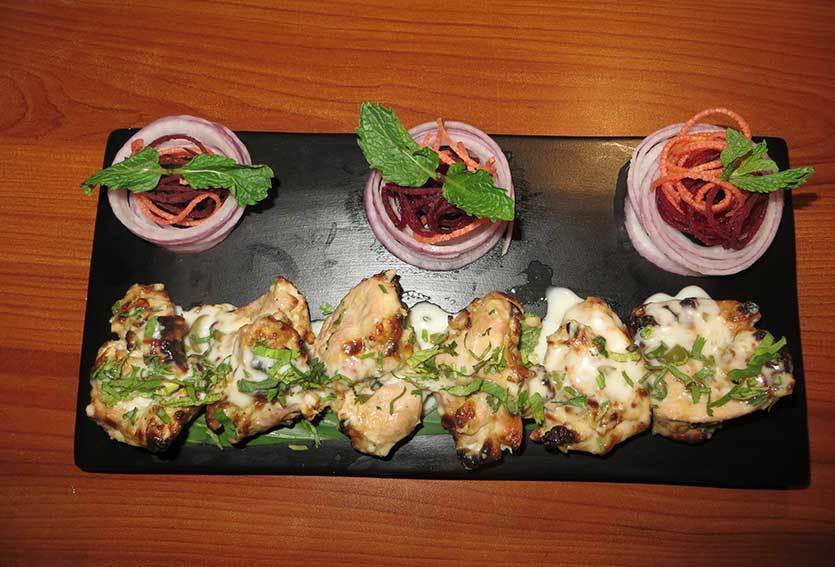 Since the hero of every feast is a plate of sizzling chicken tikka, we ordered a plateful of our own here! Roasted to perfection, topped with yummy malai and served with a generous amount of onion rings, the Chicken Tikka at Derby didn't let us down one bit and our tummy just couldn't be happier!
The Raan Pastry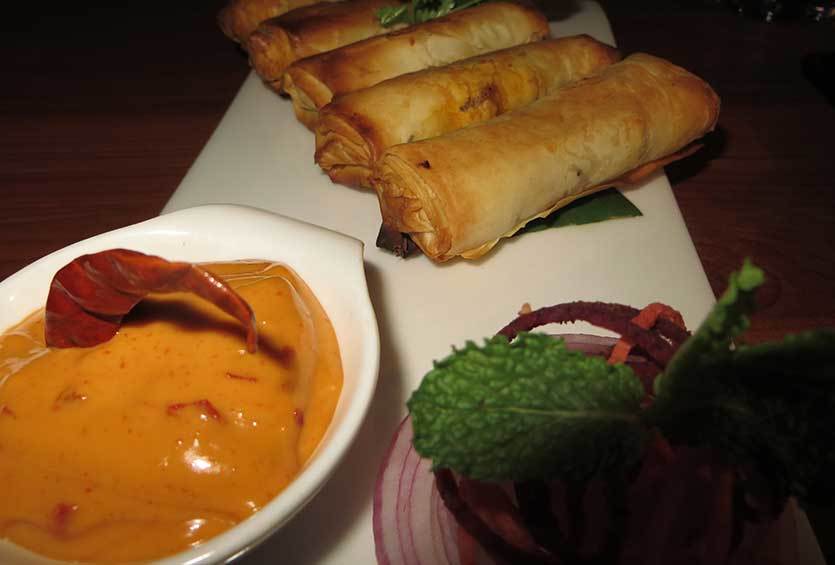 Next up was a mindblowing invention of a mutton snack Derby whips up called the Raan Pastry! These were flaky cigar rolls which were stuffed with a tremendously delicious mutton filling. Served with a scrumptious sauce, these appetizers were certainly one-of-a-kind and relish-worthy! 
Veg Quesadilla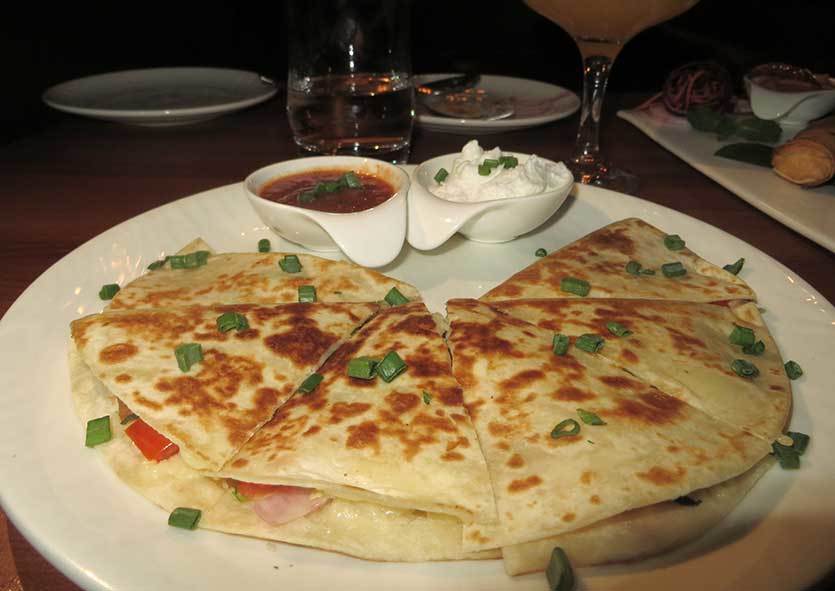 Channeling our craving for a cheesy appetizer, we ordered a plate of their Veg Quesadilla. The tempting quesadillas were served were two sauces - a tangy tomato sauce and the other one of sour cream. Stuffed with tons of cheese, capsicum & tomatoes, this Mexican starter was amazing to the last morsel! 
Chicken Tikka Pizza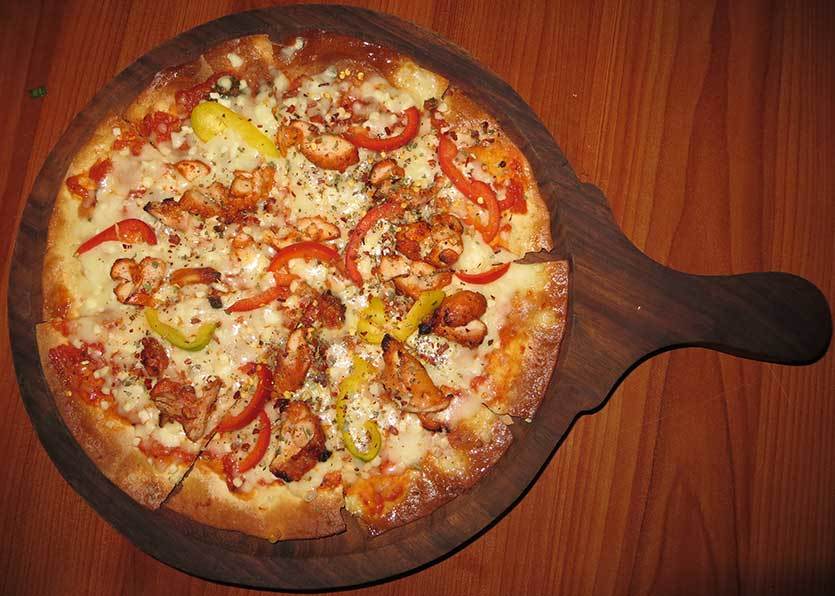 Being pizza maniacs, we had to try one when feasting at the Derby and so we asked for their Chicken Tikka Pizza. Super cheesy, amazingly crispy and topped with sumptuous chicken tikkas - this one was yum-mazing! Just one slice of this, and we were immediately transported to foodie heaven. 
Sizzling Brownie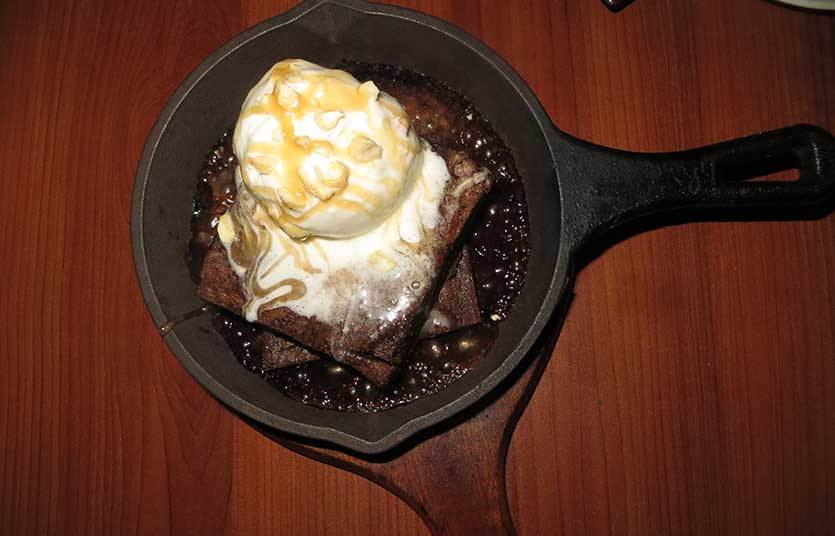 We winded up the soiree of deliciousness with a classic dessert - Sizzling Brownie. They presented us with two moist and soft brownies which were topped with a scoop of creamy vanilla ice cream. Hot and chocolatey at the base and fresh & creamy at the top, this delicacy is every dessert lover's gateway to Mecca! 
Serving delicious food in the backdrop of a lively and enthusiastic vibe, The Derby Cookhouse is one of a kind - come on by and get your gang too!
Meal For Two | Rs 1,800
Location | 42, 3rd Floor, Club Road, Punjabi Bagh West
Browse Through More Images: