Delhi
5 Things We Hogged On During Our Visit To The Dainty & Awesome Cha Bar In CP
The city is now flocked with cafes that serve the choicest of beverages and grub while displaying a collection of books that one can go through (basically, book cafes). But there is something very different yet pleasurable in doing so in an iconic bookstore, leafing through the pages from their wide selection of books while leisurely enjoying a light meal! Cha Bar does exactly that for us! The only glitch for those looking to sit and read in peace is that Cha Bar is almost always packed with people looking to do the same, and mostly with company. So amidst the clatter of cutlery and the buzz from a million conversations, it may be difficult to read your favourite book. But that did not stop us from enjoying all that they had to offer! Read on.
1. Irish Breakfast Tea & Smoked Chicken Sandwiches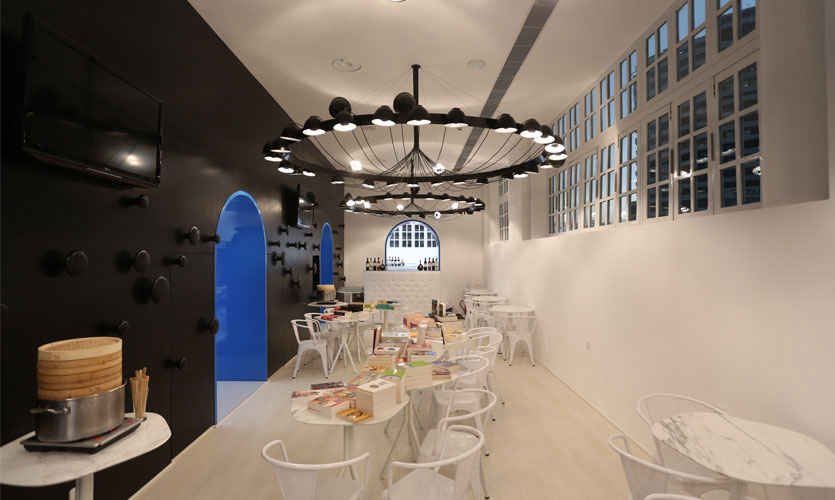 Our tea party commenced with an Irish Breakfast Tea, a black tea that needs to be brewed just right to get the ideal colour and flavor. Along with that, we nibbled away on our Smoked Chicken and Mustard Sandwiches. At Cha Bar, you can choose whether you want white bread or brown, so we went with the brown. This sandwich is served cold and even then, it's hard to miss how fresh their bread is! The chicken filling lightly lathered with mayo and Dijon mustard is the perfect snack for early evenings.
Price | Rs 75 (Irish Breakfast Tea) & Rs 120 (Smoked Chicken Sandwich)
2. Flury's Chicken Patties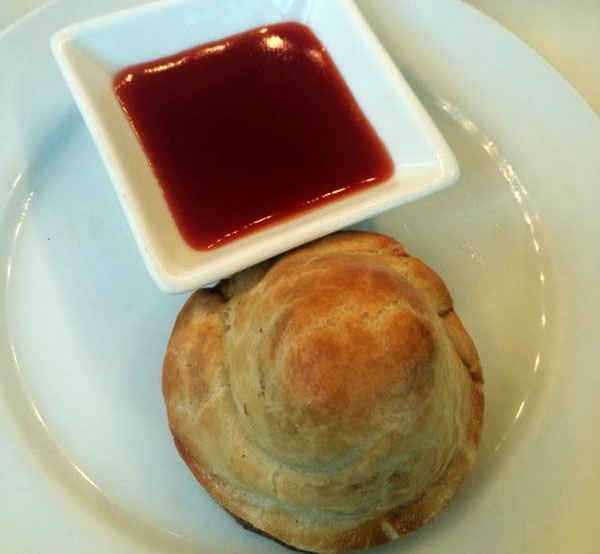 The most exciting part about Cha Bar is they kept the whole culture of 'Calcutta' alive, not just through the intellectual mingling of food, books and conversations that flow, but also by bringing in the very famous Flury's Patties! N The Flury's Famous Chicken Patties, shaped like a muffin and stuffed with chicken is one of best productions of their kitchen, and it is extremely difficult to stop at just one!
Price | 100
3. Keema Samosas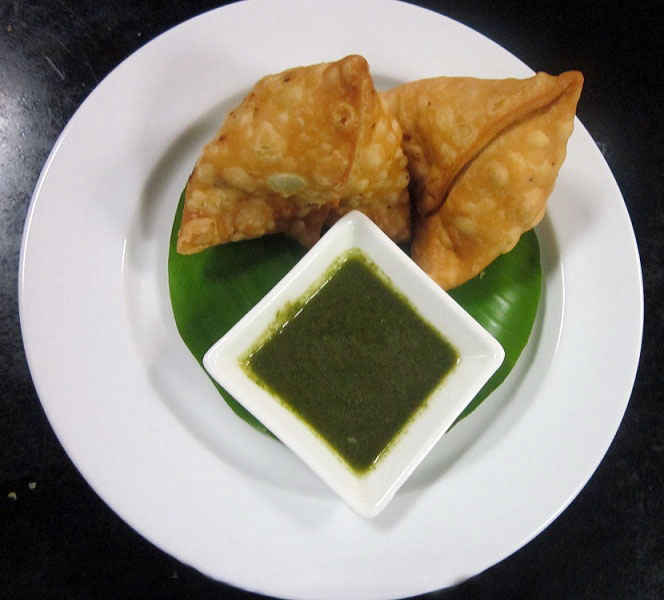 Keema Samosas, another one of their best-selling snacks has a well-seasoned minced mutton filling in their samosa. But what stopped it from becoming fabulous in our books was the Keema's extreme dryness.
Price | Rs 150
4. English Tea Cake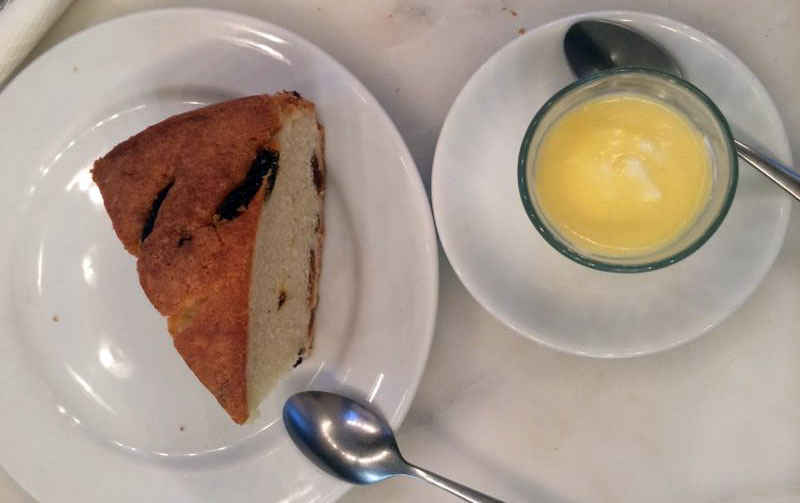 We couldn't just commit the grave mistake of bringing our little tea party to an end without having the English Tea Cake, now could we? Generally, people prefer to have the Irish Breakfast Tea or an Earl Grey with it, however, we decided to try something a little more adventurous and asked for their Cinnamon Cha!
Price | Rs 80
5. Cinnamon Cha & Lemon Mousse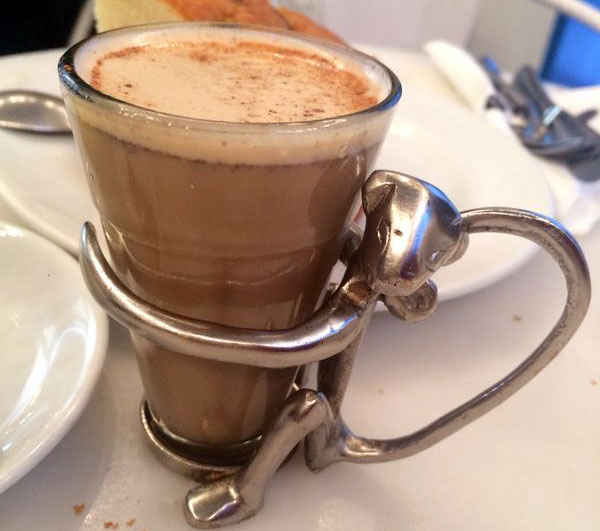 The combination of the aroma of their Cinnamon Masala Chai that was served in a rather eccentric glass and the moist tea cake did not disappoint us one bit! Infact they blended perfectly well, and while we were at it, we ordered their Lemon Mousse. The mousse had gone somewhere horribly wrong, it had a nasty smell of raw eggs and missed any fragment of lemon. A classic example of things ending on a sour note.
Price | Rs 35 (Cinnamon Cha) & Rs 85 (Lemon Mousse)
As has often been told, gastronomy is the biggest form of therapy and there is no love bigger than the love for books, and the combination of the two is lethal! So come on over to indulge in the most heavenly foodie experience here at Cha.
Where | Cha Bar - N-81, Oxford Bookstore, CP
Timings | 9 AM - 10 PM
Call Them | +91 9958 005 985
Check Out Their FB Page | https://www.facebook.com/ChaBarOfficial/