A little eatery with a brand new board on the left hand corner in a long row of colorful shops in Samachar Market, Mayur Vihar Phase-I is the Nourish Cafe.The cafe has little seating; two sets of bamboo tables and chairs outside and a six-seater comprise the place.
Nourish Cafe got us looking at their menu with eyes full of disbelief! The prices listed beside scrumptious sounding dishes were unbelievable. Giving in to the relentless mouth-watering, we dug straight in!
Crispy Chicken Delight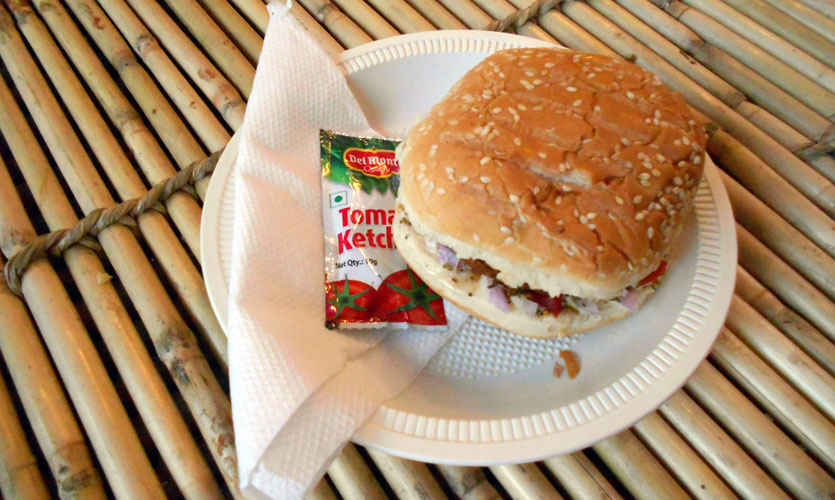 The chicken patty which was complemented by many finely chopped veggies in the burger was crisp and juicy. The mayonnaise between the ordinary bread buns made it creamy and delightful. This was for 70 bucks and totally worth it!
Cafe Special Chicken Pasta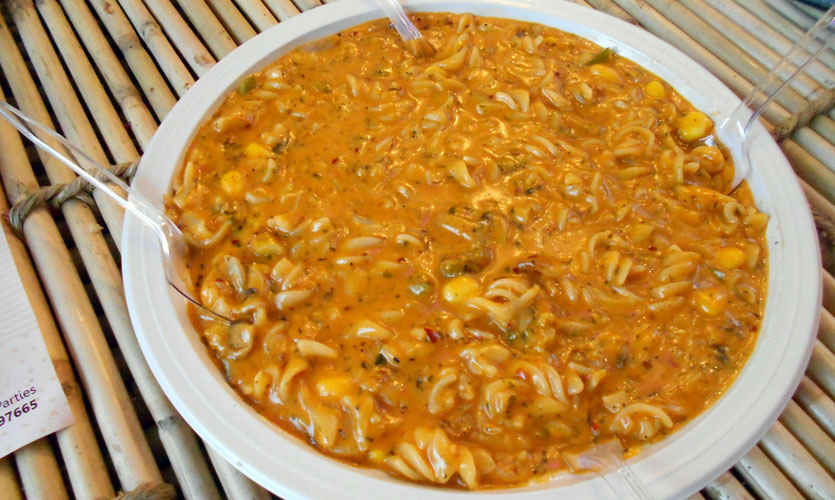 The quantity of the dish was more than enough to feed one really hungry person. Our mixed sauce pasta was confused for its vegetarian counterpart. On being pointed out, it was edited to include soft chicken pieces. This costed Rs 160.
Kiwi Shake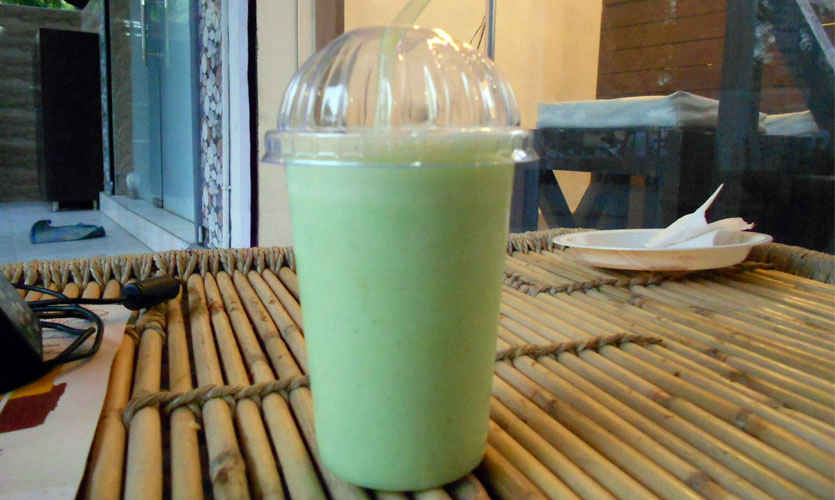 The tart flavour of the fruit was very apparent in the milk and we highly enjoyed it, however, the sugar seemed a little over the top; it cost us Rs 80. They also provide a special menu for gym buffs which includes a variety of protein-rich meals and shakes in many flavours.
Death By Chocolate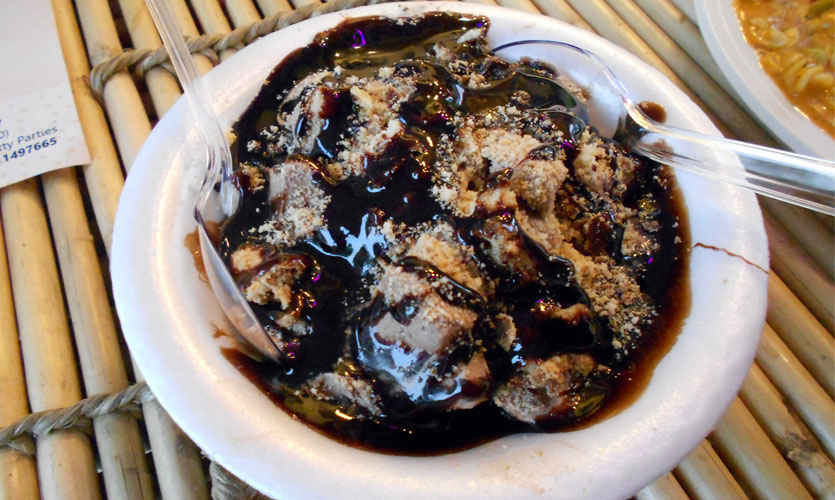 Finally, we gave our meal a sweet ending with their dessert, Death By Chocolate. The base was two scoops of ice cream - vanilla and chocolate, topped with finely crushed choco pie and chocolate syrup. Chocolate lovers would enjoy it immensely! For Rs 90, it was a total treat!
Nourish Cafe provides a good option to have stomachful of delish dishes when you're not in the mood to spend a bomb. The service is friendly, open to accepting mistakes and making hurried changes to suit the customer. Such a setting creates a good atmosphere for an enjoyable snacking experience!
Ratings | 7/10
Must Tries | Crispy Chicken Delight, Kiwi Shake, Death By Chocolate
Address | Shop G-3, Plot 1, LSC 11, Atlantic Plaza, Mayur Vihar Phase 1
Meal For Two | Rs 400