Taking their sushi very seriously, Harshul Khanna and Ankur Gogia have trotted the globe to sniff out the best recipes, and they've been super successful, as we can see. Giving the bonafide Japanese delicacy their own delectable spin, Sumo Sushi has been delivering drool-worthy sushi like a pro. In no time, they've managed to sweep away a lot of sushi-hungry hearts and now ours too! Being a hopeless sushi lover, we ordered ourselves up a storm - read on to know our verdict.
Spicy Salmon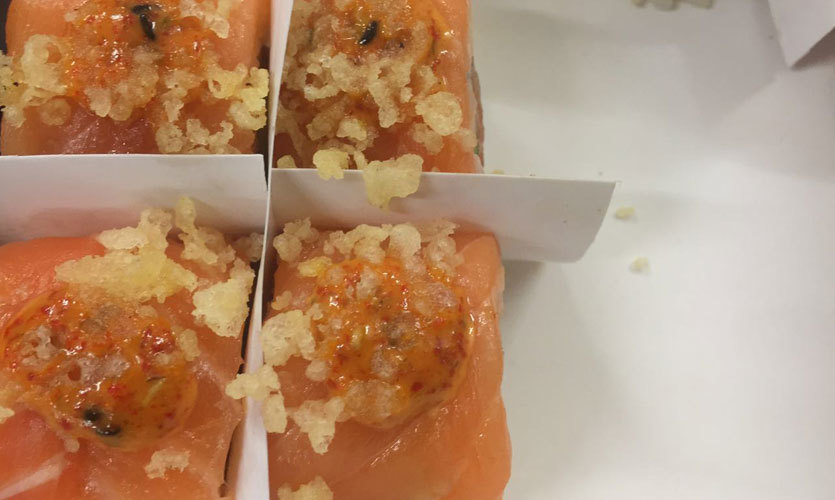 There's something absolutely delightful about fresh sushi wrapped up in fresh salmon; the way the pungent salmon blends with the rice and other ingredients is heavenly. And so we ordered ourselves a Spicy Salmon Sushi. Peppered with lip smacking spices with just a hint of crunchiness, believe us, if you have a thing for spicy sushi, then this is the one for you! 
Prawn Tempura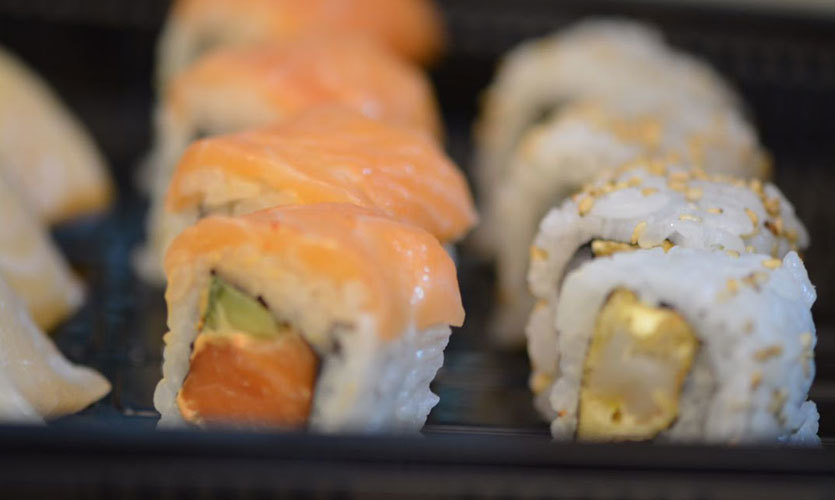 Prawns and sushi is a combo that can never go wrong! And so we ordered a Prawn Tempura - stuffed with crispy prawns, seaweed and and fresh rice, their Prawn Tempura was super yum. The crispy prawns and fresh rice blended altogether with just the perfect tinge of Japanese herbs, making the dish superbly perfect!
Sushi Burritos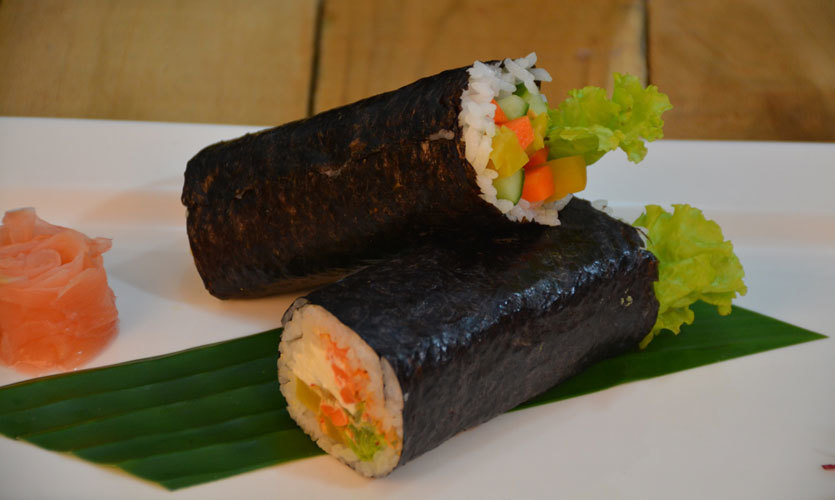 Bringing out the best of both the worlds, Sumo Sushi has happily invented Sushi Burritos! Enticed by the innovative concept, we ordered ourselves one. The delicacy was in the shape of a burrito, but had that sushi element i.e. nori in it. Stuffed with fried chicken, spicy Mexican sauces, rice, cabbage, cucumber and so much more, it was super-substantial. We managed to sink our teeth into it and oh boy, was it worth it - absolutely sumptuous!
The yummy spread simply made us crave for more and more. Yes, they were that good and fresh!
We highly recommend their Spicy Salmon and Sushi Burrito, of course! So if you're sitting at your desk thinking of what to order for lunch, you now know what to do!
Rating | 4/5
Call Up For Orders | +91 11 4906 0466 (Vasant Vihar) & +91 9911 976 667 (GK II)
Check Out Their FB Page | https://www.facebook.com/sumosushiofficial/