Meet the man of the moment - Aditya Vij, who has been single-handedly collecting and preserving all the historical memorabilia of eras gone by. From the oldest cameras to things belonging to the British era, match boxes to vintage cars, old movie posters and lighters, he's got anything and everything. He puts up exhibitions at Saket and has done a show named 'The History Hunter'. 'Collector' is what they call him and we got an opportunity to interact with him personally and know all about his journey to glory!
For how long have you been collecting memorabilia?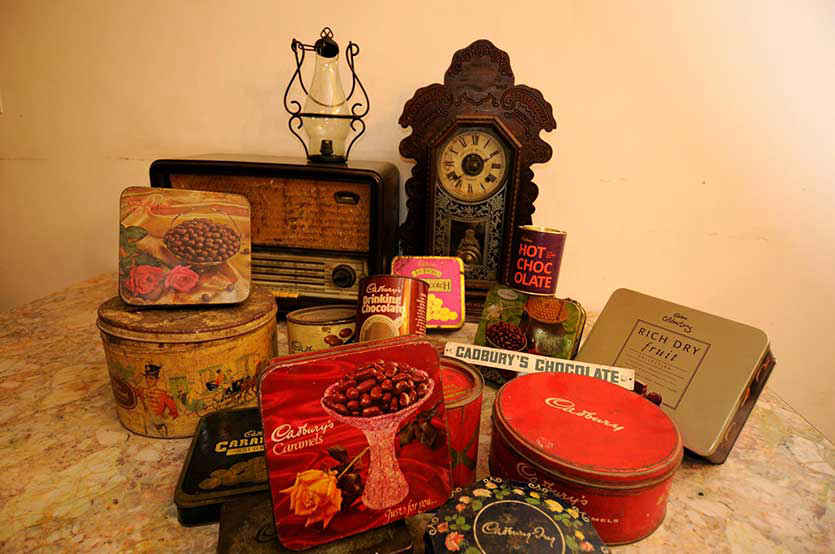 The journey has been a long one. I've been a collector since childhood, putting together matchboxes, stamps and coins since I was 6 years old. Then came the books - I've been holding on to my books and comics for as long as I can remember! This journey of collecting stopped for a while in between for about 25 years, but then it came back with a vengeance. I went from one category to the other. Now my collection spans 12-13 different categories, from matchboxes to vintage cars and what not!
What inspired and drove you to do something like this?
Earlier, as a child, it was the feeling of possessing different things. But eventually, I saw the world changing so drastically. I realized the need to preserve what was disappearing across all fields. It lead to my commitment to myself of building a museum of the bygone era and its art and the rest, as they say - is history!
Have you always been this fascinated by history or did somebody/something inspire you?
History has always captivated me. As a kid, I'd love to go to the monuments and see their grandeur and used to ponder on how things were and how they are now. It kept me thinking about the way life is changing. The art of making things, especially when done manually has always made me respect it even more. I guess all that's gone will never come back, neither the art nor the emotion with which it was created.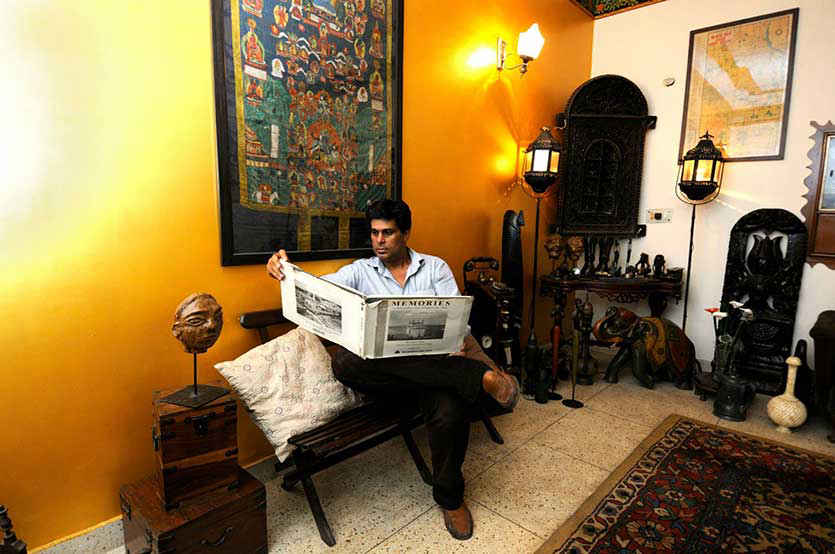 How do you manage to maintain the authenticity of everything ?
Unluckily in India we have a very limited scope of getting things verified and authenticated. We have very few experts and even lesser labs to verify. But if one reads and consults the knowledge pools we do have around, it's possible to get the authenticity verified. Even I have been fooled 3 - 4 times in picking up stuff I thought was vintage/classic and they turned out to be fake. But then, it's a part and parcel of the process!
Tell us something about your show 'The History Hunter'.
The show was telecasted on Doordarshan, and has been a great experience. We planned a 6-episode series with different categories, but eventually due to Prasar Bharati not giving approval owing to time constraints, we had to squeeze it into 3. The good part of the show was that it allowed my collections to reach the masses, since it was telecasted pan India. 'The History Hunter' may get new episodes as my collection goes on increasing - for example, when it was shot I had 4 typewriters, and now the tally is 15.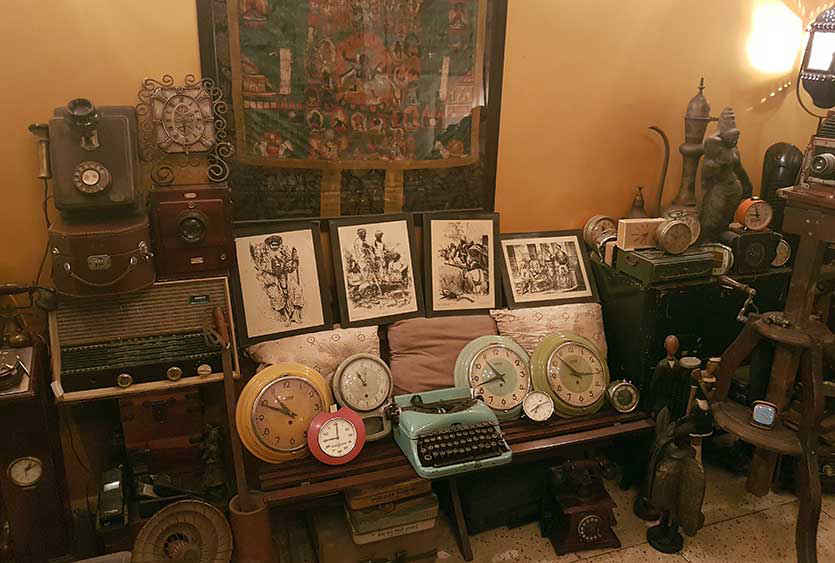 What do you like the most about your exhibitions in Delhi ?
The exhibitions in Delhi depend on the venue to a great extent. I've had a show in the Central Atrium of Select Citywalk, for 2 days and it was received fantastically well. It was named 'Once Upon A Time' and the response was tremendous. The second has been of my cars at my college grounds on their 50th anniversary and again, the response was overwhelming. What I like about exhibitions is the openness and the acceptance from people who come visiting. I like the curiosity with which people come forward to me.
Do you think people of Delhi cherish a sense of belonging with history too?
I think it could be better than it is currently. Sadly, we have lost hundreds of monuments and landmarks and are very fast losing the character of the city due to urbanization and lack of interest. The government has to step in to preserve what is left. Even the statutory bodies responsible for maintenance don't seem to be really keen on doing so. But luckily, we have a lot of people who relate to history and love the bygone eras. I am sure they'll help Delhi stay connected to its roots.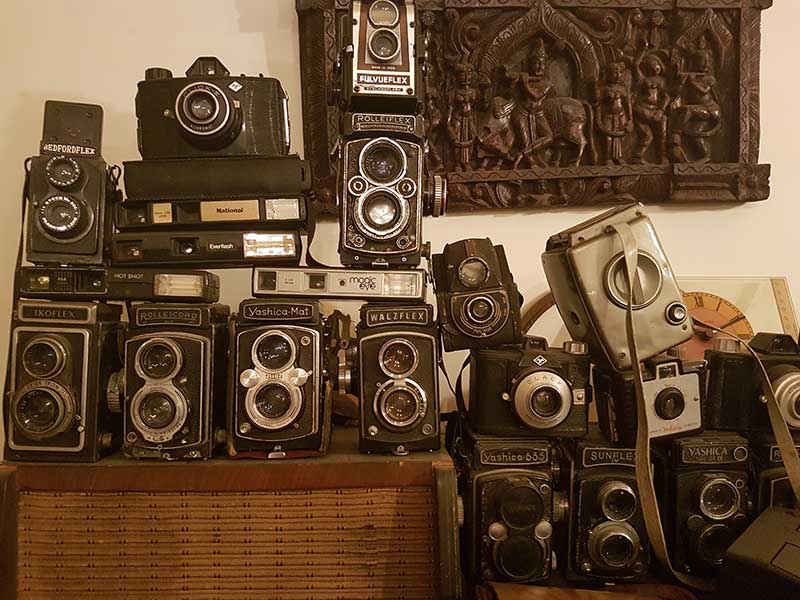 What according to you makes Delhi, 'So Delhi' ?
Delhi will stay 'So Delhi' because there can't be another Delhi. Where and how do you mix it all up and still function? Where else do you find a temple, gurudwara, church and mosque in a 400 meters radius, and that too, all iconic ones? Where else do you find a rickshaw and a Ferrari competing on the road? There surely won't be another Delhi!
We're truly proud to have a fellow Delhiite who cherishes the memorable history and cultural significance of this great city!