We Indulged in a Heart-to-Heart With The Warm & Gracious Actress of Talvar Fame, Charu Shankar
Delhi based actor Charu Shankar dons many hats: mother, fitness expert, professional dancer, teacher, director...the list is endless! Read on to know everything from her role in the recent blockbuster Talvar to that of a mother and her favourite hangouts in Delhi besides much more.
You completely wowed us with your performance in Talvar. Tell us a bit about your experience during the making of the film.
Talvar is a film I am extremely proud to be a part of. During the shoots, Meghna Gulzar insisted that we keep it as real as possible, so not just was the acting to be completely naturalistic but the clothes, the sets, the makeup - nothing was overdone; every detail was as close as possible to how it would actually have been on the day of the murder and during the investigation that followed.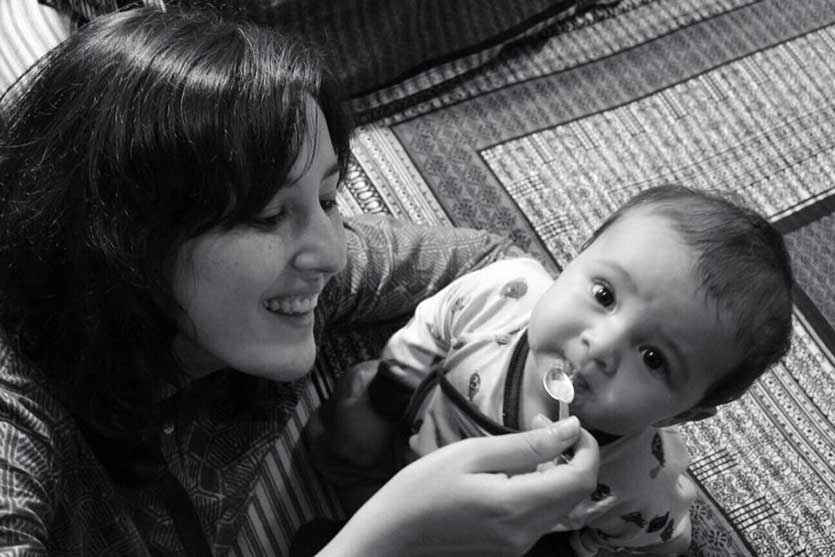 You're a self-described artist, performer, have been a fitness expert for Reebok and an Ashley Lobo dance instructor. How do you manage to do all this and thrive?
I was lucky! I got many chances to redefine myself professionally and I embraced each opportunity - big and small! I honestly believe that as an artist, I can be limitless! Every project no matter how simple it may be, requires and deserves my full attention, my time and hard work. And that's what I strive for.
We'd love to hear more about your first TV drama - Siyaasat - a spin off from the much-loved Game of Thrones TV series.
Siyaasat is based on Indu Sunderesan's novel - The Twentieth Wife, and it's the story of Mehrunnisa, a young girl who aspires to be a great queen, who is loved by the Emperor Jahangir, and her rise to power as Noor Jahan, his favourite wife. As Mehrunnisa I feel like I've lived her full life - fallen desperately in love, survived a rotten marriage, fought a war, killed, survived, saved lives, made alliances and risen to power. The show is full of intrigues, the plot twists and turns as we get a glimpse into the lives of some of the most interesting characters in Mughal history.
Do you feel Delhi is a welcoming hub for artists such as yourself?
Well, that is really subjective. Frankly, if you aspire to mainstream Bollywood then perhaps Mumbai is a much better bet. In my case, Delhi provided a vast spectrum of work - from dance to teaching to acting to directing-producing to anchoring travel shows that took me all around the world! I based myself out of Delhi but went wherever my work took me. Since my family is here, it's where I come touch base after tiring schedules and traveling. It's home to me and I love it. It's never let me down.
When will we be seeing you on the silver screen next? Any exciting new projects in the pipeline?
Yes, but I'm not at liberty to talk about it right now. In the meantime, I am thoroughly enjoying my most challenging project yet - motherhood. Definitely the role of a lifetime!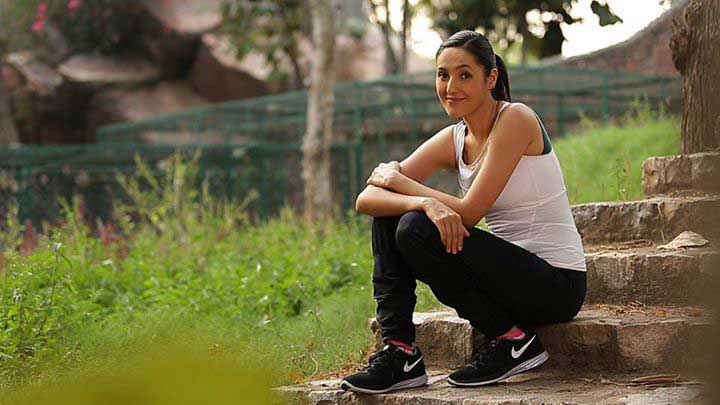 What are your favourite hangouts in Delhi?
India Habitat Centre because there's always something interesting to do there.
N Block Market, GK 1 for the shops.
Khan Market for bookstores and cafes.
What according to you, makes Delhi 'So Delhi'?
The incredible winter months! Great weather, and super food! I'm looking forward to all the concerts and festivals coming up!
This chat with the lovely actress who works on the philosophy of "no project is ever too big or too small" was thoroughly inspiring for us and we hope it inspires you to go after your dreams!