We Had an Intriguing Tete-a-Tete With Prateek Kuhad, Soulful Singer & Songwriter
Prateek Kuhad has the sort of voice that it is hard not to fall in love with. Warm, mellifluous, soothing and fresh, his music is a minimalistic and enchanting blend of folk, pop and rock, written in both Hindi and English. Prateek's first EP, Raat Raazi, was met with instant success and critical acclaim. We were also treated to more auditory delights with the release of his first album, In Tokens & Charms.
When did you first start writing music and what inspired you to become a musician?
I've been writing casually since I was 17, if I remember correctly. But I think I started writing seriously, and producing somewhat better quality material only after I was 19 or so. All kinds of things inspire me. People I meet, places I go to, my relationships and other things that I think about. I usually write about what I am going through in life at that point. Songwriting is a way for me to vent and express myself, emotionally and intellectually.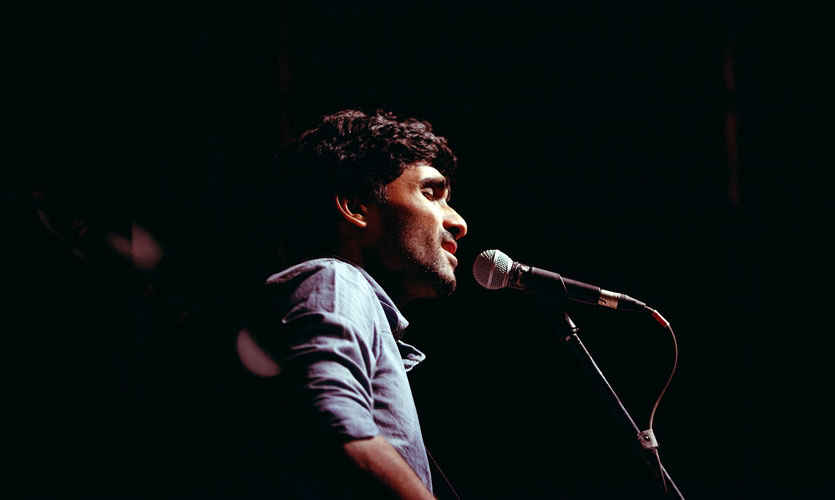 What is your ultimate direction with your music and what do you wish to communicate to your audience?
I don't really have a plan. I write what comes to me naturally, predominantly for myself, and don't really think about communicating with the audience. It just so happens that people seem to relate to my songs, perhaps because they are going through something similar in life.
Tell us three tracks/albums, old or new, that you are on your playlist at the moment? Name an artist who you would like to be compared to?
Anna, Please Don't Go - Life In Film
The Wait - Tobias Jesso Jr. 
Louisa - Lord Huron. 
Ideally I wouldn't like to be compared to any artist, but sometimes people compare me to Elliott Smith or Nick Drake, and that's not all that bad!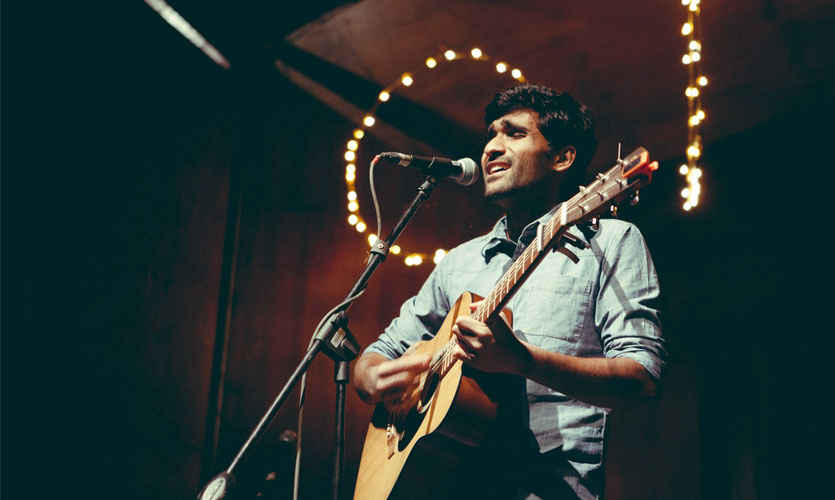 In your opinion, what makes Delhi 'So Delhi'?
Delhi is so big and diverse, and I still feel relatively new to the city - I'm originally from Jaipur; I don't think I'm qualified to answer this question yet! 
You went to New York University. What were your reasons for coming back to the Delhi and tell us a bit about the differences between New York and New Delhi?
I came back to pursue music as a full time profession. They're just totally different cities; culturally, physically and professionally. I don't even know where to start. The way things work, how the people are, just the general vibe. I can't really get into specifics - it's such a long list!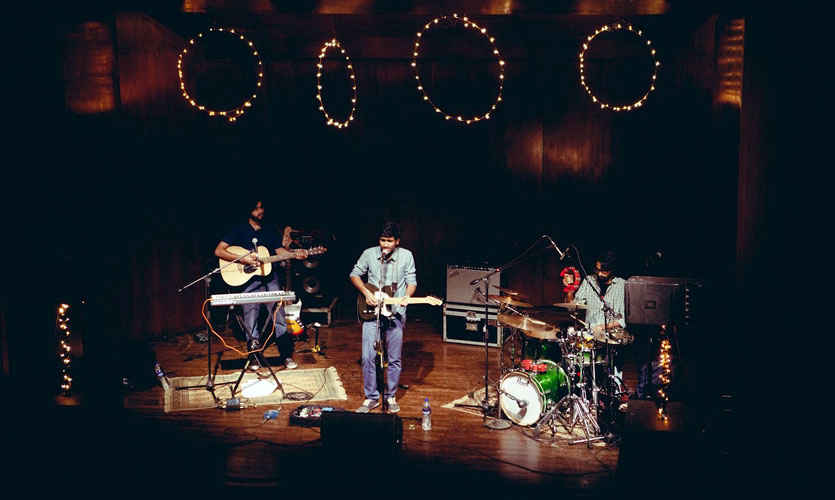 Do you have a dream venue to play? What is your favourite Delhi venue to perform at?
I have no particular dream venue, but playing at any major international festival, like T in the Park or Pinkpop, would be amazing. Hopefully someday!  In Delhi, my favourite place to play at is the Akshara Theatre, for sure.
What advice do you have for people who want to break into the music industry?
None yet, I'm still trying to figure things out for myself! 
Charlotte Tottenham is a contributor for So Delhi. A 24 year old travel writer, she has written on a variety of destinations from Berlin to Udaipur, but has now settled on Delhi as her home. She enjoys aimless wanderings through Delhi streets, exploring the city's subcultures and is on the hunt for the best aloo tikki in the capital. Guilty of bad-punning and an addiction to Instagram (@4lot) you can see more of her writing on www.charlottetottenham.com