Picture Credits: Raphael Martin
The Hansraj Projekt seeks to break the boundaries set by different genres to produce music which comes across as an amalgamation of different cultures. Acclaimed for being one of the most successful bands in the college music circuit by the local media, the seven-person band now aims to spread its music to a larger pool of music enthusiasts! 
How did the Hansraj Projekt come into conception?
The Hansraj Projekt was the name given to the college band of Hansraj College about 3 years back. Back then the idea behind the name was to signify the roots of the formation of this group. Over the years, due to the effort and dedication of the members and the support of the students of Delhi University by way of music lovers and people who are always on the lookout for independent music and artists, it grew not only to signify a common origin but a brand name.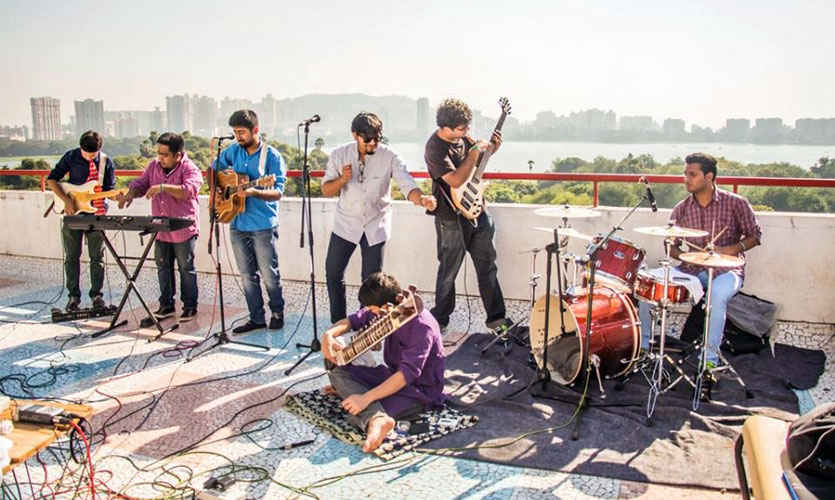 What genre of music do you consider your music to be?
It's quite difficult to define a certain genre or even a few for that matter, since in today's time a lot of music that is made blurs the line between different genres. However, we refer to our music as 'World Fusion' or 'World Organic Fusion'.
Who is your biggest inspiration?
Since there are 7 members, each one bringing a different taste to the table, there are innumerable artists that drive us to make the music that you hear. All sorts of genres and a wide spectrum of artists influence us - ranging from blues to old school jazz to alternative rock and Hindustani classical; artists like Shakti, Pink Floyd, Porcupine Tree and Advaita, to name a few.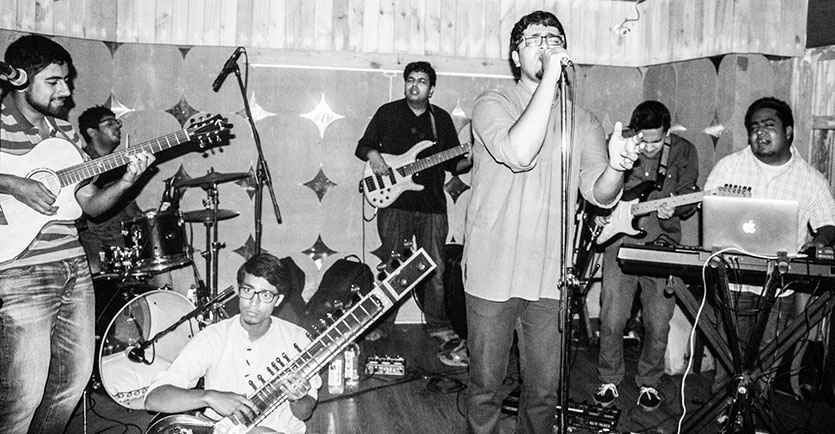 What's the significance of the 'k' in 'Projekt'?
That's really just the playful side of our drummer at play. Just a little USP of sorts - even if it's a spelling mistake or a childish act that people remember us by: till the the time we stick in their memory, it works for us!
What do you like to do outside of music that contributes to your musicality?
Our nature and how we discipline ourselves really affects how we make music together. Our ethics are not only related to music but the the way we lead our life.
What according to you, makes Delhi 'So Delhi'?
The fact that people are very impatient when it comes to exploring new artists. If it's a popular artist, even the most terrible track would sell more than some of the best tracks made by independent artists. Brand value doesn't ensure fame; on the other hand, it narrows down the perspective of listeners.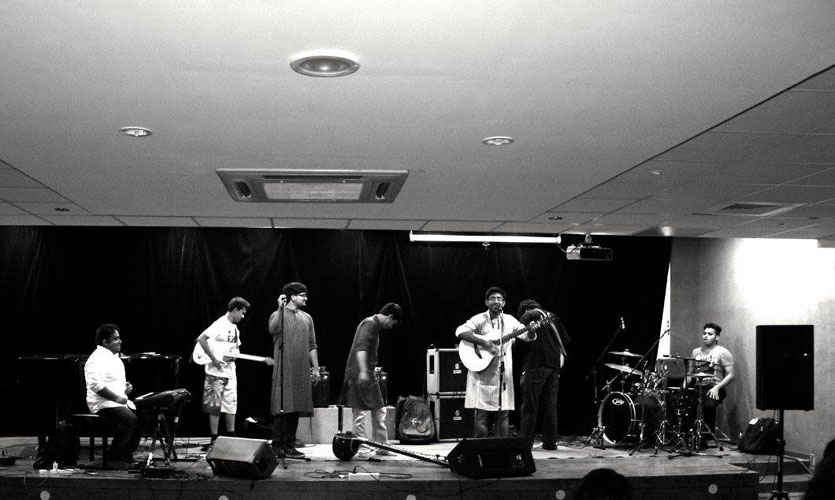 Being musicians what have you learnt about Delhi's music taste?
It's very pop and Bollywood oriented. 70:30 or maybe an 80:20 Bollywood and pop to independent music is the proportion we see. Everything is 10 times more difficult for an upcoming musician. Selling a CD takes more effort than making the song on that CD. However those 30 % of people are extremely good listeners and their encouragement really drives us to work harder.
Being such talented and successful musicians, what advice would you give to the upcoming people in your field?
Its really hard to keep at it since there are lots of factors which pull you down. Lack of opportunity, unrealistic demands from listeners, low pay, monopoly of Bollywood - et al. But no music, in any form and manner is easy. So one must keep at it! Also, one must learn music very very seriously. By learn, we don't mean from a teacher or guru or institution, but it can even be on their own. Music is not just playing a few chords or writing a few lyrics; it's beyond what we can understand in its complete form. Hence, we need to put in as much effort as we can to learn as much as possible before we sit down to make our music.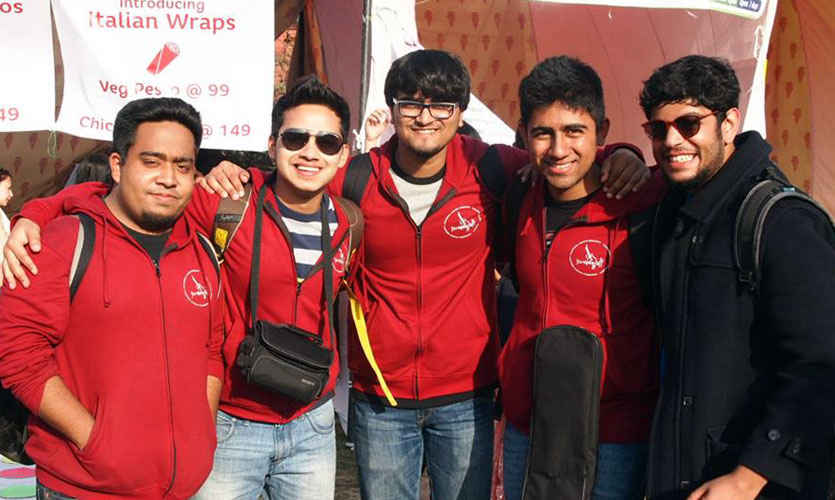 What does the future hold for The Projekt?
A lot of struggle, a lot of hard work, unimaginable amounts of patience and even more support and love of the few people who we can call our fans!
There you have it, The Hansraj Projekt in all its glory! Did we inspire the latent musician in you to finally put your foot down and take inspiration from them? We thought so!