Rabani Kapoor and Sehr Taneja are two Delhi-based 20-21 year old girls, who founded a nonprofit organization called Nayi Udaan. NU is a youth-led NGO, dedicated towards empowering women in all fields of life by equipping them with the necessary motivation and personal skills. These girls have done a wonderful job with their organisation, and the future hold fabulous things for Nayi Udaan! 
What is the story behind Nayi Udaan?
Nayi Udaan came to be in the summer of 2012, initially as a way to kill time for three 16-year olds. Back then, the plan was simply to organise recreational activities for the less-privileged and offering them a break from the monotony of daily life. We started by organising music and comedy sessions at an old-age home and a home for the specially-abled. However, by the end of the summer, we had already developed an attachment to the organisation, and decided to take it forward. In the process, Nayi Udaan found its place in Delhi. As we streamlined and focussed our mission on an issue we felt particularly strongly about, we established the NU mission and vision with a focus on the upliftment of women through skill development, motivational work and self-esteem development.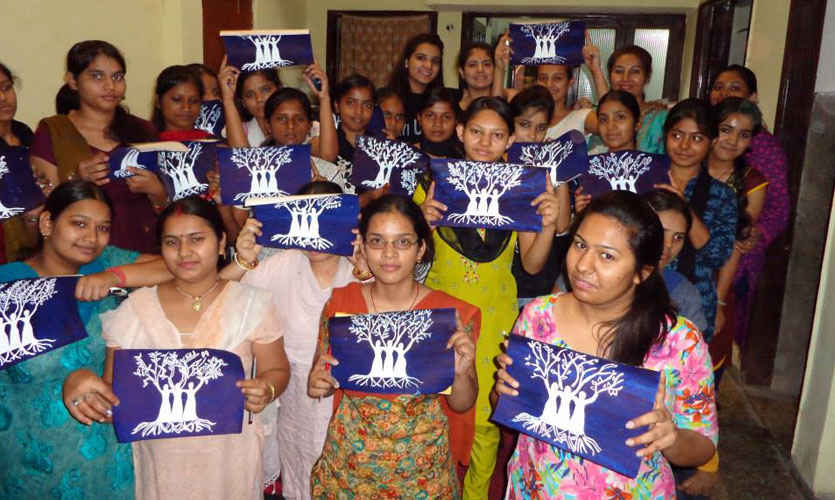 What are the activities that Nayi Udaan typically organizes?
To accomplish our organisational mission, we try to organise activities that empower women to be financially and socially independent by equipping them with the necessary personal skills and motivation. This allows us flexibility in our activities, which range from dance and art workshops to public-speaking training, and from career guidance sessions to awareness-raising exhibitions. Our most recent venture is 'Learning Libraries' - within this, we are building libraries and conducting related workshops in MCD primary schools in Delhi. For this academic session, we have started with two libraries in the Okhla region. 
We are now conducting reading, writing, speaking and writing workshops to help the students engage with such skills at a young age. Most importantly, a crucial part of our curriculum is moral learning and respect for gender equality, which we believe will inculcate respectful and egalitarian sentiments and habits.
What was the initial mission of the organisation and what kept you motivated?
Well, the initial mission was to organise recreational activities for the less-privileged and encourage youth to volunteer & get involved in community service. While we have now veered away from our initial idea in certain ways, we continue to remain motivated to reach our vision. There have been multiple motivational factors. We cannot help but begin by thanking those around us - our family, friends and colleagues, for their support and encouragement. Nayi Udaan has survived and grown because of their endless support. In addition, a strong cause for our drive has been the dedication and commitment of our team. Our young volunteers have been extremely devoted to the accomplishment of this mission. 
Taking on this role in addition to their general responsibilities of school work, they have shown us that Delhi is brimming with big-hearts who want to make a tangible difference. Lastly, while India is making great strides in many sectors, the lagging effect in the case of women empowerment is evident. As young women ourselves, we constantly feel the urge and the responsibility to offer our help, no matter how small, for its development.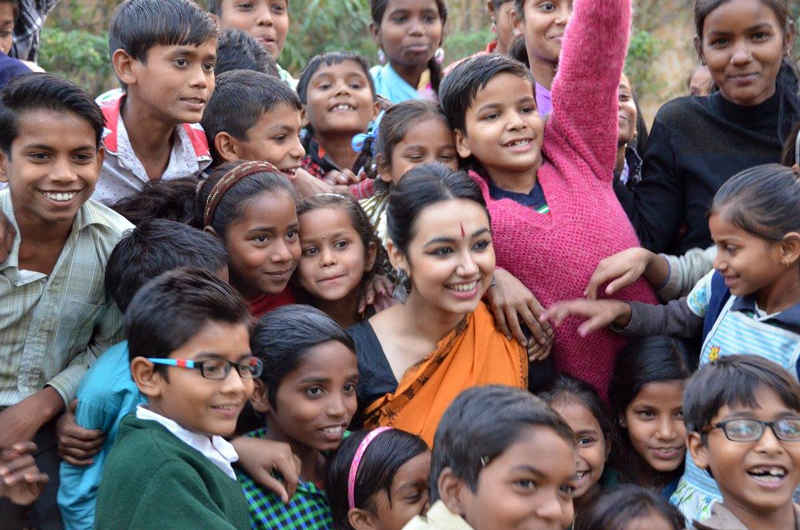 The most common misconceptions that people have regarding NGOs these days?
Often youth perceives volunteering as a tedious task requiring a lot of time and devotion. Honestly, it's not about counting hours when it comes to helping others. Small or big, every bit matters, so one should not hold the misconception of having an immediate impact and lose hope. Change is a slow process, and in the nonprofit world, every step helps bridge the gap. Just keep doing your bit - if not today, tomorrow will be brighter!
What according to you, makes Delhi 'So Delhi'?
People are often buried in the misconception that Delhi is brimming solely with privileged, elitist people. But what we have learnt about Delhi over the last few years is the depth and wholeness of its denizens. One would be astonished (in a positive way) on seeing just how enthusiastic and willing Delhiites are to help, share and extend happiness. If it weren't for this giving 'So Delhi' nature, we would not have made it this far.

What would be your advice to the youth of Delhi?
Change begins with us. We are the representatives and the future leaders of this nation. So no matter where you are and what you're doing, don't forget that you belong to India first. Your country deserves your time, energy, commitment and intellect. You have no idea how much you can give back just with the little things. So really take that one step out of your comfort zone. Take out time, even if it is just an hour in the entire week or a month. Go volunteer at an NGO, help out someone who needs help. The happiness and satisfaction one receives and gives is just incomprehensible. It's not always about donating money or helping financially, it's also about giving your time.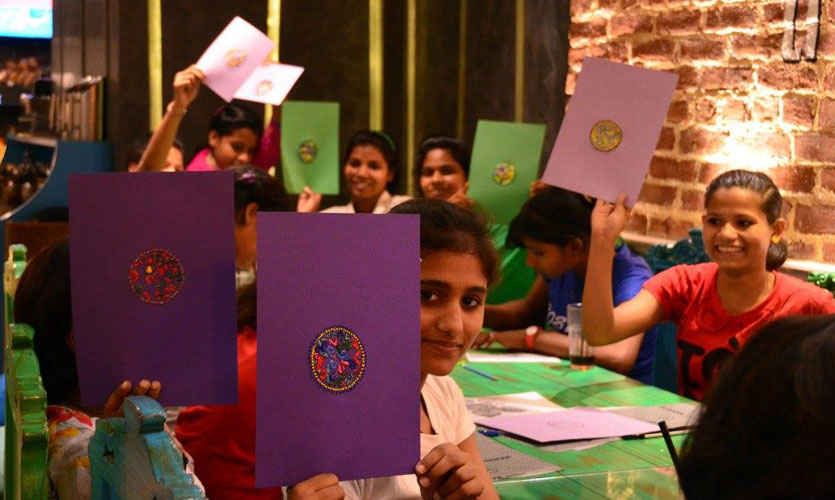 Did you face any major difficulties on your journey and if yes, how did you overcome them?
Most definitely! And really, we're still enroute. This is just the beginning of a long journey and the obstacles are an integral part of this. A major difficulty was gaining the trust of established organizations, donors and companies, especially given our age. Understandably, people would often be doubtful of our commitment and quality of work; to them we were just teenagers whiling away time with a new hobby. But soon enough, with continued work and dedication, we overcame this. Today, we stand strong with a team of 25, having gained the trust and support of our donors and partners.
With both the founders studying abroad, how do you manage the organization here in Delhi?
This one we owe to our stellar team in India. Each one's diligence, passion and hard work has helped us keep NU alive and running. Were it not for these young, invigorated souls, this would have been impossible. In our absence, our team, led by division heads, continue to organize events, attend meetings and skillfully manage the back-end work.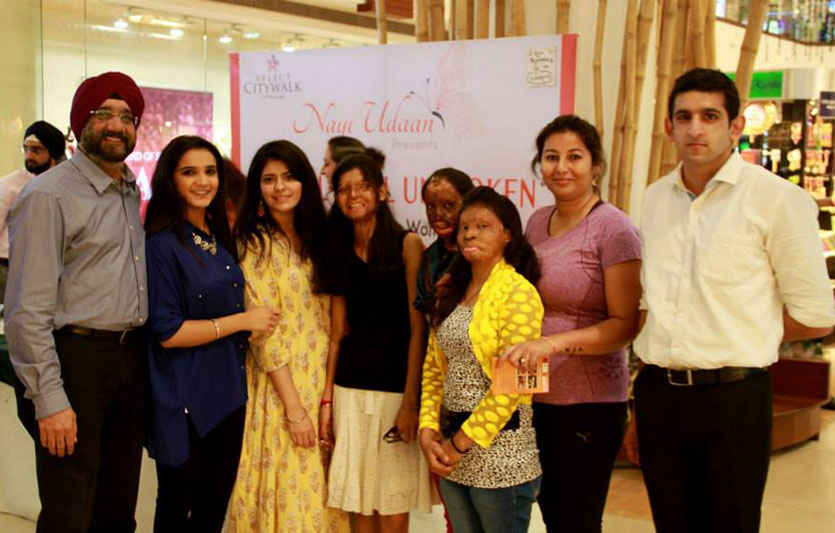 The happiest moment in your journey of Nayi Udaan?
When you're doing something like this, everyday is a happy day! We see the small changes we have made in the lives of those around us and those we serve and this keeps us going. The journey in itself has been exhilarating.
What does the future hold for Nayi Udaan?
If we continue to receive such support, the future looks bright and welcoming for NU. We have a long way to go. Currently, we are in the process of setting up libraries and conducting workshops at government schools that lack such a facility. So far, we have received tremendous support from the people of Delhi who want to volunteer with us, but we can never have too many helping hands. But really, as we put it, we're striving to reach a sky full of smiles! 
This is Their Website | http://www.nayiudaan.org/
Check Out Their FB Page | https://www.facebook.com/NayiUdaan/