We Had a Glimmerful & Glossy Chat With MUA Aradhana Khanna About All Things Fashion & Makeup
Trained in NYC as a fashion and makeup artist, Aradhana Khanna is a professional makeup artist, a trained dancer and a professional choreographer. With a portfolio full of exclusive weddings as far afield as South of Italy and dolling up the likes of David Guetta, dreamy photoshoots, films, plays, T.V. stints and lots more, she is a multitalented woman who loves making people feel happy and look good. Read on as she takes us through it all!
When did you decide that, "Okay, I want to work as a professional makeup artist"?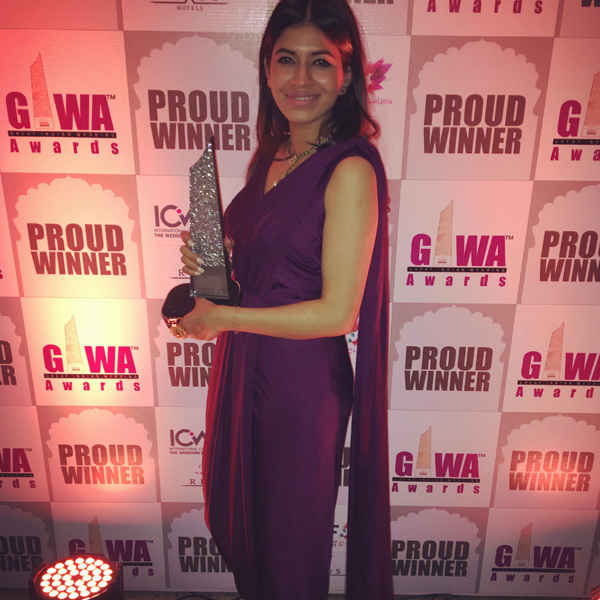 It was in 2009 beginning, actually a sort of back up decision. I was always fond of doing makeup on others, but I was training and teaching dancing professionally when I had a really bad injury and I was told to stay off dancing for a year or so. Then I was like, "Okay let me try something new and let me hone my skills in this and see where it goes!".
Experiments are downright crazy and memorable. Acquaint us with some of your most experimental looks till date.
I remember this quite clearly it was the last day of my 4th semester. We were all doing a portfolio shoot with high-end NYC based professional models, and everyone was given studio space and all the students were utilising that space, and I was suddenly like can we please go outside to photograph this, and he said yeah let's do it - and there we were shooting in the middle of the street in downtown NYC with yellow cabs and cars moving all around us, and it was super fun! That experience has stayed with me and it got me a lot of appreciation too. There have been many experiments after, but this was my first fun one.
You've done a lot of wedding makeup looks. Which was your personal favourite?
I am a fan of subtle make up, so less is always more for me. One of my favourites was for this beautiful bride I got ready all the way in the South of Italy (Puglia) - she was the most chilled out bride! I mostly just did her eyes and lips with a tad bit of concealer, 'cause she didn't need much. I sincerely believe weddings are not about being caked up but embracing your natural beauty with a little bit of tweaking here and there!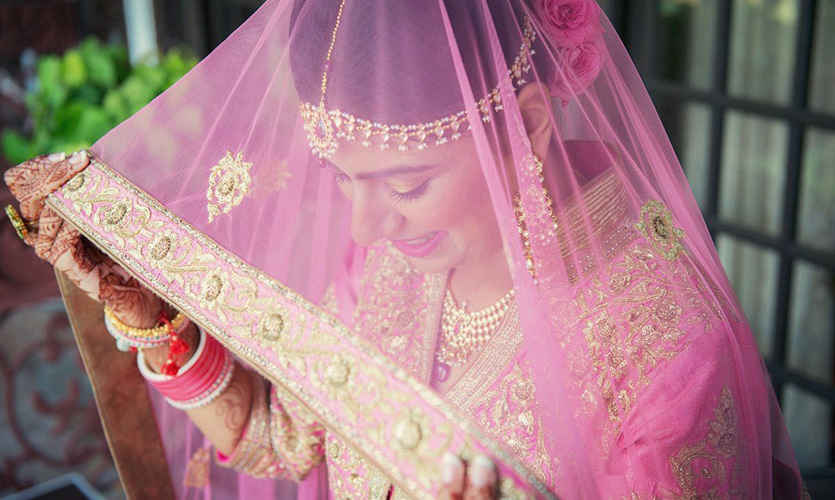 A sassy and classy hairstyle for the daytime you can never go wrong with?
I love the messy hair look, it always works and everyone can mostly pull it off. More classy would be a slick ponytail which you can even do on a bad, oily hair day.
How was your experience in making your contributions in the video 'Nakhra Wakhra'?
Oh it was super fun shooting Nakhra Wakhra barring the sleepless two nights! I was shooting with Shraey and professional dancers and choreographers who are good friends. So yeah, I had lots of fun.
What is the easiest/quickest way to turn a day/work look into something that works for a night out?
The easiest way would be to bump up that mascara and pull out a dark coloured lipstick like deep pink or red. Or if you're an eyeliner kinda girl, than just wing out that liner and pump up those lips with a deeper hue!
3 makeup essentials you can't ever leave home without?
I can't head out without my Lip balm, Lipstick and Mascara.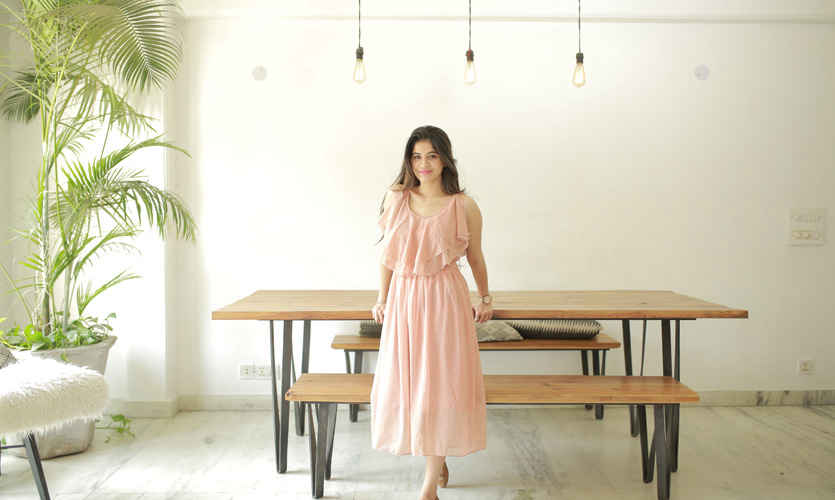 Any recommended trends that all Delhi girls should look out for?
I'm all about creating your own trends and not about following any, but with the festival time coming, I would just go experiment with different coloured kohl pencils and lines. But also, this season is all about the no makeup and bare minimum look and embracing your natural beauty. 
What advice would you like to give to all existing and budding makeup artists out there?
I would suggest invest in proper training or at least give yourself a few months of proper practice on yourself or others before going out there. Working on your skills is the most important thing. and then once you think you're ready don't look back! Take up as much work as you want, challenge yourself with risks and follow your passion. Everything will work out in the best way!
A one of a kind artist, Aradhana Khanna never ceases to enlighten us with her personal style and fashion tips! 
Follow Her on FB | https://www.facebook.com/aradhanakhannamakeup/
Follow Her On YouTube | https://www.youtube.com/channel/UCg2nG3Tdze5T1RGU_eZtw5A