We Had A Gab Sesh With The Members Of SIDRA: 5 Badass Artsy Gals Out To Paint The Town!
A group of five super creative art geeks with an aim to break down (metaphorical) walls with art, SIDRA is the new name for creativity! The girls, Ishani, Ravpreet, Shreoshi, Aadya and Dhruvika are all in their early 20s and studying in Delhi University as of now, and it's their love for art that's brought them together to add a little sparkle to Delhi's mundane walls! Read on to find out more about these artistic masterminds.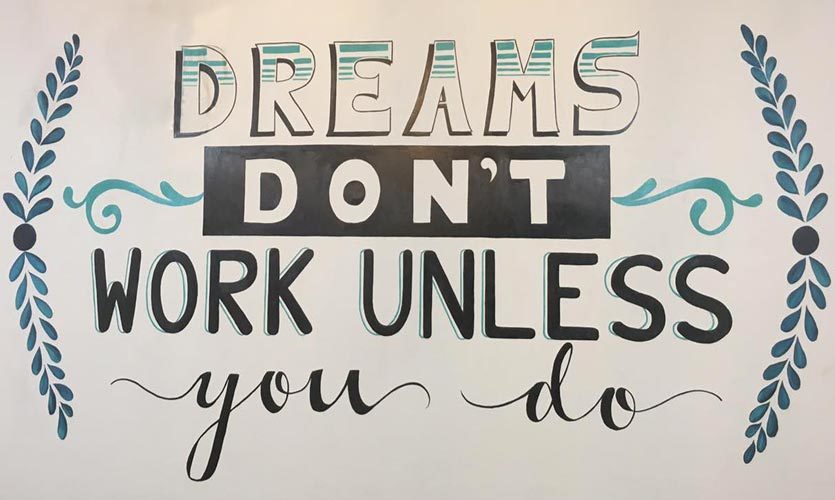 We're most curious to know how you got started and what's been the guiding inspiration behind SIDRA?
It wasn't a day's decision for sure! The five of us are a part of the Fine Arts Society of our college and we've done numerous projects together, painting walls in college is now an almost every-semester ritual. Over these two - three years of working together, we realized rather late  that our art can have a larger, more mature audience. Besides, we always felt that we needed to start an art company because honestly, Delhi (and the world) needs more art!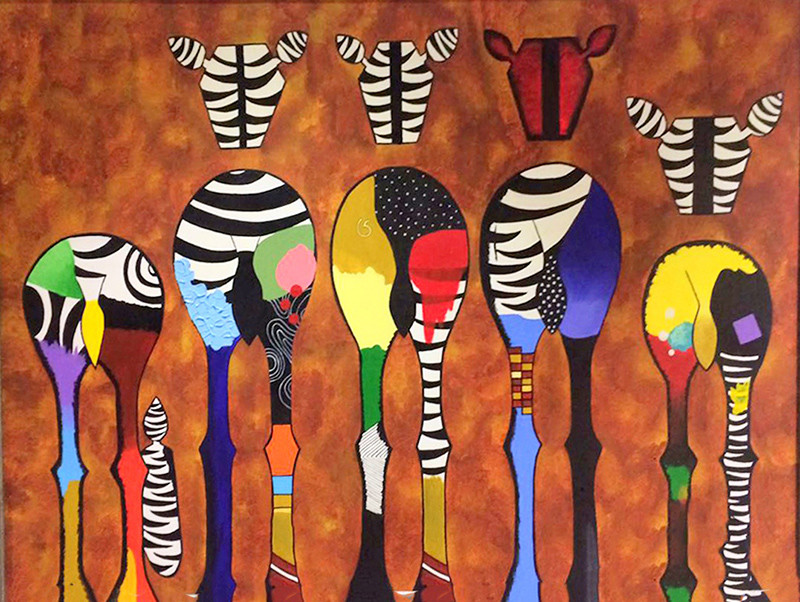 How tough is it to follow your passion while completing your graduation?
Not at all easy! But we've learnt that "To have a passion-driven startup, there are a lot of things at stake." All five of us are from different streams and our college schedules barely match. Our parents have been a huge support in all of this, they understand how important it is for us to keep our passion alive. Graduating with our degrees will be a great moment, but graduating with a successful startup will be priceless! 
What brought the 5 of you together to form this brand?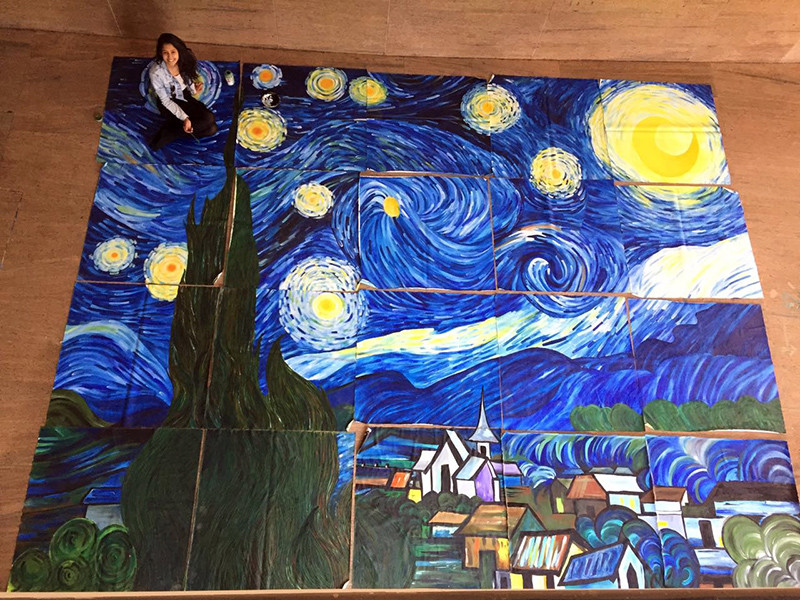 All five of us are driven by our passion for art. We are very well aware of each other's style and expertise over a particular medium. We would say that this is exactly what helped bring us together!
How is the work divided amongst the 5 of you and who does what? Do you get enough freedom to express your ideas and art?
SIDRA is very efficient in the way that we have a mix of all sort of artists. Ravpreet and Ishani are typographers, so most of the fonts and words in the artwork come under their expertise. Shreoshi is an excellent origami artist, she's an expert with shapes and perspectives. Aadya and Dhruvika are painters, their medium of choice is mainly acrylic and oil paints. But now we've come a long way, we've learnt a lot from each other and have started to understand other mediums of work too!
Tell us some of your favourite artists to have left a mark in Delhi!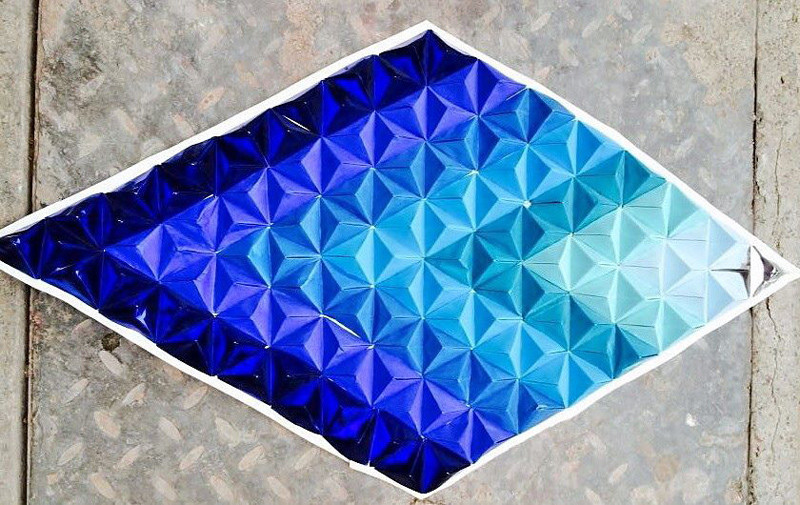 Amrita Shergill was one rebel of an artist, her work which is often women-centric, is inspirational! Besides her, there's so much influx of art and artists in Delhi that it's hard to pick favourites. The entire Lodhi Art District is our cathedral, it's magnificent! 
What according to you makes Delhi, 'So Delhi'? 
Delhi is a very culturally-rich city with a heart of heritage and art. The people and their ways, the languages and cuisines, the fashion - both couture and street and the fact that Delhi is a painting in itself with all these element is what makes Delhi, So Delhi!
Share with us some of your most favourite projects up till now?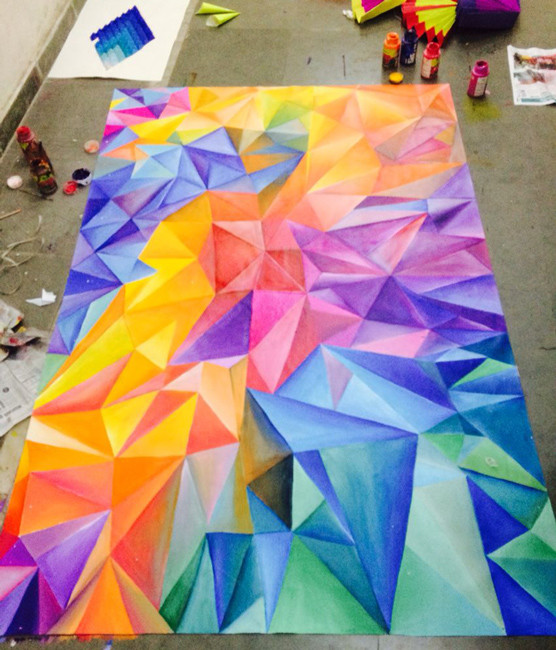 SIDRA has undertaken many projects, but painting Van Gogh's Starry Night is something that'll stay with us forever! We've seen that painting become a reality in front of our eyes. There were times when painting on those twenty huge canvases broke our spirits, but that's how art is, it can build you and often break you. The moment the entire painting was done and the twenty pieces were put together, the feeling was breathtaking! And of course, the So Delhi wall will stick with us, after all, it's our first project outside of college.
How did the concept for So Delhi's wall art come into conception?
So Delhi's office is a fun, chilled-out zone and lacked nothing but a hint of quirky. We felt that we could show everything about Delhi in the form of photos and a film through a bioscope. The wall has equal amounts of vintage and modern feels to it, and that's what Delhi is - a city stuck in time between the old and the new!
What lies in the near future for SIDRA?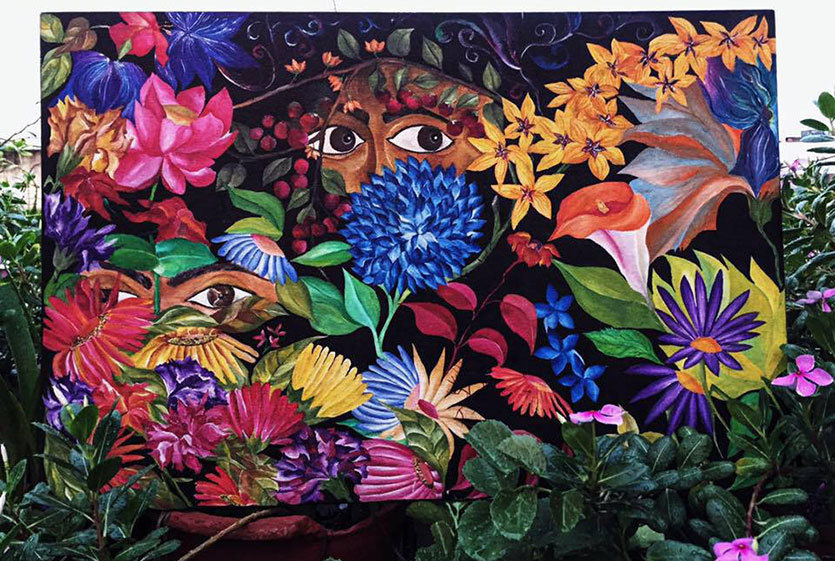 We have a number of people asking us to paint their walls and furniture pieces, so that's what we're going to do. SIDRA is going to paint more and more walls and we hope to have sections of our graffiti somewhere in Delhi, because we feel art can provoke people and change the world!
What would you say to those looking at a similar goal like yours, but don't know how to go about it?
We can only ask them to continue doing what they're doing, keep creating something new everyday and don't feel that your dream isn't important, or is too small. Every little improvement matters and every step is a step closer to what you want to achieve! 
Completing their graduation while following their passion, these 5 young ladies are here to become your role models, because it's all about following your dreams in the end, right? YES!