We Got You Things to Do & Places to Go! Here's Our Events Roundup For July - You're Welcome
Fly high this July, Dilli, because for the upcoming month there's an eclectic mix of festivals and events to keep you pepped up for the season! From film festivals to literary events, from serious plays to comic stand-ups, the month's got something for everyone. 
Curious much? Check out our perfectly curated list of things you can do this July! 
7th Jagran Film Festival (1st July - 5th July)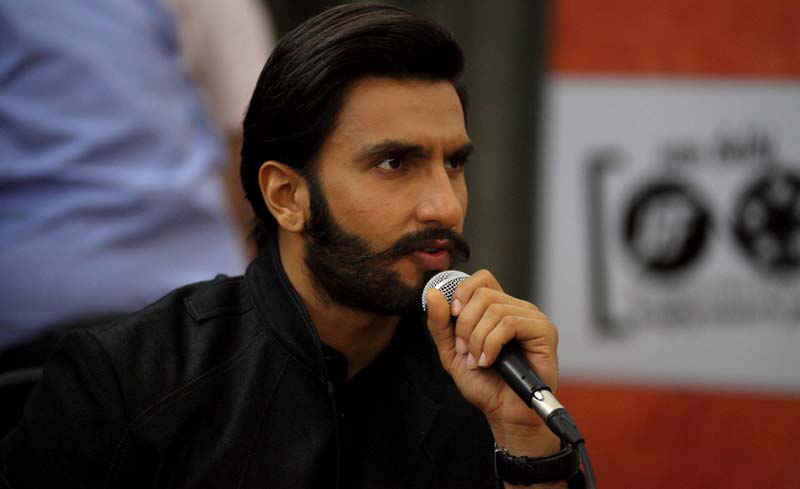 It's treat time for movie buffs around town, with the 7th Jagran Film Festival beginning its 100-day tour from apni Dilli. Bringing you diverse regional, national and international flicks from various genres to promote the culture of cinema appreciation, the festival is bound to be hit with the cinephiles in town. Come, be a part of 5 days of cinema madness, with screenings of over 100 movies to entertain you!
Location | Siri Fort Auditorium, August Kranti Marg
Timings  | 11 AM Onwards
Entry  | TBA
Potbelly Rooftop Cafe Presents: Movie Screening Night (1st July)
Calling out to all the old-world movie-fanatics in town! The Potbelly Rooftop Cafe that boasts of being the best Bihari restaurant in town, is all set to warm up your dinner dates with sumptuous authentic regional delicacies and a movie screening that's sure to transport you into the Golden Age of Indian Cinema. Plus, the price of the ticket is redeemable in the form of food and beverages - head on over!
Location | 50-M, Niti Marg, Near Leela Palace, Chanakyapuri
Timings | 7:30 PM onwards
Entry | Rs 350
Book Your Tickets Here | http://bit.ly/292fQCS
Gardish Mein Taare (2nd July)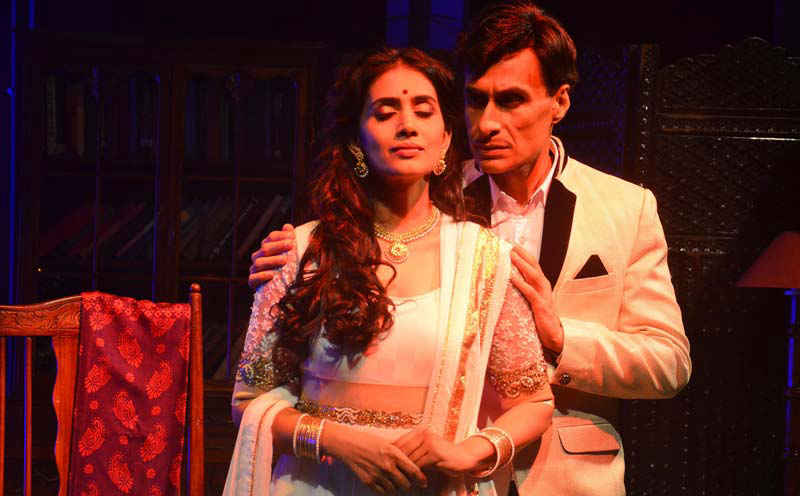 Learn about  the various facets of love found and lost, in a deeply moving story called 'Gardish Mein Taare' that is on some level inspired by the turbulent times and relationships shared by two creative geniuses - Guru Dutt and his wife Geeta Dutt. The play is a tribute to the era of Hindi Cinema in the 1950s and is directed by Saif Hyder Hasan. Artists Sonali Kulkarni and Arif Zakaria play the protagonists. Sounds intriguing!
Location | Epicentre at Apparel House, Sector 44, Opp. Power Grid Residential Complex, Gurgaon
Timings | 5 PM, 7:30 PM
Entry | Rs 1,050 -  Rs 2,050
Book Your Tickets Here | http://bit.ly/295R1Hq
Travel Blogging Workshop: Explore the World for Free (2nd July)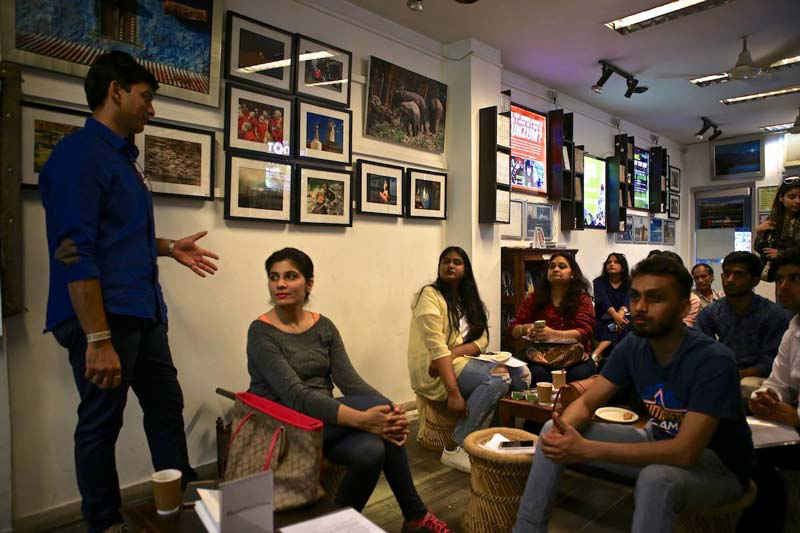 Celebrated travel blogger and social media influencer Ajay Jain shells out the secrets of his trade at a fab travel blogging workshop this July at Kunzum Travel Cafe - which happily adds another feather in his cap. Come, be a part of this fun-filled day event and learn how to travel for free from the master blogger himself! 
Location | Kunzum Travel Cafe, T-49, GF, Hauz Khas Village
Timings | 11 AM – 5 PM
Entry | Rs 3,000 Per Head, Rs 2,500 Per Head For a Group of 3 / Kunzum Club Members
Register Here | http://bit.ly/29cg5jT
6 Weeks-Long Weekend Acting Workshop (2nd July)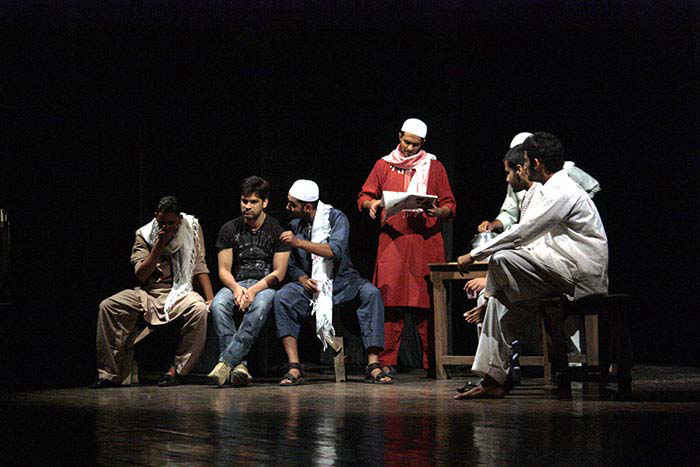 Master the art of drama, disciplined by eminent theatre personalities, NSD Graduates, film and theatre personalities at this 6-Week Weekend Acting Workshop. With age being no barrier, walk in and be a part of their schedule, which aims to teach you story-development, playwriting, design, direction and moves on to focus on the craft of acting. We can't think of any better way to spend our weekends, can you?
Location | Take One House, Adjacent D 26 D Block, East of Kailash, Near Sapna Cinema
Charges | Rs 7,500
Book Your Seats Here | http://bit.ly/29fv39q
Best in Stand-Up With Rahul Subramanian, Sundeep Sharma and Manik Mahna (4 - July)

Lunch at its best - with a riot of laughter served up at the 'Best in Stand-Up with Rahul Subramanian, Sundeep Sharma and Manik Mahna'. Let three comedians churning out the best narratives with hints of humour and a delectable buffet to complement your lazy afternoon; come together to add a dash of color to your Monday blues. This certainly is the best of both worlds!
Location | Canvas, The People And Co., Cyber City, Gurgaon 
Timings | 1 PM Onwards
Buy Tickets Here | http://bit.ly/29kC3z4
Illusionati (8th July)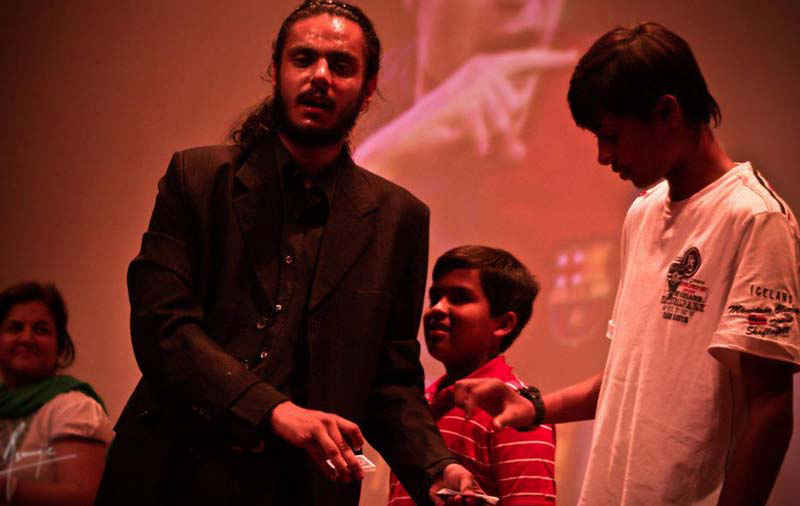 A show displaying an eclectic mix of mentalism and magic to shake you out of your boring, humdrum reality, Illusionati by Karan Singh is all set to enthrall you with a goosebump inducing experience. With spectacular antics all lined up for ya, come witness the wonder and marvel at the reality and illusions that life creates right here on this mystic journey that's more than likely to keep you hooked!
Location | Akshara Theatre, Baba Kharak Singh Marg, Near Ram Manohar Lohia Hospital
Timings | 8 PM
Entry | Rs 500
Experience The Magic, Book Here | http://bit.ly/292EHqa
Beer Pong Poetry Slam (9th July)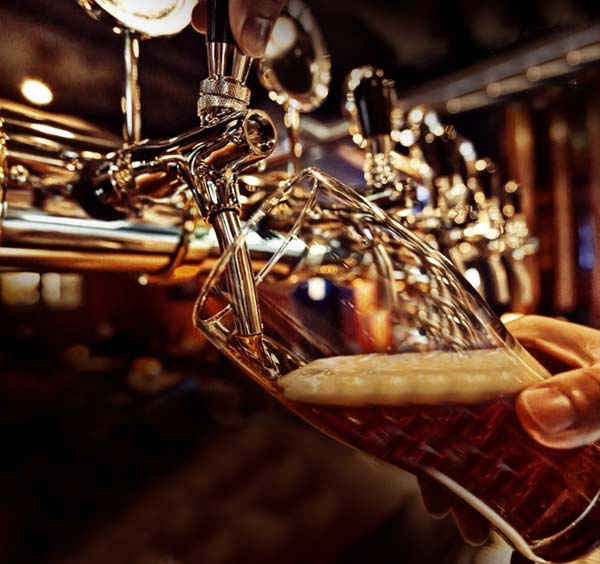 Be ready to spark up your weekend with friends and family at the Beer Pong Poetry Slam, recharged for the 4th time in town. With prizes worth 1 Lakh at stake, an intense Beer Pong Poetry Slam tournament, loads of beer guzzling, and an evening of crazy music that gets the mood going, this event is hard to miss. Let the games begin here!
Location | Bottles & Barrels, 232, 232-A, Second Floor, Star Tower, Sector-30, Gurgaon
Timings | 5:30 PM Onwards
Entry | Rs 1,250
Register Here (Team of 2) | http://bit.ly/295RUjc
Super Power Author Workshops (17th July)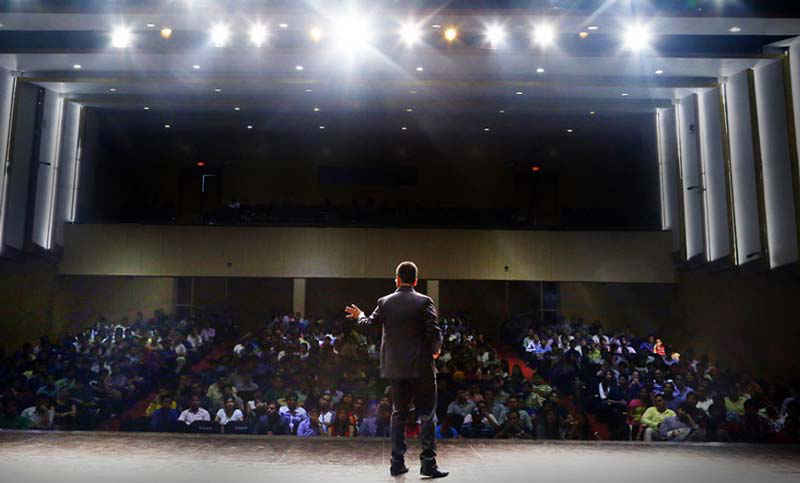 Acclaimed author Nitin Soni is the fairy godmother to many aspiring wordsmiths this month, as he shares step-by-step guidelines that teach penmen how to write a book in 21 days flat, how to pitch and how to turn it into an ultimate money churner, both on and offline. It's time you let that pen be your gateway to glory, with inputs from Nitin of course!
Location | Radisson Blu Plaza, NH 8, Mahipalpur
Charges | Rs 7,800
Register Here | http://bit.ly/2972SpS
Close The Deal Like A Pro (22nd July)
The School of Excellence brings to you the ultimate formula to conquer the world! 'Close The Deal Like A Pro' is a one-day, high impact program where Antano Solar John spells out how to become a veritable champion during negotiations, and how to persuade and influence people substantially, yet subtly. Enroll and get your secret weapon now!
Location | The Grand, Nelson Mandela Road, Vasant Kunj
Timings | 9 AM - 6 PM 
Entry | Rs 6,900 (Early bird)
Buy Tickets Here | http://bit.ly/1RKfMqj
Weekend Theatre Programme by Atelier (23rd July - 11th September)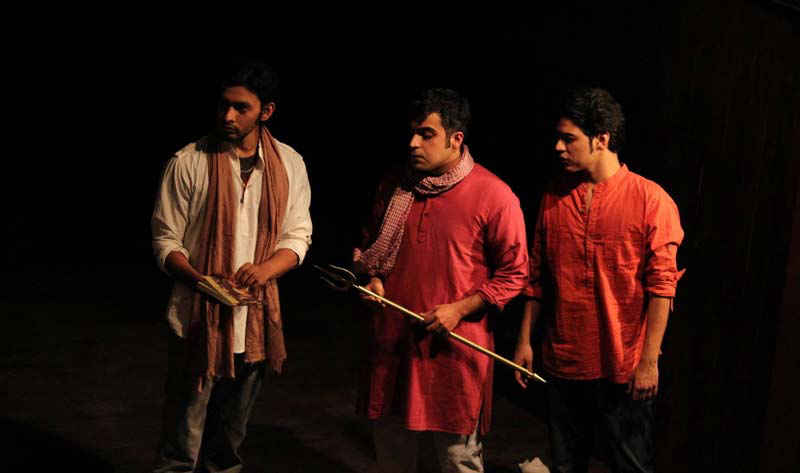 Spend your weekend lapping up dandy doses of drama taught to you by the masters of the trade at the Weekend Theatre programme by Atelier. This one is an all-compassing programme focusing on all aspects that go into making a fine actor. The classes are back by popular demand and are a terrific opportunity to channel the performer inside of you. 
Location | ASDA: Atelier School of Dramatic Arts 680, 3rd floor, Mukherjee Nagar
Timings | 8 AM to 11 AM
Entry Pass | Rs 22,500
Book Your Seat Here | http://bit.ly/29fXQZP
Office Expo 2016 (29th July - 31st July)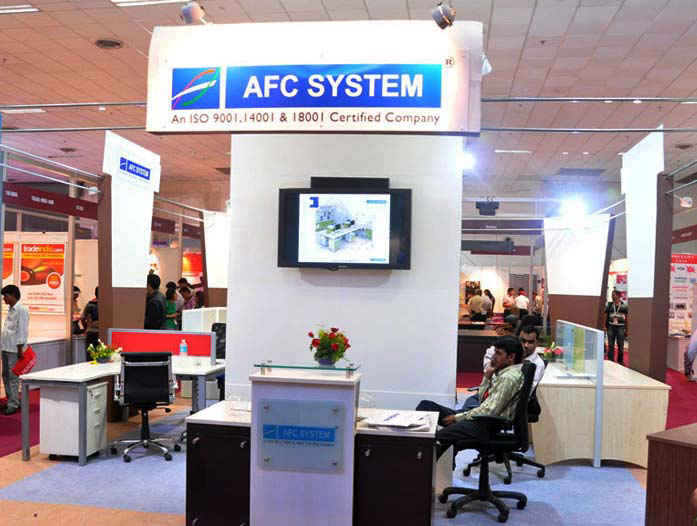 Strike a deal at the Office Expo 2016, your one-stop-shop to meet manufacturers, suppliers, distributors and dealers of all kinds for workplace solutions, all holding national and international acclaim. Grab this chance to congregate, negotiate and tie up with people who find creative solutions towards building a functional office space all under one roof. 
Location | Hall 8, 9 & 10, Pragati Maidan
Timings | 10 AM to 6 PM
Doggie's Day Out (31st July)
Commit a day from your hectic schedule for some pet-pampering that's long overdue at Doggie's Day Out. Spend some time bonding with your poodle over fun activities like dog races and treasure hunts, photo sessions and other water activities, coupled with lots of music and a choice of sumptuous food for both you and your pooch!
Location | Sandhu Farms, Rajokri, Samalkha
Timings | 5 PM
Entry | Rs 350
Buy a Ticket Here | http://bit.ly/294Kfkf