We Gorged Away @ Jamie's Pizzeria and Here's Exactly What We Think
Jamie Oliver, one of the most renowned names in the cooking world, have given us delhiites a new opportunity to taste the magic he weaves. After having received a loving reception in Ambience mall, Jamie's Pizzeria is here in West Delhi. 
Here's a glimpse of our heaping plates and exactly what we think of this much-hyped pizzeria!
Lychee Spritz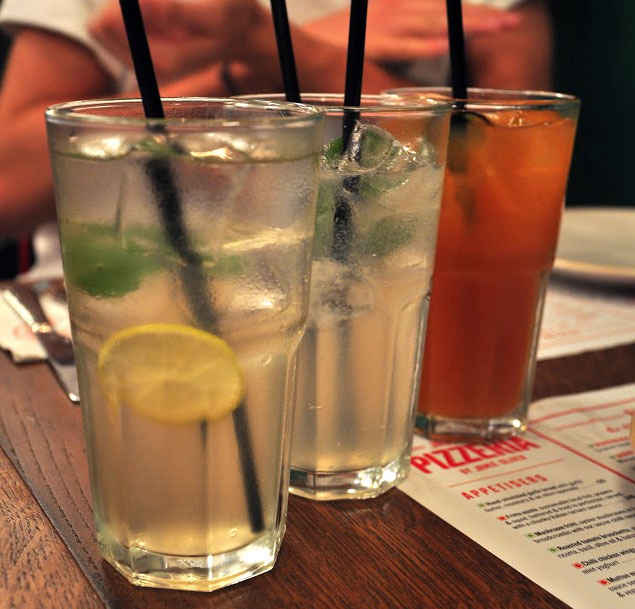 The best of all their beverage selections was their Lychee Spritz - it was a soda-based litchi drink and held that soda spunkiness that goes best with pizzas. 
Garlic Bread with Olive Tapenade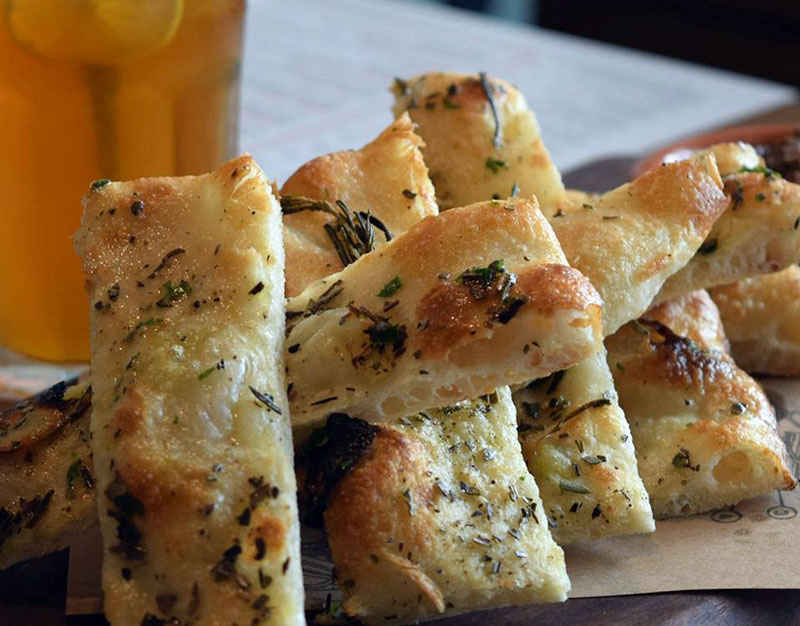 One of their most popular dishes, the hand-stretched bread was crispy but the dip was the show-stealer! Rosemary, garlic, olives puréed in butter was a very tasteful set of flavours. Must try! 
Chilli Chicken Wings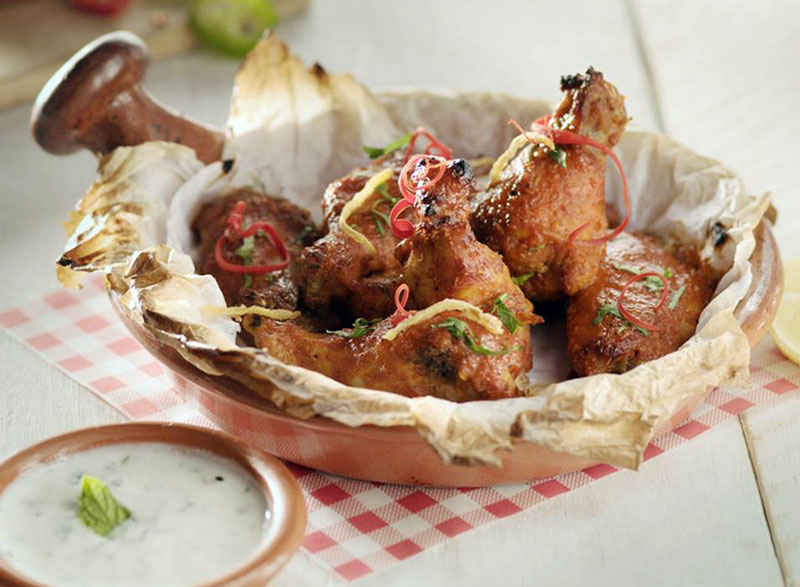 They were served in a thin gravy which made them a little soggy and seemed to distribute the spicy flavours a little unevenly. Some bites were randomly spicy, while others weren't. The wings are served with a mint and yogurt dip. Maybe avoid this one.
Let's get to real stuff now! Before getting to specifics, we would list the things common in all the pizzas. The thin crust was mildly softened by the cheese and hand crushed tomatoes which were used as a base, in almost every pizza. Read on!
Stargazy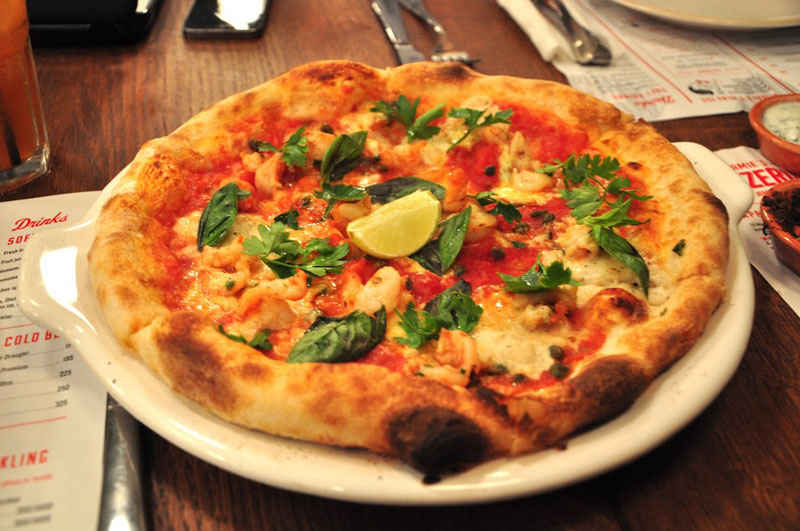 We started with Stargazy which was a prawns-doused pizza. The combination of capers, cheddar, lemon and parsley produces flavours easy on taste buds and the prawns were soft and juicy. 
Spicy Meatball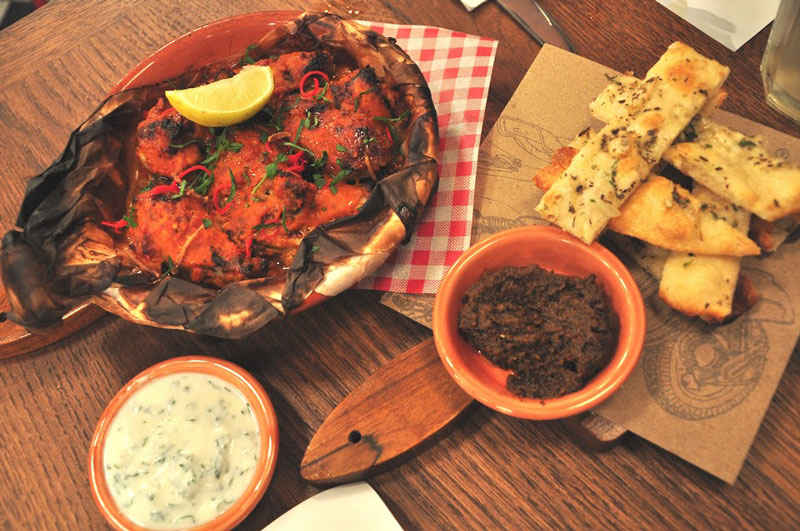 Take the 'Spicy' bit seriously and keep a sweet drink by your side! Spice lovers are gonna have a gala time! Overall, the pizza had a good set of flavours but the meatballs were a little undercooked.
Chilli Freak Pizza
This one is for vegetarians who hold appreciation for  lots of spice in their food. The chilli sauce, green chilli, bell peppers and jalapenos all add to the spice content. 
Epic Chocolate Brownie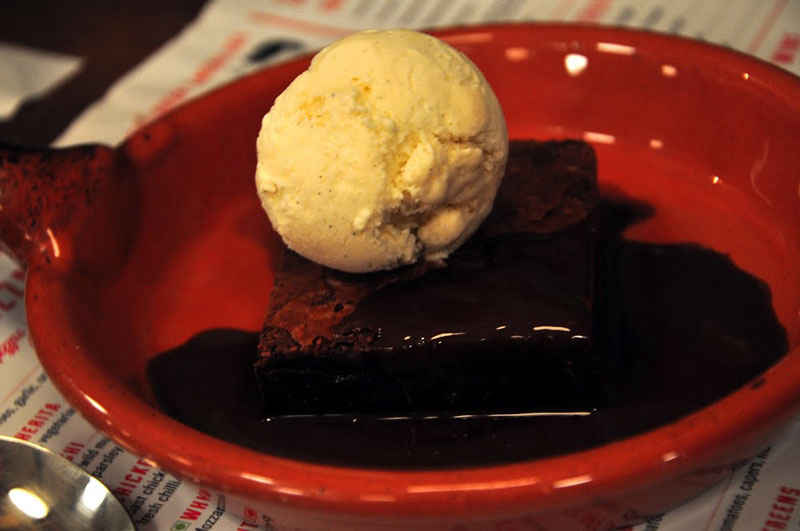 The Epic Chocolate Brownie served with ice cream and chocolate sauce was amazing. The brownie was soft and moist. The chocolate sauce wasn't hot, which we appreciated and the ice cream was a good companion. 
To sum up, our experience of Jamie's was good and worth recommending to all. So, head out and try for yourself this little corner that bring us closer to Italy! 
Must Tries | Stargazy, Lychee Spritz, Chilli Freak Pizza and Epic Chocolate Brownie
Rating | 7.5 / 10
Cost For Two | 800
Address | Pacific Mall, Tagore Garden