We Gobbled Up Zesty Asian Fare @ Wanchai by Kylin & Here's Our Take
Picture Credits: Eat Treat Repeat
First up, when you walk into My Square - Select Citywalk's newest, swankiest and coolest Food Court, what you see is a massive space crowded with the choicest and trendiest eating joints; cute, bamboo-wooded little husks of tables and light flooding in from all corners. 
Into this charming den of vibrant eats, we headed to the most vibrant and vivid joint of all! 
A splashy red food-truck complete with tyres and a ramp, with carry-out windows opening up to reveal treasured, delectable asian food - does it get any better than this? We didn't think so!
Let's get your taste-buds jealous now, shall we?
Chicken Basil Spring Rolls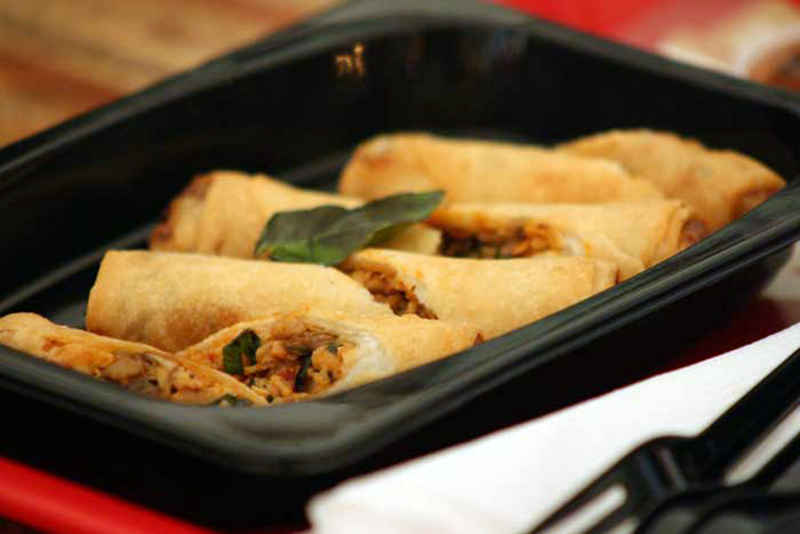 We were first regaled with some crunchy, fresh spring rolls - their Chicken Basil Spring Rolls, which were a perfectly cooked rolled-up infusion of juicy chicken chunks with button mushrooms and basil thrown in for good measure. 
Thai (Veg.) Spring Rolls
For our vegetarians, they've got an equally-matched counterpart - their Thai (Veg.) Spring Rolls, which were honestly a packed hot-pot of chinese cabbage, baby corns, carrots and french beans lightly tossed in thai curry. Yeah, we kind of feel hungry again now.
Burmese Chicken Khao Suey
A complete, full dish by itself, it's got thick chicken strips swimming in the most delightful, coconut-y curry with lots of noodles, and generously garnished with peanuts, fried spring onions and hard-boiled eggs. Needless to say, we were pretty lost and occupied in this curry heaven for a while after this.
Minced Basil Chicken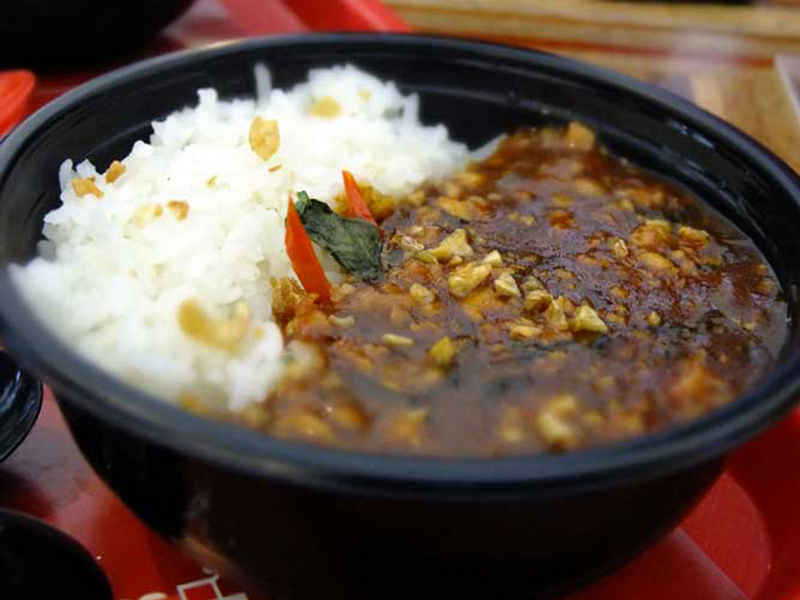 A yummy, thick concoction with a lot of minced meat in a zesty, spicy curry served with a heaping portion of those promised sticky rice, we were, indeed, finally full after this. Sigh.
We've now managed to make ourselves hungry all over again. Let's just meet up at Wanchai, shall we? See you there!
Must Tries | Minced Basil Chicken & Chicken Basil Spring Rolls
Meal For Two | Rs 800
Location | The Square, Select Citywalk, Saket