We Feasted Away With Karate Kitchen's Delish Pan Asian Bites & Here's Our Verdict!
Pan Asian cuisine has its own charm and nobody can beat that! The stir fried, steamed or even deep-fried dishes mingled with chillies, dry onions, soy sauce - et al just feeds our hungry soul (not to mention our rumbling tummies!). And so we ordered some good Pan-Asian fare from the newbie delivery king of all dishes Asian. Read on to know our verdict! 
Fiery Chicken Dumplings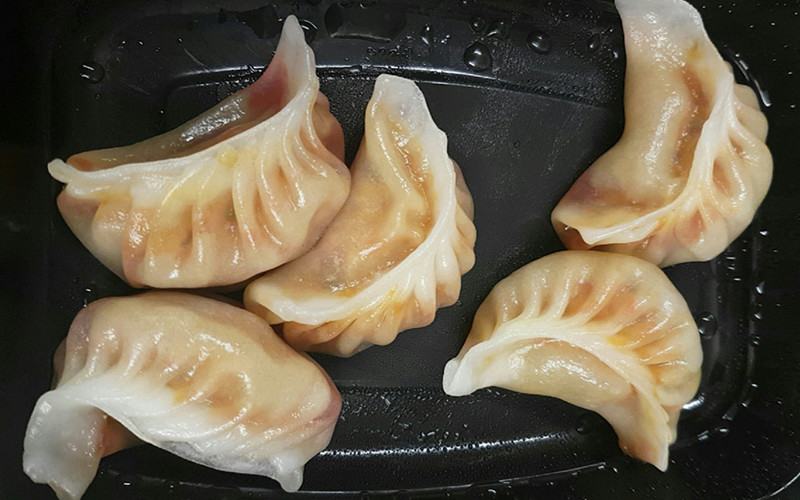 Being dumpling lovers and chicken hoggers to the core, our first order had to be their Fiery Chicken Dumplings. The dough of the dumpling was moist and the chicken chunks crunchy. The whole mixture inside was a tad spicy (yum yum!), and had the perfect amount of flavours that made our tastebuds crave for next bite! 
Prawn Har Gao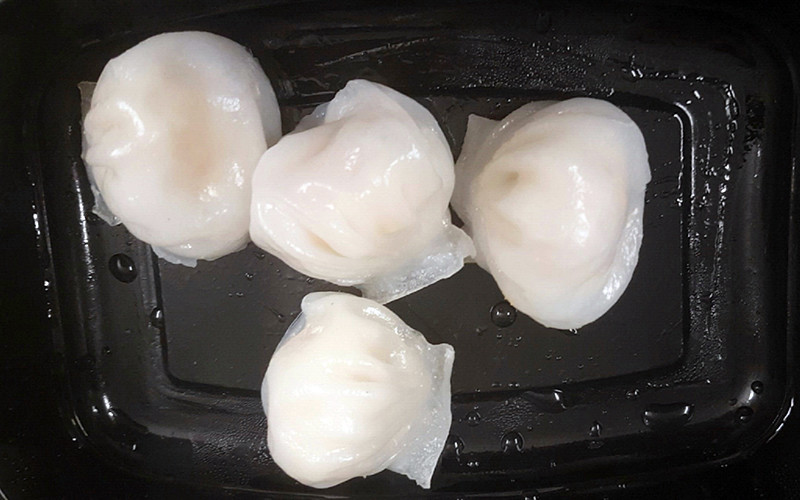 Next up was another appetizer called the Prawn Har Gao. The dough was delightfully translucent and so we could see the oodles of fillings inside which further tempted us to sink our teeth into it. The Cantonese dumplings perfectly encapsulated the delicious and crunchy prawn meat, mingled with just the perfect amount of salt and spices. Yum is the what describes these best! 
Vegetarian Crystal Dumplings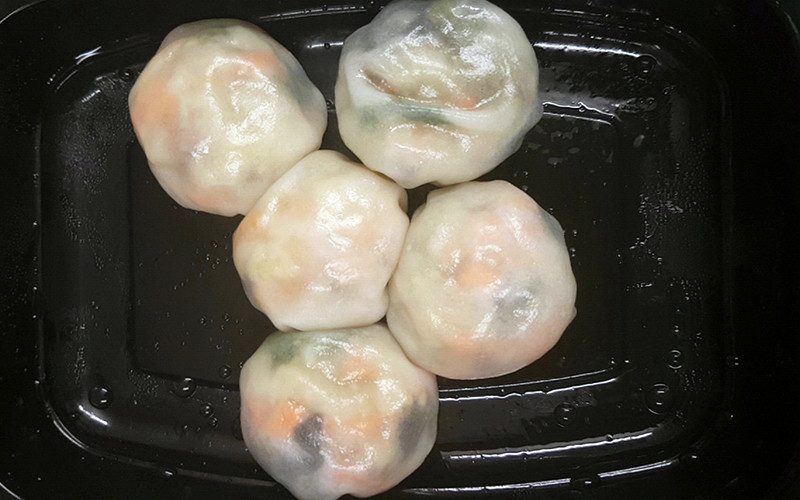 Ok so this one was our undisputed favourite! Stuffed with loads of fresh veggies, these turned out to be the best and freshest dumplings we've ever had. Unlike other dumplings, it had copious masses of vegetable broth in it, that made the entire dumpling juicier and yummier. So anyone who says a veg dumpling ain't delicious, go order these from Karate Kitchen! 
Kung Pao Chicken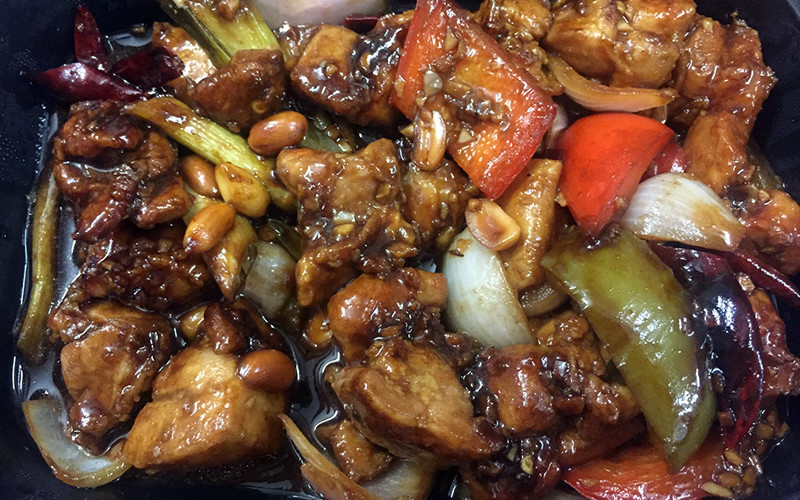 The crispy stir-fried chicken called Kung Pao is always a delight for our tastebuds, and so we had to order this from Karate Kitchen. The dish was succulent and tossed perfectly with onions, crispy capsicum bits and spring onions. The roasted nuts added that much-needed crunch to it. This turned out to be a really addictive dish, as we just couldn't stop stabbing our forks and eating every last morsel! 
Sliced Korean Style Pork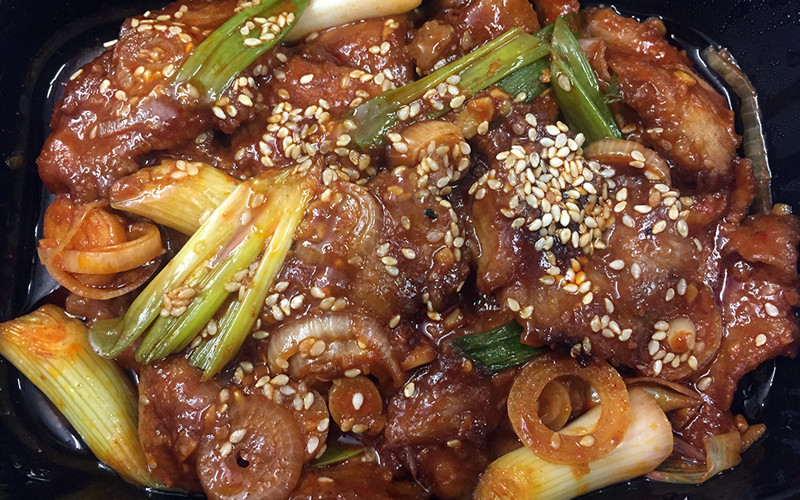 Next up was their Sliced Korean Style Pork. The very first bite of it took our tastebuds on a rollercoaster of flavours; sweet, sour and spicy all deliciously mashed up together! The pork was fresh and tossed in the authentic Korean gochujang marinade (which basically was the hero of the dish)! All pork lovers seriously need to take this one out for a foodie spin.
Bakmi Goreng with Vegetables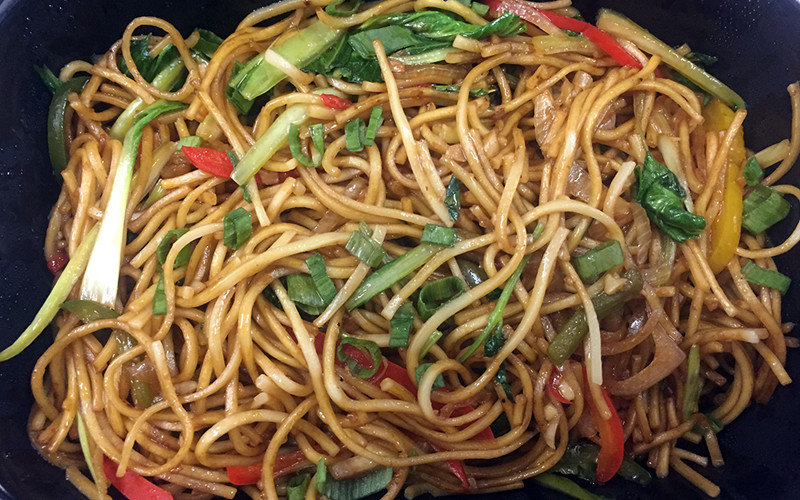 The usual noodles seemed just too mainstream to us, and so went on to try their Indonesian stir-fried noodles to feed our insatiable Asian hunger. Paired perfectly with lots of tomatoes, onions, spring onions and simply oozing that hint of soy sauce, the noodles were yummily palatable and piquant!
Penang Curry with Steamed Rice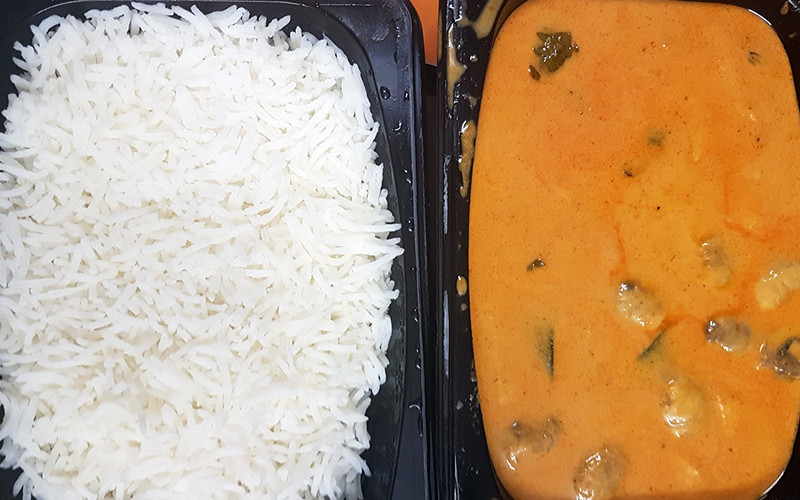 Since no Asian feast is ever complete without devouring some Penang Curry, we happily ordered ourselves up some! The curry was sweet, teeming with loads of vegetables like zucchini, broccoli, mushrooms and more and had that tangy hint of lemon that made it toothsome and delicious. Every bite of this made us crave for it even more.
In a nutshell, Karate Kitchen offers delectable dishes and undoubtedly is your next one-stop-call for all your Pan Asian hankerings. Next time you're wracking your brains on what to order for lunch, just give them a call! 
Must Tries | Vegetarian Crystal Dumplings, Kung Pao Chicken & Penang Curry with Steamed Rice
Meal For Two | Rs 1,000
Call For Orders | +91 9818 011 832
Order Online Here | http://www.karatekitchen.in/