We Discovered a Local Gem Called Lucknowi Galawati Kabab in the Bylanes of Batla House
As soon as you cross Jamia University you come across a bustling locale called Batla house. Its narrow lanes stay ominously quiet about the gems they possess. Very little known for its food, we think this place should be on every meat lover's radar.
On your first visit, Batla House might seem like a labyrinthian place where you keep walking with endless new discoveries on both sides of road. Although the bazaar has a lot of shops selling myriad things, the food corners will always pull you in with their unique charm. 
The arresting aroma of tikkas and kaleji getting roasted on both sides of the road will hypnotize you with its flavorful smoke. But wait, this is just the beginning, the magic continues with a plethora of different aromas, fighting with each other, to reach your olfactory receptors first. 
Amidst the entire bustle and thousands of brilliant eating joints, there are a few that stay ahead of the others because of their extraordinary food and incredible taste, leaving you craving for more. We decided to sample some dishes at one of the more prominent joints in the market called the 'Lucknowi Galawati Kabab'. Despite being a little congested and small in size, the staff here was friendly and the service was quick.
Galawati Kebab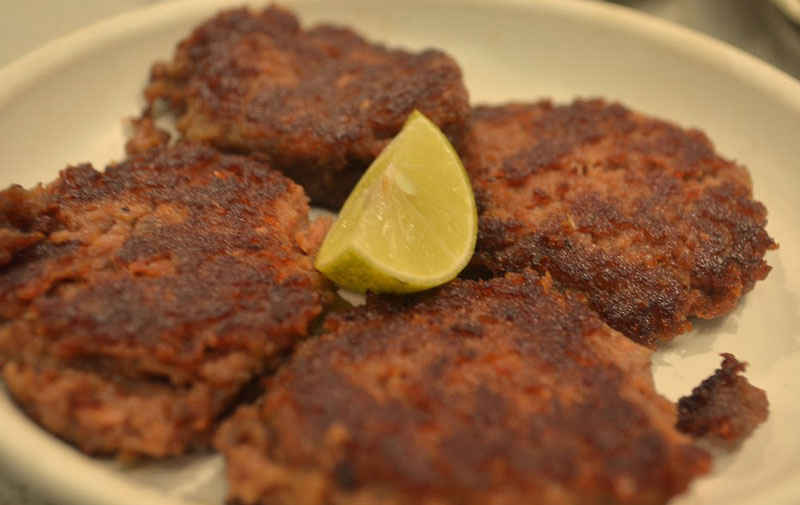 These extraordinary 'Galawati kebabs' also known as Galawat ke kababs, which literally means kebabs that would melt in your mouth are a well-known delicacy from Lucknow and amongst the favorite kebabs of the nawabs. Available in beef and chicken, this delicacy has a solid fan following.
Ulte Tawe ka Parantha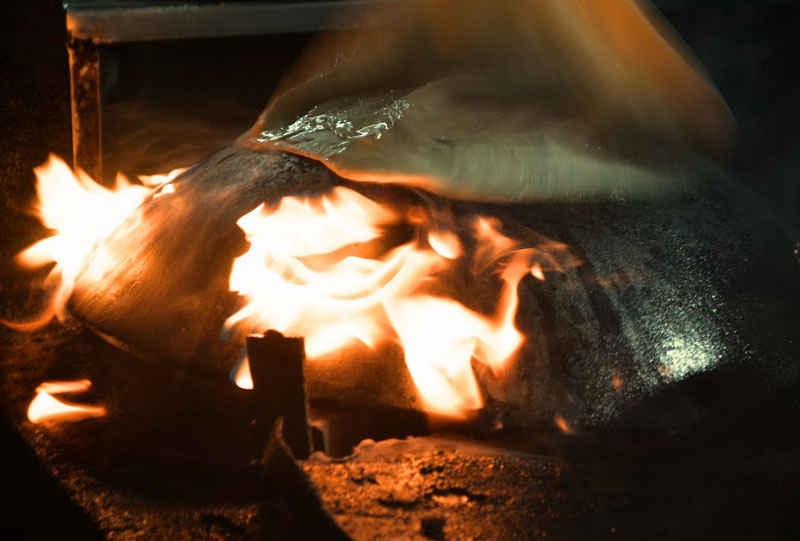 Adding more flavour to the ghee dipped kebabs is the crispy, paper like ulte tawe ka parantha that comes along with the generous serving of the kebabs. Without overpowering the taste of kebabs for you, the parantha adds piquancy to an already delectable dish.
Dil-Boti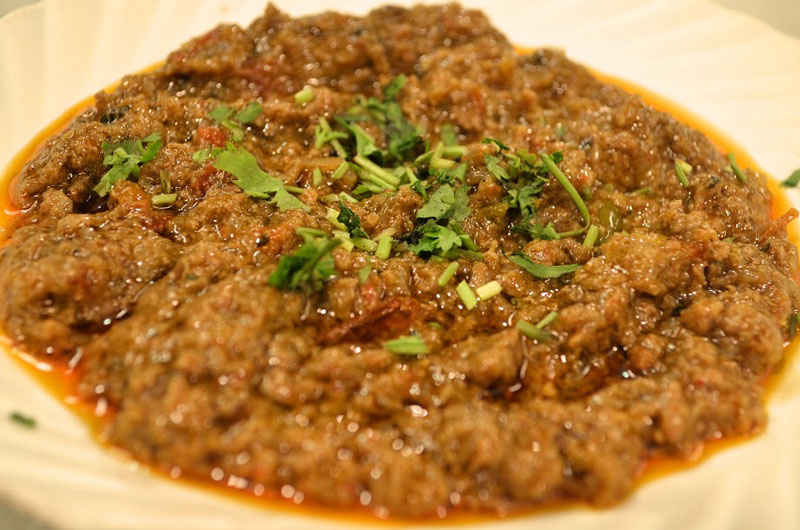 Apart from their signature kebabs they have plenty of other things to offer and featured on the top of that list is another masterpiece, called Dil-boti. Prepared with heart, liver and chunks of meat blended together in thick masala gravy, it is absolutely scrumptious. This is one organ-ic dish, which you can never get enough of.
Chicken Kofta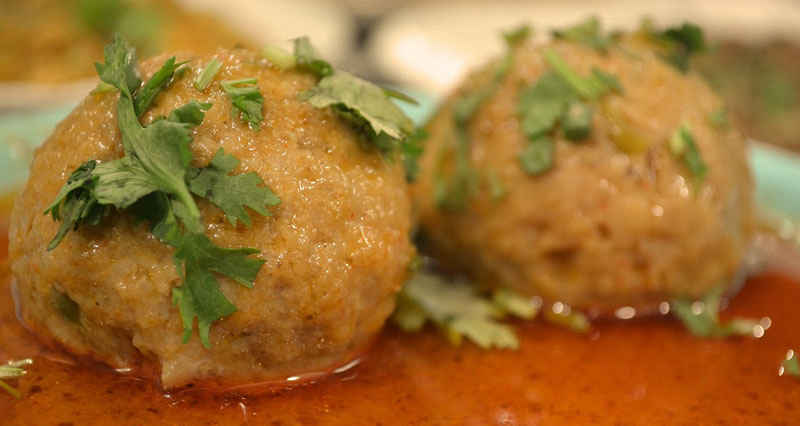 We couldn't have left without trying their gorgeous, delicious-looking chicken koftas. If you hail from a town, the kitchens of which are often filled with the lingering aroma of chicken koftas then this dish of minced chicken meatballs in a mild and creamy gravy will definitely make you miss home. 
Mutton Chaap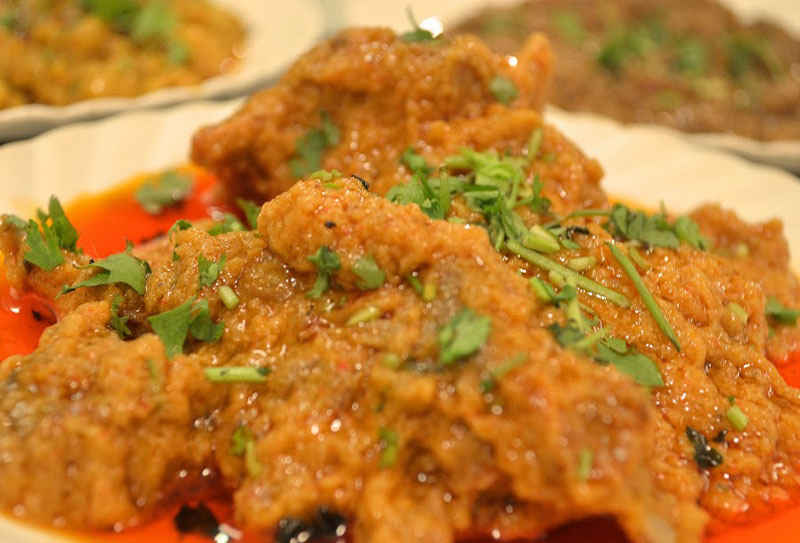 Another one of their dishes which is always in demand is their mutton chaap. Mutton pieces, crushed a little, and marinated with a variety of spices and curd, the chaap is a real winner. If you are a Punjabi visiting the place for the first time, the dish might look like butter chicken to you but looks are always deceiving, right? The unique flavor of chaap explodes in your mouth and makes you want jump with joy. How can a thing as tasty as this exist?
Qeema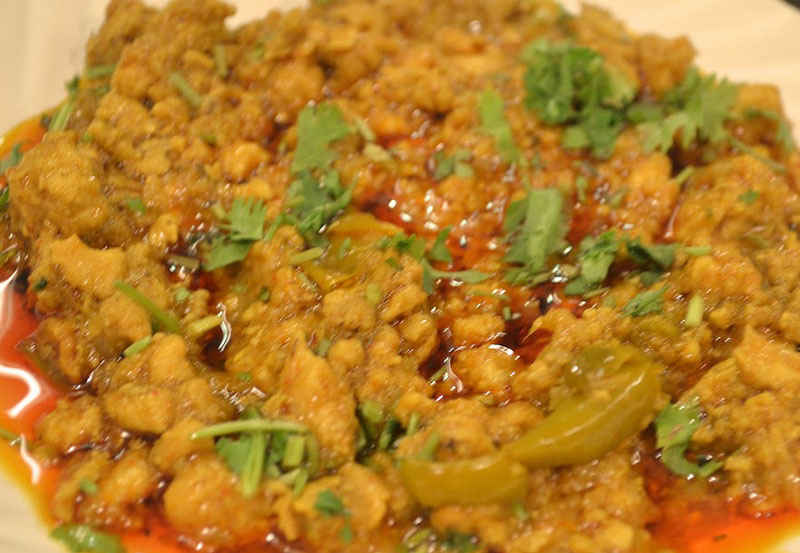 If after all that deliciousness, you have any space left in your tummy, you can still go for their heavenly and juicy Qeema, which comes in beef and chicken variants, and the subtle taste of which will want you to say ''pet bhar gaya, par dill nahi bhara". 
No Country for Vegetarians?
That's not true. If you are hanging out with a vegetarian friend, ask them to go for their Peeli daal along with a Sabzi. Their daal is unexpectedly tasty and so is the sabzi. The ghee tadka over the dal remains intact in every bite, making it very hard for you to stop eating it. Trust us, we couldn't stop licking our fingers! 
Location | Shop no.2, Gali no.12, Main road, Zakir nagar, Okhla
Cost for two | 200