We Checked Out Raasta's Cool New Menu and Here's The Verdict
Stepping into bustling, crowded and totally hep Hauz Khas Village one balmy spring evening, we decided to duck into all-time-favorite Raasta to sample their brand-new and completely crazy new menu, not to mention some mind-boggling new cocktails (more on that later!)
Let's start with the most awesome bit - have you ever heard of Bongtails? Naah, you haven't have you? Is it a bong (gasp) or is it a cocktail? It's a funky combo of both! Picture zesty, splashy juices and great big dollops of alcohol stirred to perfection and served up in actual, tall glass bongs! Umm, yes please!
Supernatural Bongtail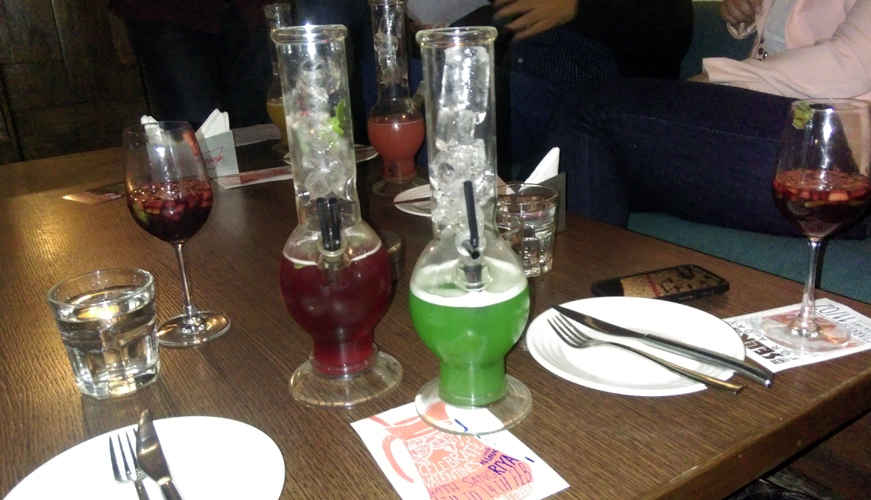 A pretty overpowering flavour of Blue Curacao and Sambuca notwithstanding, the drink makes you feel like you're out partying it up in an exotic island! Happily sipping our bongtails, we then dived into their fabulous new curated menu and ordered us up a proper feast!
Indie Chicken Chaat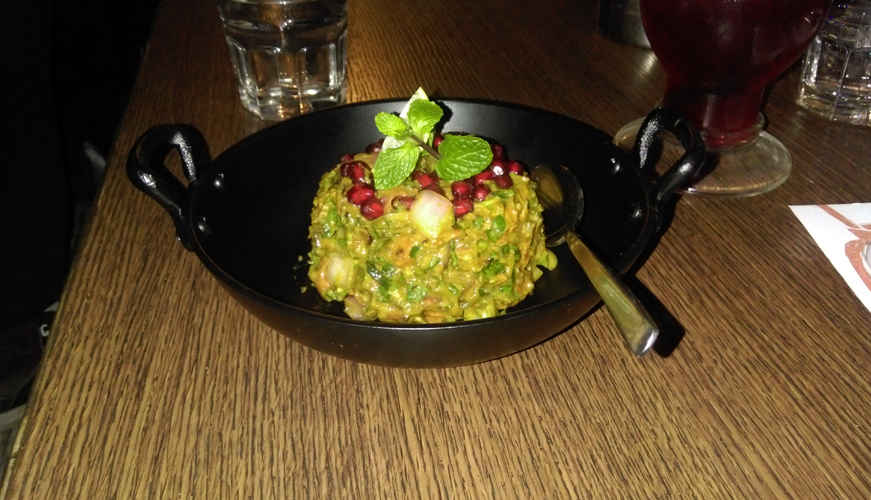 So this one was a mad riot of the most zesty flavours you've ever sampled (seriously!). On a bed of iceberg lettuce they've laid a chilled chaat of chicken tikka hunks, lots of chicken ham and chicken sausages grilled to perfection.
Trilla (our absolute fav)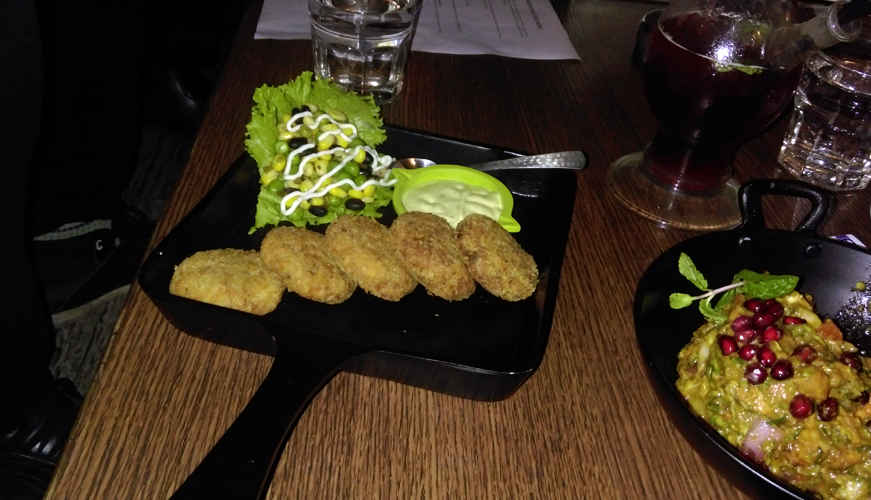 A scrumptious, round patty (nice and fried of course), stuffed with lots of mushrooms and cheese panko, and cutely served with (ok, we absolutely loved this) rosemary mustard mayo! A great snack you can just keep munching on all evening, you have got to try their Trilla here next time!
Raasta Big Boy Platter (Non-Veg)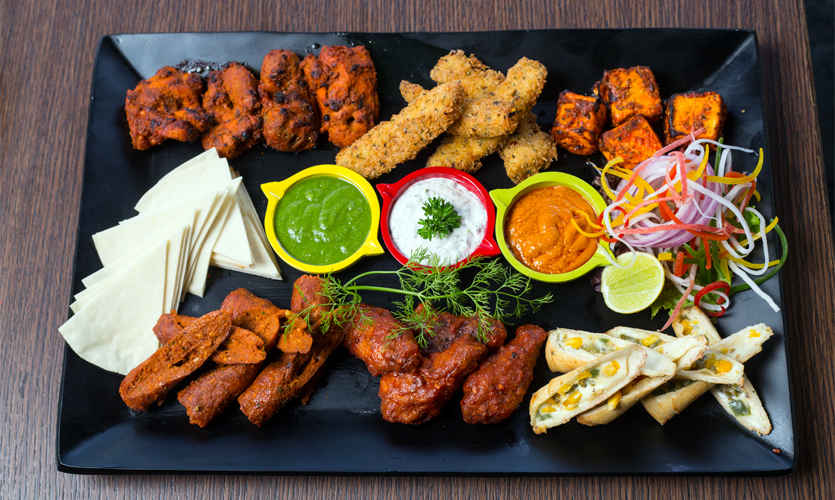 So they had loads of Smokey Hot Chicken Tikka, Raasta Fiery Chicken Wings - great flavour and perfectly grilled soft, massive chicken wings, Herbed Fish Fingers - soupy, juicy fish fingers infused with liberal helpings of zesty herbs, lightly baked to a crumbling delight; and seriously so much more we can't even list it all here!
Lemon Tart
Liberally dusted with fine white sugar, their lemon tart was simply a tangy, crumbly heaven! A firm, crisp sweet crust held up the thick tart and our verdict - you just can't stop spooning more and more - and more yet again!
And they've proved it yet again - Raasta is our total favorite!