We Checked Out 4th Street Cafe In Preet Vihar And Here's The Verdict!
Tucked away in the residential lanes of Preet Vihar is this compact eatery that we came across called 4th Street Cafe. The joint, although not much of a looker, is a very modest establishment, with a compact kitchen, outdoor seating and offers quite a variety on its menu.
It's been around for a while and is an absolute hit in the neighbourhood, bustling with folks coming every evening for some casual hogging whilst chit chatting. What's more is that they'll happily serve you in the comfort of your car as well.
The joint offers a number of quirky choices usually not found in such eateries of this scale such as Roasted Salami, Pineapple Salads and an array of really cool mocktails. And so naturally we nibbled away to find out we liked best:
1. American Corn And Pasta Salad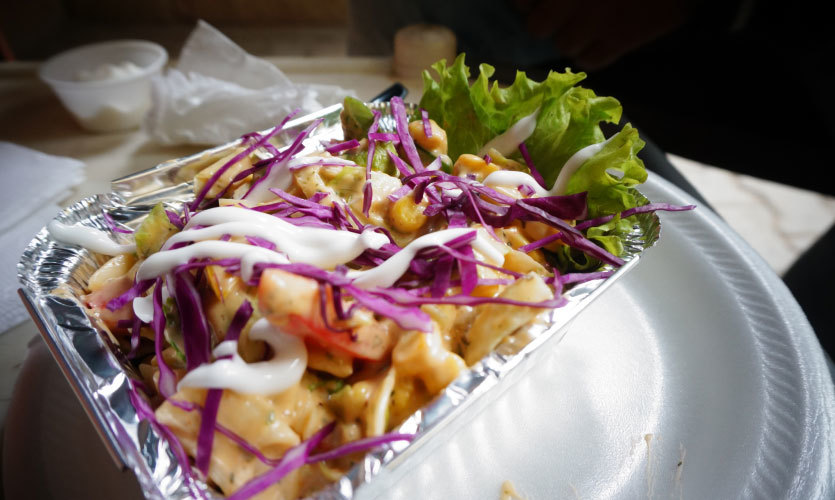 Deciding on one salad wasn't an easy choice here, given all their tempting options! Nevertheless, we went for the American Corn and Pasta Salad, due to our love for American corn. Prepared with ample quantities of red, yellow, and green bell peppers, penne pasta, lettuce and cocktail dressing with loads of American corn (obviously), the salad felt more like an appetizer salad, and not just any other salad.
Price | Rs. 130
2. Roasted Salami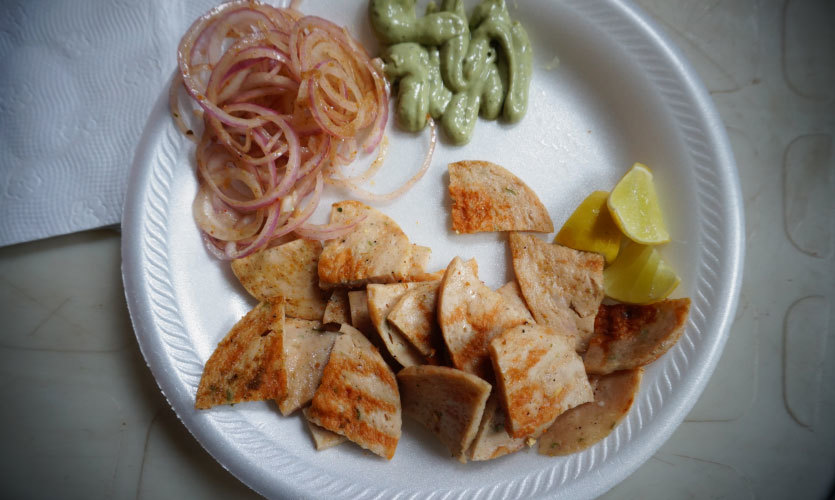 One of the things we loved about the 4th Street Cafe is its simplicity. They may not be the most fanciest presentation wise, but they sure know what a foodie wants. The Roasted Salami here is simply chopped and served with onion and green chutney because that's really what it boils down to and we'd definitely recommend this.
Price | Rs. 120
3. Four Cheese Al Forno Pasta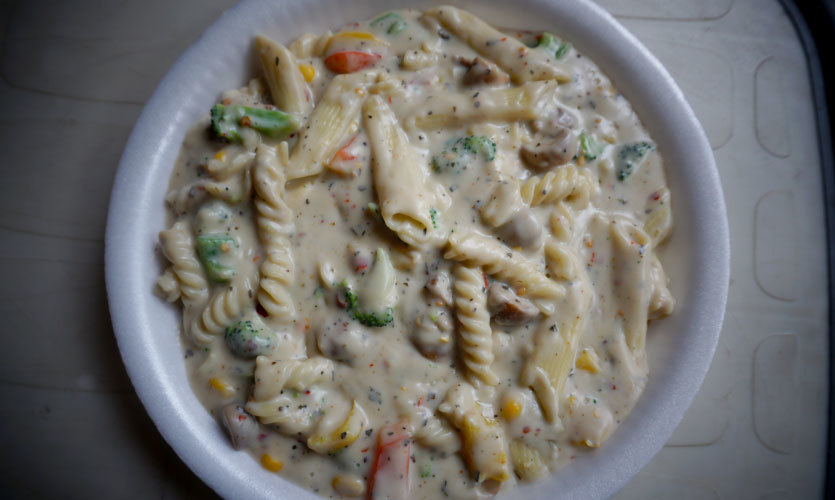 Cream, sweet corn, mushroom, broccoli, bell peppers, and olive - the Four cheese Al Forno has all the ingredients that make up a perfect pasta. The quantity too is enough to serve two people. In all fairness though, the pasta was too creamy thereby making it a little bland.
Price | Rs. 180
4. Mumbai Masala Sandwich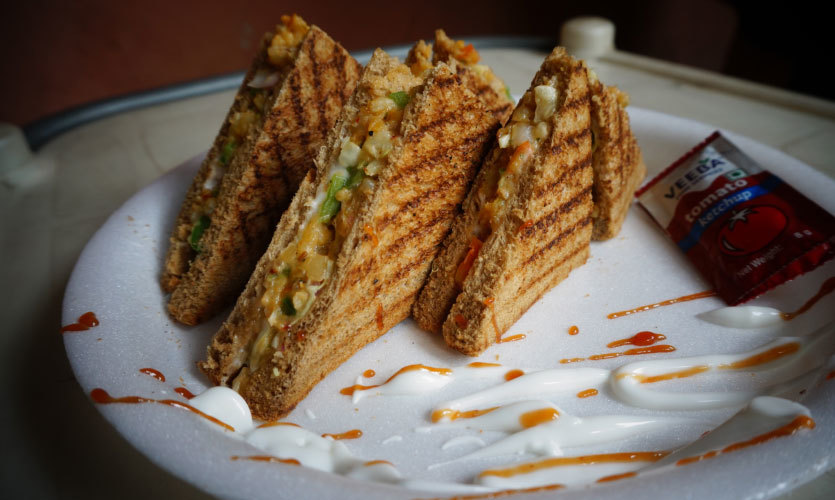 All sorts of tangy and fiery, the newest edition to their range of sandwiches which goes on to a triple decker, the Mumbai Masala Sandwich is the ultimate veggie delight and absolutely lip-smacking. The fillings taste so fresh and crisp and you can gulp it down with their fruity mocktails.
Price | Rs. 130
5. Go Crazy Mocktail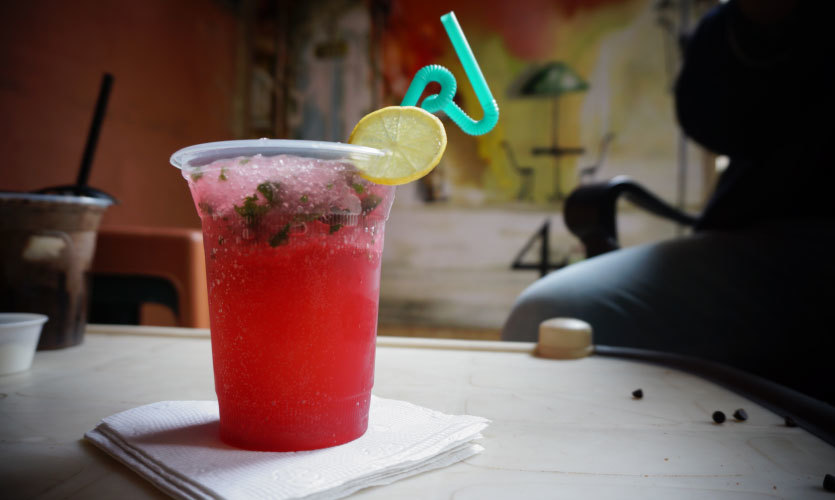 The 4th Street Cafe is a total flip when it comes to thirst quenchers/mocktails. Made with mainly strawberry, raspberry, apple and a dash of blueberry, the Go crazy mocktail was really one of the coolest coolers we've tried in a while. Savory, relishing and just a bit spicy, it's actually one their best selling thirst quenchers and we're not at all surprised.
Price | Rs. 100
6. Choco Never Dies Dessert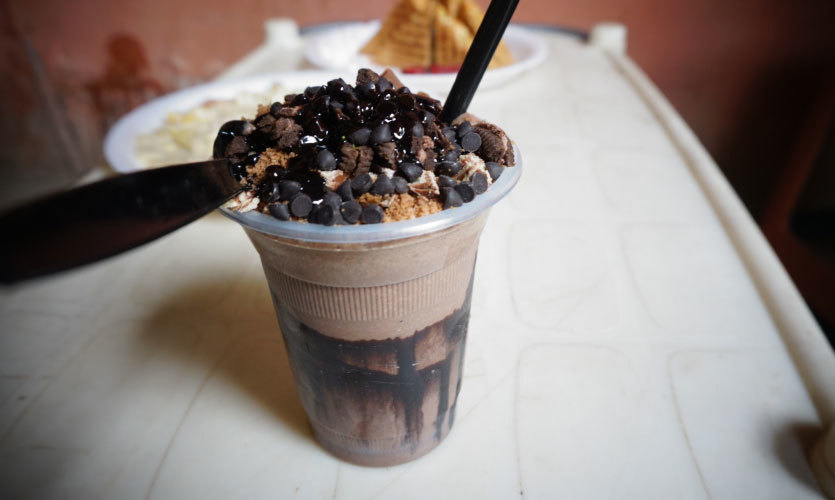 Can any food outing really be complete unless there's some chocolate indulgence? We think not! The Choco Never Dies is your ultimate source of pleasure when it comes to sweet toothing (if that's a word!). Loaded with choco chips and molten chocolate, the Choco Never Dies shake really kills it however, we felt, that the shakes here are a little overpriced.
Price | Rs 170
All in all, the 4th Street Cafe is a gem waiting to be explored beyond the boundaries of it's neighbourhood. And the pricing is pretty smart too, so that the foodie in you can have their affordable outing. Recommended to go in the evening since the place looks really lively and lit up.
Where | 4th Street Cafe - 14, G Block, DDA Market, Preet Vihar
Meal For Two | Rs 450
Call Them | +91 11 2245 2223
Timings | 11 AM - 10 PM