Even though it's not associated with Pune's famous German Bakery, the one found in Paharganj is definitely the best one can find in and around Delhi. Located in the main bazaar of Paharganj, where backpackers, mostly reside, we found this treasured gem.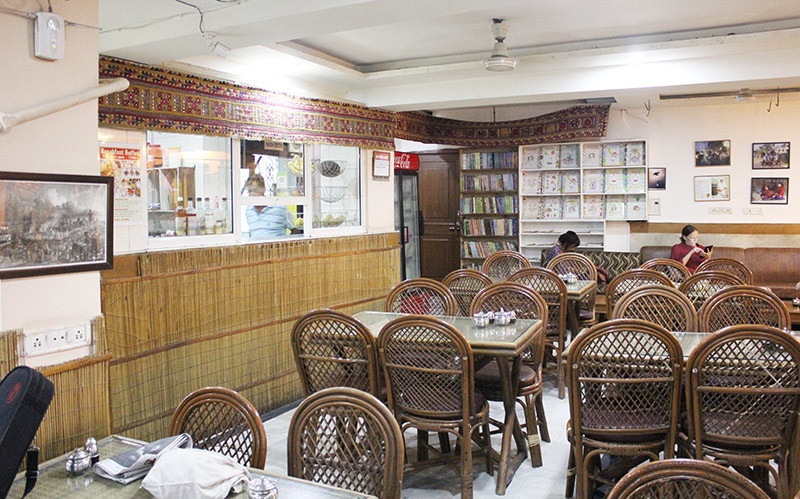 Known by the name of Baked Bread German Bakery (don't confused it with Appetite German Bakery, which is just 50 meters away), offers a warm vintage vibe and delicious food to all. They are located on the ground floor of Ajay Guest House and also famous by the name of Organic German Bakeshop, serving all since 1947. 
Step inside and you'll find shelves full of all kinds of breads and spices that they import, an apparel shop by the name of "Bubbles" and even a cyber café that provides the basic facilities like internet, photocopy, print out & ISD/PCO calls etc *handy eh!*.
Coming to the food, they mostly serve Continental, German and Italian dishes which is what we got down to doing ourselves. 
Lasagna Bolognese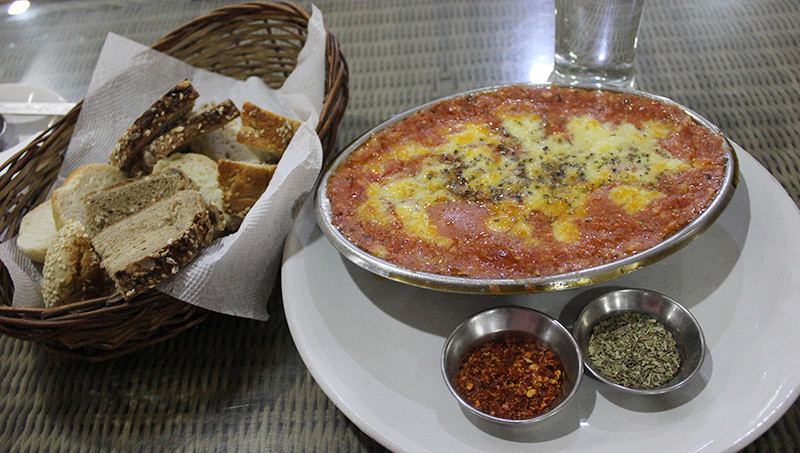 Served piping hot with wheat bread, the lasagna was delicious and generous in portion. The minced chicken with basil and the balance of oregano was all just perfectly put together. Even an individual from the next table who had ordered the same dish praised the chef for it in front us!
Panna E Funghi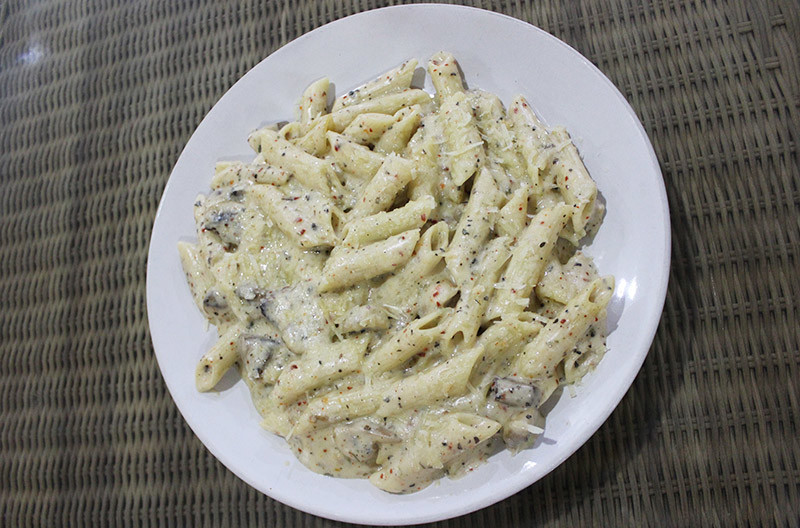 It was basically Penne Pasta dipped in cheese with perfectly cut mushrooms and sprinkled oregano. They had two varieties, as per the spice levels. We went in for the spicy one and didn't regret it. The only thing we found slightly overpowering was the oregano which wasn't properly mixed in. The dish was super cheesy too. 
Bratwurst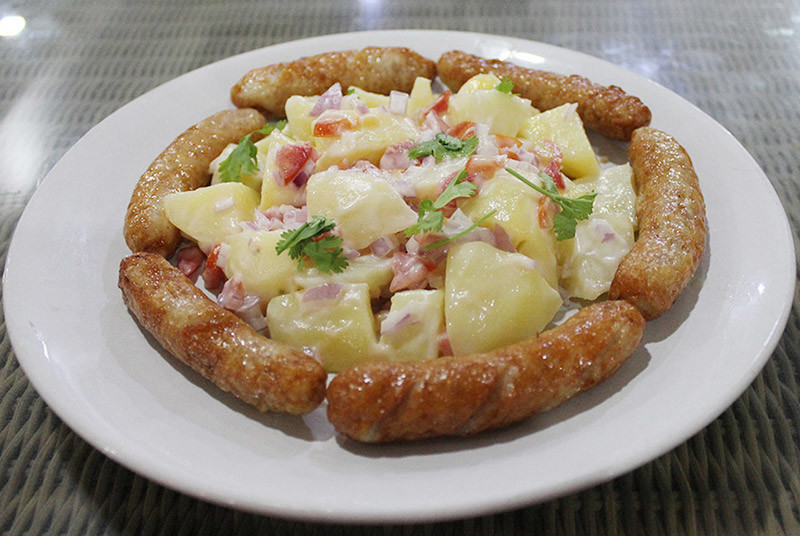 It was basically a creamy potato mixture with fresh veggies and ginger that was surrounded by pork sausages *yum*. The best part about the dish were the uber soft grilled pork and the potato filling complemented it best.
All in all this place serves the purpose of enjoying a quiet meal, with enough space to serve 40-50 people. They also have separate menus, buffet-menus for breakfast and brunches and don't miss the blackboard at the entrance which specifies "Today's Specials" and the one adjacent to the kitchen window which specifies their "Menu for Breakfast". 
Located near RK Ashram Marg Metro Station, the café is at a walking distance from the platform premises. We would highly recommend you guys to try their food. The staff is friendly, the washrooms are hygienic and clean, the space provides a cool ambience...what's not to love!
Location | 5084-A, Ajay Guest House, Opposite Khanna Cinema, Main Bazaar, Paharganj
Meal For Two | Rs 600