One fine day, ducking into chic stores in the middle of popular and bustling Central Market, we landed eyes on a pretty, sparkly jewellery store dominating the lane with - you guessed it - gleaming lights and even more glamorous twinkling baubles. Bewitched, we walked in only to start a love affair with a girl's best friend - diamonds! 
 
The store's name? Dhirsons Jewellers right smack in the middle of Lajpat Nagar. Our eye was immediately drawn to dripping-with-diamonds necklaces, pretty gem-encrusted rings and long strands of pure gold. We'd entered hallowed ground where customers are encouraged to take a seat, sip piping hot cups of coffee and just wallow in beauty. Striding on, we discovered to our delight that the store was, in fact, a multi-storeyed and sumptuously-appointed one, with two levels devoted entirely to gold jewellery and another, plushly done-up in royal pink and crystal chandeliers galore - showcasing diamond jewellery. 
Happily plopping down on our comfy seats, we then proceeded to ooh and aah over the exquisite jewels spotlighted before us - here's a choice few we'd like to single out for your attention doused with a tinge of envy!
Around The Neck Diamond & Emerald Neckpiece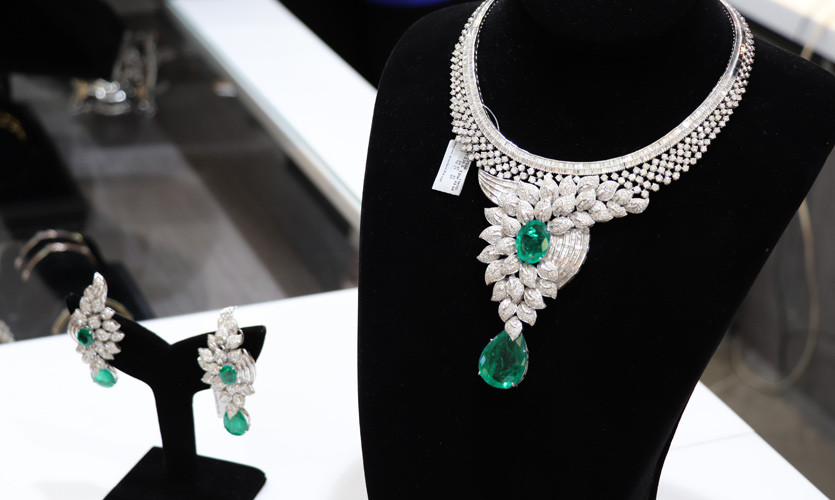 A resplendent, polished necklace that boasted beautifully-cut baguette diamonds, we took a fancy to this particular piece primarily for its simple, yet elegant design and for the intricate detailing it obviously boasted. The necklace came with matching dangler diamond and emerald earrings, basically ensuring you look a sparkling marvel upon draping these beauties!
Diamond Choker Set With Gold Frosting & Emeralds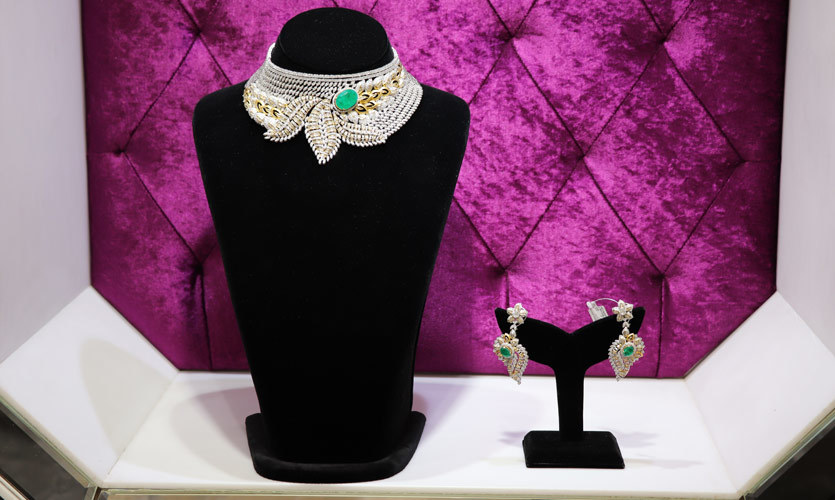 Playing in perfectly with any choker fetish one might harbour, this neckpiece was a sassy one with a pretty three-pronged leaf design and a burst of colour courtesy the big-as-an-egg emerald sitting pretty in its frame of gold frosting. This too, came with its individually designed matching earrings that look oh-so-pretty. Looks like something out of the pages of a glossy magazine, doesn't it?!
Marquise Diamond Set With Dangler Earrings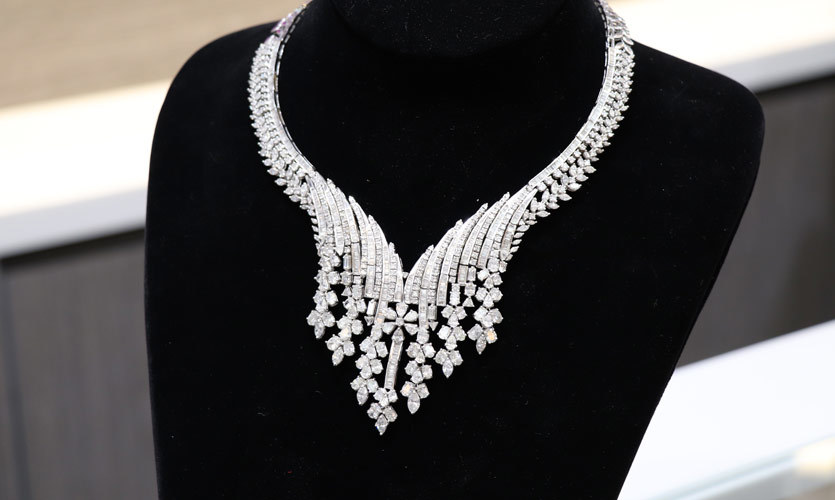 Ah, now we come to a particular pet favourite of ours! With a truly magnificent and ageless design, this necklace came studded with rare marquise diamonds. The beautiful teardrop-shaped emerald simply shines out, don't you think? Oh and before we forget, this one too, came with matching dangler earrings with interchangeable stones!
Ruby & Diamond Choker Set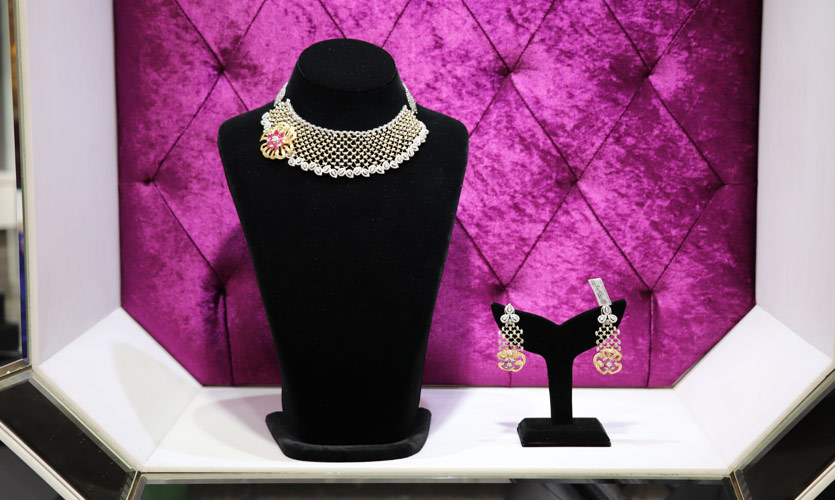 A choker set, this one contained diamonds splayed in a beautiful net-like design spotlighting a ruby nestled inside a flower. Pretty and arresting, this necklace will steal the limelight no matter what you're wearing! 
Cocktail Rings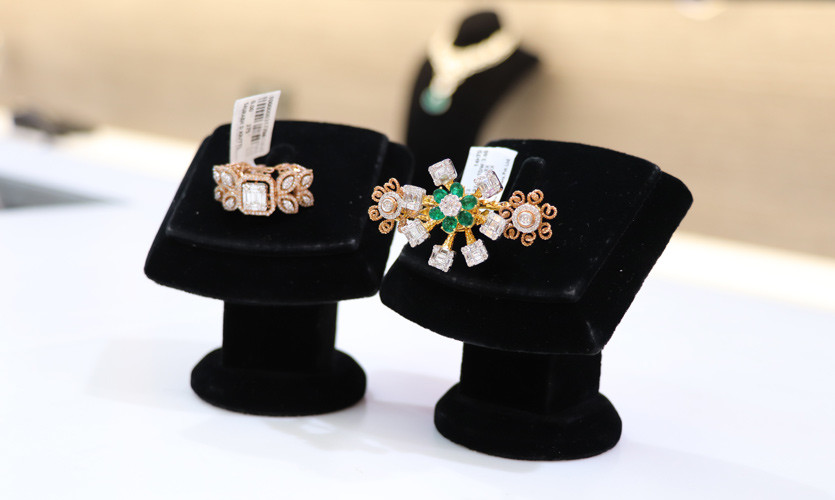 We also happily fawned over these pretty cocktail rings, one of which was actually a two-finger ring (3.60 carats) that'll look smashing with a colourful saree on a happy formal occasion - these were studded with gems and boasted delicate designs.
There you go - this was all about our trip to this glitzy jewellery store! Tell us which ones you loved most in the comments below!
Location | D/32, Veer Savarkar Marg, Central Market, Lajpat Nagar II