A Gander Through The Stately Vijay Ghat, The Memorial Of Shri Lal Bahadur Shastri
Landscapes in Delhi always catch your attention with all their captivating magnificence and splendour. A drive on the beautiful and wide Raj Ghat Road gives you the view of well-manicured lawns with memorials of the country's greatest leaders. Vijay Ghat, the memorial of Shri Lal Bahadur Shastri, the second prime minister of India, is situated amongst the other memorials on the bank of the Yamuna in close proximity to the Old Delhi Railway Station.
Pride & Honour
The entire place gives you a sense of pride and honour as you think of these brave leaders, who moved off the beaten track to accomplish their patriotic visions. The place radiates a soothing sense of peace with lush lawns, water bodies & beautiful flowering plants. The entrance at Vijay Ghat has guards from The Central Industrial Security Force (CISF) who take care of the security of all the memorials stretching from Vijay Ghat to Shakti Sthal. 
Regular Sightings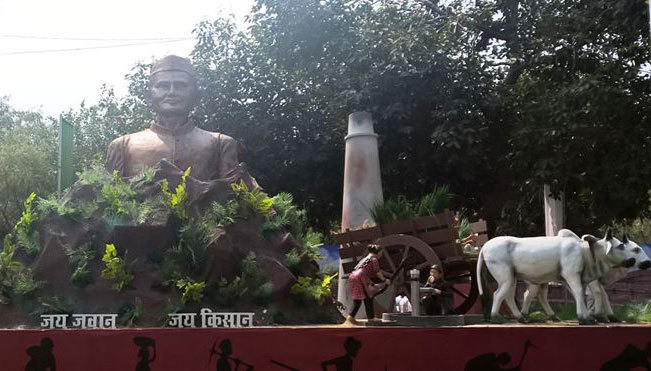 Also spotted here are vendors selling mineral water, ice cream & chips to serve the tourists who come in droves to visit these memorials. Further inside, the road leads to the memorial which is placed right at the centre of the lawn. Made of brown marble, the words 'Jai Jawan, Jai Kisan' are engraved on it. This was a slogan coined by Lal Bahadur Shastri during his tenure as the Prime Minister of India. He was a visionary and knew that the nation's real wealth lies with its jawans & kisans (soldiers & farmers).
Panoramic Views
Walking ahead, you immediately notice that the lawn has a slope on it, which gives a panoramic view, with the sun setting in the horizon and the blue sky gradually turning grey. One can also spot the floodlights of the famous Feroz Shah Kotla cricket stadium. A massive amount is spent on the horticulture and beautification of all these memorials which makes you wonder why the other neglected areas of Delhi do not get the same attention.
How To Get Here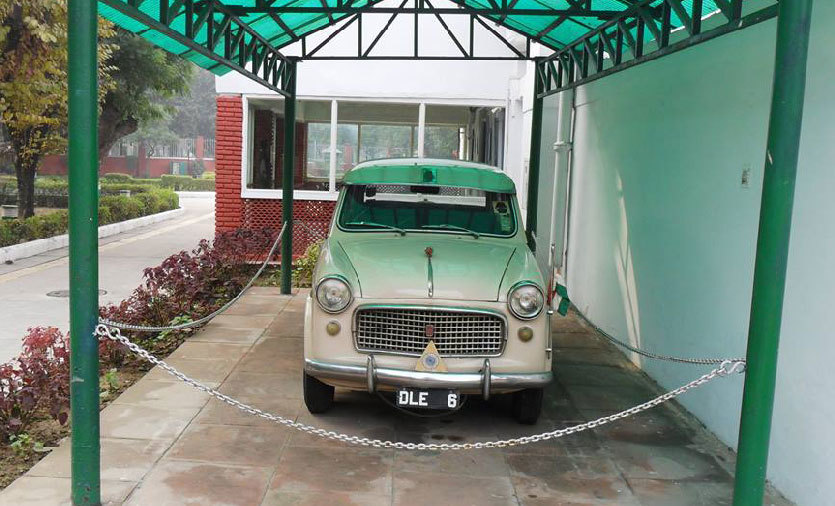 The nearest metro station is Chandni Chowk and the best way to explore the place is to hop on a rickshaw but if you're fit enough, walking along the road is a better option. There is a huge open ground across the main Ring Road, across the entrance of the Vijay Ghat. Young children are often seen playing cricket here, a familiar sight. Adjacent to this ground, the rear view of the Red Fort can be seen.
The splendid and outstanding beauty of this place is something one should not miss out on & definitely look forward to. Come explore history amidst beautiful surroundings!