Valentine Momos, Sizzler Momos & Other Quirky Types - We Went To Mogambo Khush Hua, NSP!
If you're the kind of Delhiite who would prefer momos over water, then you've come to the right place, 'cause we're here to introduce you all to one hell of a momo land and we tell you why! Mogambo Khush Hua in NSP is one dream land that brings all your momo fantasies to life. Think of Pizza Momos, Chocolate Momos and other amazing concoctions, and this eatery serves you just that - and then some! 
To satiate our momo cravings, we made our way to this place. Spotting this haunt is like a cakewalk if you're travelling by metro, as you spot the place from the foot over bridge itself. Here's what we dug into here!
Veg Pizza Crispy Fried Momos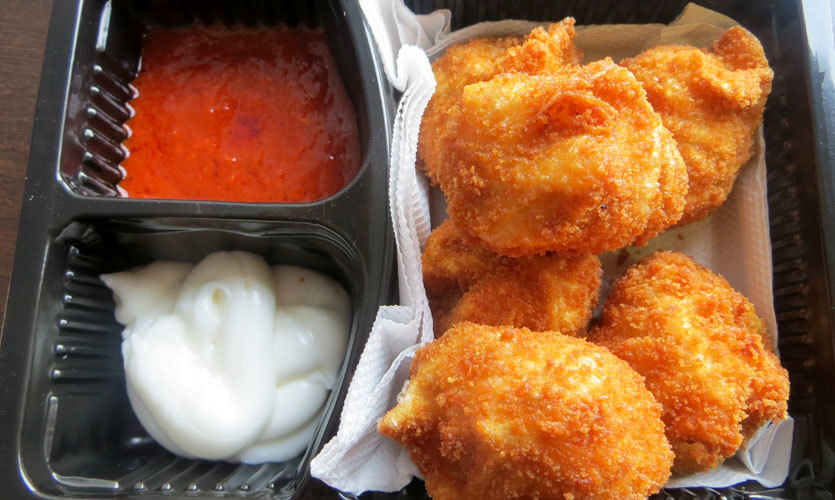 First up was a plate of Veg Pizza Crispy Fried Momos. Bringing together the best of both the worlds, this eatery bowled us over with this one. Crunchy on the outside and cheesy on the inside, these momos are undoubtedly a must have here! 
Afghani Veg Momos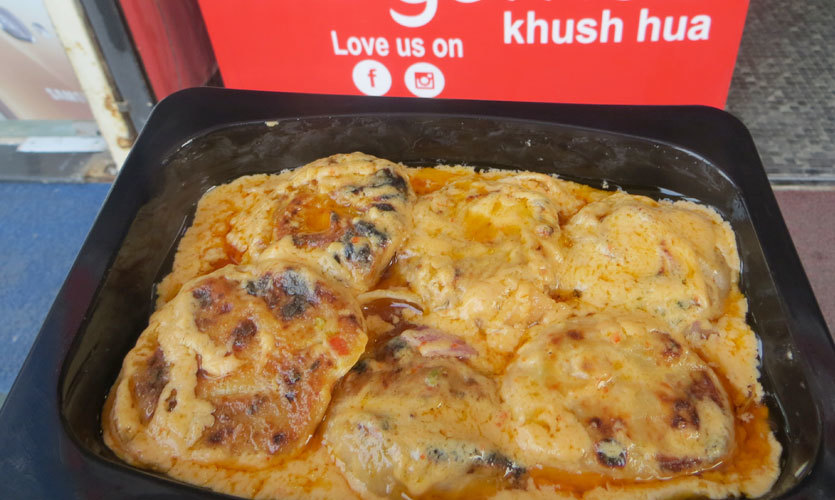 Next up were Afghani Momos. This plate of momos looked more like momos tossed in buttery and gooey gravy. So if you have a thing for cheesy and creamy eats, then this indeed a must try for you - you won't be able to stop at just one folks!
Valentine Momo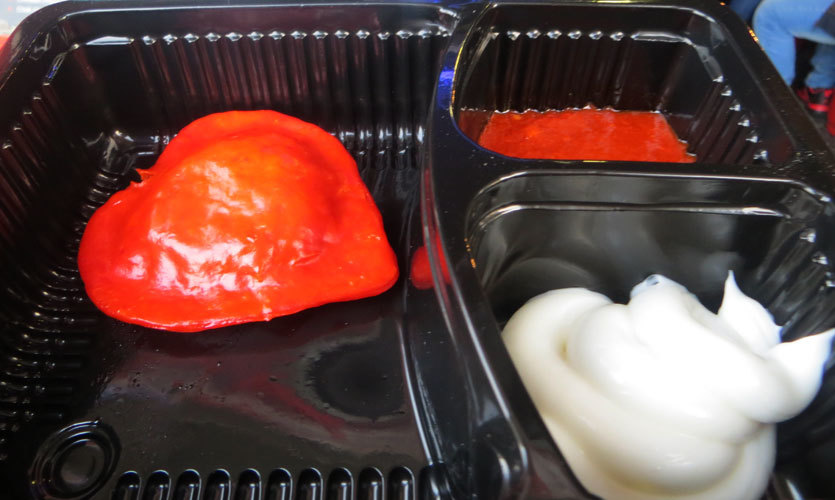 Getting into the VDay mode, we ordered a Valentine Momo too for ourselves. Served with mayonnaise and spicy schezwan sauce, this didn't look like your usual momo. It was - get this - red-hued and heart shaped. Woah! Though it tasted just like a veg momo, but the shape and the colour added the seasonal element to it and boy, did we love it!
Veg Momo Sizzler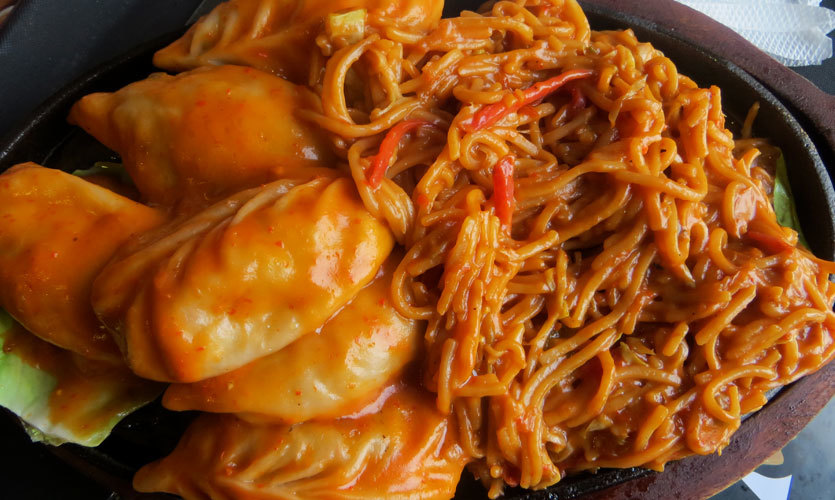 Now this is a combination that we momo lovers never even thought about, but well, this dreamy momo land sure did! We ordered a plate of Veg Momo Sizzler only to fall in love with it. Both the momos and the chowmein of the platter were tossed well in zesty schezwan sauce and was the kind of spicy that we like! Yum yum. 
Chocolate Momo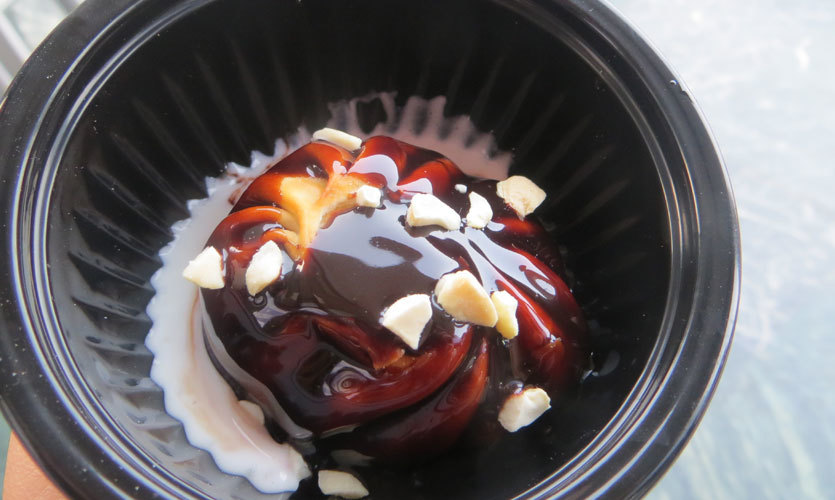 Last but not the least was their Chocolate Momo and it won us over with every bite. The covering of the momo was crispy and was festooned with oodles of delicious chocolate sauce. Inside the momo was a big scoop of vanilla ice cream! The crispness and the filling of the delicacy was very satisfying indeed. 
So basically, this place will not only make Mogambo happy, but every single momo lover out there too - get in here NOW! 
Meal For Two | Rs 150 
Location | G-45, Aggarwal Cyber Plaza, Netaji Subhash Place