Unveiling The Key to Success With Famous Pianist, Hasit Nanda
Hasit Nanda is a Delhi-based pianist who gave up college to follow his passion for music and has grown as an artist in leaps and bounds. His covers are revered by the likes of Nicky Romero, Sia, Hardwell, Tiesto, Armada & Deniz Koyu, to name a few! Read on to know all about his musical journey so far.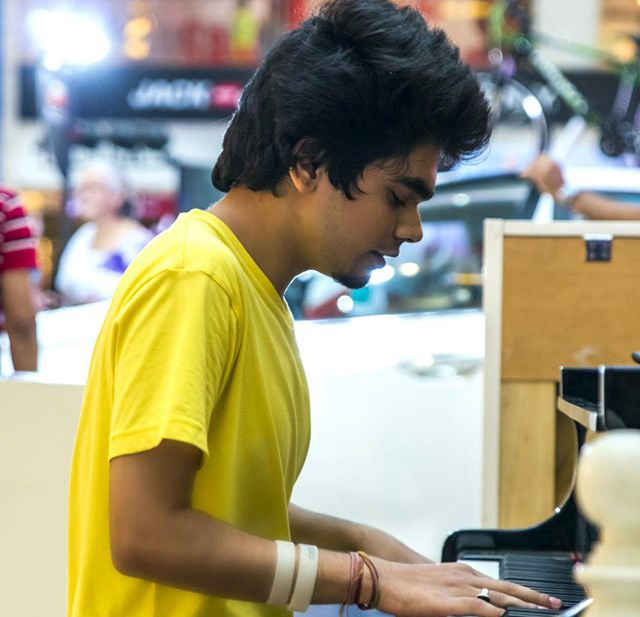 YouTuber extraordinaire, you've got more than 8 million views on your channel! How does that feel?
It feels great that I'm able to inspire so many people with my music; it's a blessing. I never ever thought that my YT channel would grow so much, I'm still shocked to see all the support you guys give me every day. But again, this is just the beginning.
What made you get into professional YouTubing?
The idea of sitting in my air conditioned room, making videos with my heart, uploading for free AND earning off of it is just amazing for me, haha. Anyway, I had no plans of doing YouTube full time but was sure to make a career in music somehow. YouTube just happened and I'm really glad it did.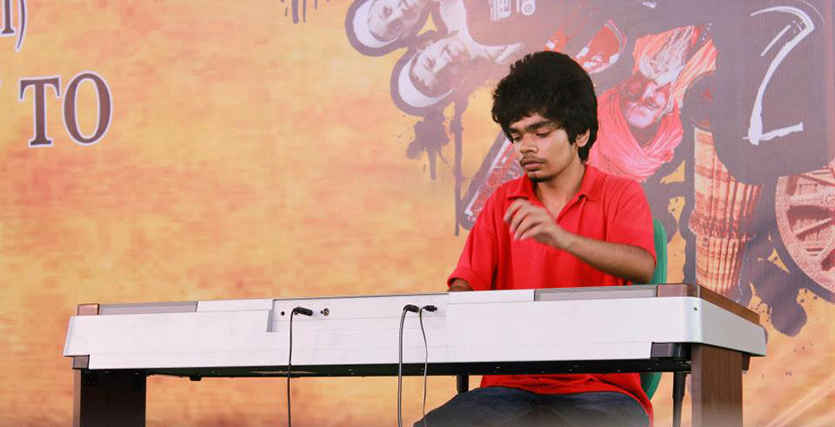 You've been supported by a multitude of top DJs and artists in the world (Hardwell, Skrillex, Tiesto). How did that happen?
Fortunately, I've been supported by almost all the top 100 DJs and lot of Pop music stars, and the story with every DJ/artist is different. Hardwell for instance, had a big concert in September last year in Delhi and it was my first time attending any EDM fest. I managed to somehow contact 'Kill The Buzz' who was going to play before Hardwell as a supporting act and he said he would let me come backstage before the concert which was sort of like a plan to meet Hardwell. 
During the concert I heard Hardwell shouting 'Delhi are you ready for some new music?'. I knew his debut album was scheduled to release next year and I immediately knew he was gonna play a track from that album right now. I heard the track, memorized it, went home and made a cover. Next morning I wake up with comments and mails from Hardwell himself where he was shocked how I made a cover when the original song isn't even out yet. 
Then came Sia when she found out about my virtuosic cover of her song 'Chandelier' and tweeted my link saying "my new bf". So I have this kind of story with every artist who supported me and my music and I'm really thankful to them.
Do you think alternative platforms like professional YouTube channels are gaining traction in India?
When YouTube and other various online stores weren't there, an artist had to go through a lot. Say he prints out 1,000 albums, distributes them, only 200 would actually listen to it and 20 people will become his fans. But today, we have options of uploading our work on the internet and reaching out to the world for FREE. So since it's so easy for everybody these days, there's much more competition which makes it even more fun for me! I think if you're super famous on YT, there's no need for you to run after music labels / companies and think about getting signed.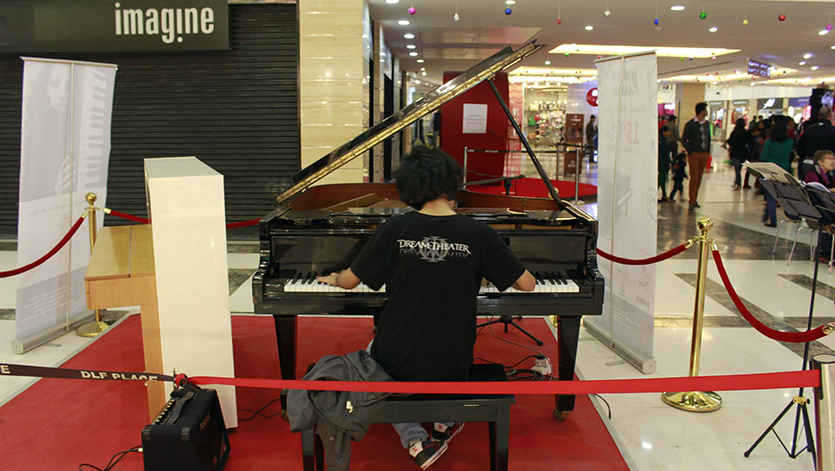 What according to you, makes Delhi 'So Delhi'?
There is never any boredom. You go out and you see a busy world, everybody doing their own thing. There is chaos, there is life, there is movement. And, at the same time, you can find a little coffee store and read a book all by yourself. You can write and draw and paint in silence. It's a place where the busy life and solitude can come together and you can get the best of both worlds. People from all parts of the country come together to live here and make Delhi the cosmopolitan city that is. 
Any piece of advice for budding professional YouTubers out there?
Stay focused, away from all the distractions and work hard. That's all I'd like to say. There is no other way. It will take a few months, or even years but it will happen. If you're working for it, you'll get it. No matter whether your content is on YouTube or wherever, what matters is the way you're able to work for it and keep your audience engaged.
Follow Hasit Nanda on :
Official Website - http://www.HasitNanda.com
YouTube channel - www.YouTube.com/HasitNanda