Unlimited Cocktails, Special Menus & Exciting Giveaways @ Molecule's Rad AF Ladies Nights!
A day out drinking and gossiping with your friends, relieving all the stress that piles up after a tiring week in office and just letting your hair loose - sounds like heaven, right?! It does and we all, especially all the ladies in the house, deserve one such day, away from the chaotic life that's got just work and work and then some more work! 
So if you agree with us then raise your hands and get ready to hit the dance floor 'cause the RAD micro-brewery in GGN - Molecule Air Bar is hosting special Ladies Nights every Tuesday and it's just what you needed RN! Read on to know what all they have in store for you!  
Sisters Before Misters!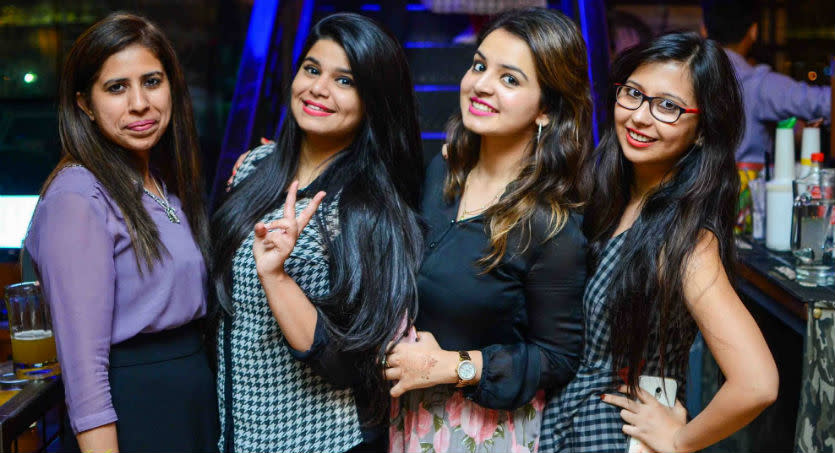 So a night out with all your girlies where you can just have fun - sounds just perfect, doesn't it?! Well, the lovely people at Molecule are going all out to make sure you have the time of your lives. They have the best deals and offers for y'all and you'd rave about 'em too, once you check 'em out. 
These guys host a Ladies Night every Tuesday and it has unlimited cocktails and beer for the ladies to chug and the amazing DJ Pia on the console to add some musical notes to your trippy night! So spread the word amongst you girlfriends, ladies!  
Especially For You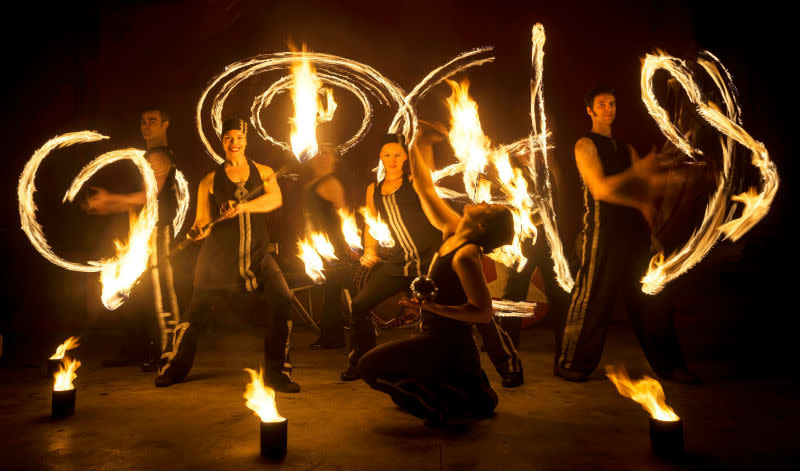 Picture Credits: Source
These guys believe in giving more and that's why their treat doesn't stop JUST at unlimited drinks! Just to pamper and entertain y'all, these guys organise ah-mazing fire shows where trained artists woo you with their spectacular skills and trust us, you'd be left awestruck! 
Now coming to the pampering part of the evening - goodie bags! These guys have got the expert - VLCC, on board and together these guys host contests at the venue where you can score awesome goodie bags filled to the brim with all the top notch stuff you can imagine *yasssss*! Also, all you fashionistas, you might get to meet your favourite blogger during one of these nights as these guys have all the famous influencers and bloggers droppin' by too!   
For The Foodie In You

Picture Credits: Sonal Sood
Now you didn't think these guys were done yet, did ya? 'Cause they certainly aren't't! They got your drinks and entertainment covered and they defo didn't forget about your inner hungry monster as they have a special menu for their ladies night and take our word here - they've got the best dishes on menu for you to hog. So you can their Puchka Shots, Bruschettas or their special yummy Butter Chicken - they're all yummilicious! 
Make you Tuesdays special ladies 'cause a night out with your besties to a cool place where you can get the best of deals and so much more is just what you need to unwind after a hectic week! 
When | Every Tuesday
Where | Molecule - SCO 53, 4th Floor, Main Market, Sector 29, Gurgaon
Check Out Their FB Page | https://www.facebook.com/Moleculeggn