Delhi
Uncovering a Hidden Gem: A Walkthrough The Muddy Yet Incredibly Artsy Kumhar Gram AKA Potters Colony
Concealed in the by lanes of West Delhi's Uttam Nagar area lies the Kumhar Gram, popularly known as Potter's Colony which inhabits almost 700 potter families. Being the biggest potter's colony of the city, this profession completely dominates the economy of the area. While these families migrated from Rajasthan to Delhi in search of better opportunities and raising their quality of life, their genius and skill is practically unknown, even to the residents of the nearby areas.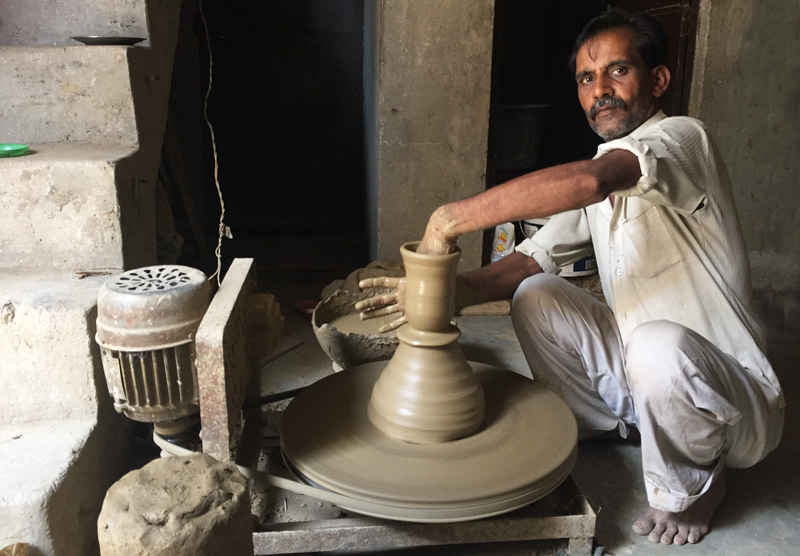 Most of us remember pottery as just another fun activity period in school, but for these people, it's a way of life! Carrying forward the gift of their ancestors, these families make a living by producing and selling clay items. Not only are they are sold in the nearby markets, but the earthenware they produce is also transported to the high-brow markets of Mumbai and Kolkata. While the mud is bought majorly over from Haryana, all the items are crafted right here.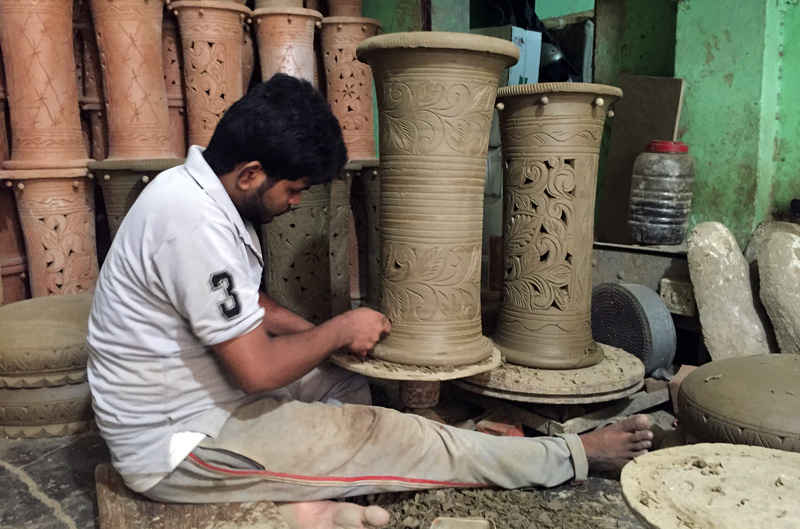 These families, with no formal training, have passed on the art from generation to generation. But this craft is unlikely to be handed over to the next one now, since the hard work put in to make the products is neither recognized nor paid well (at all!). Sourcing clay and wood for their kilns are one of their biggest problems, due to which many of them have given up manufacturing, but still sell the products of other manufacturers.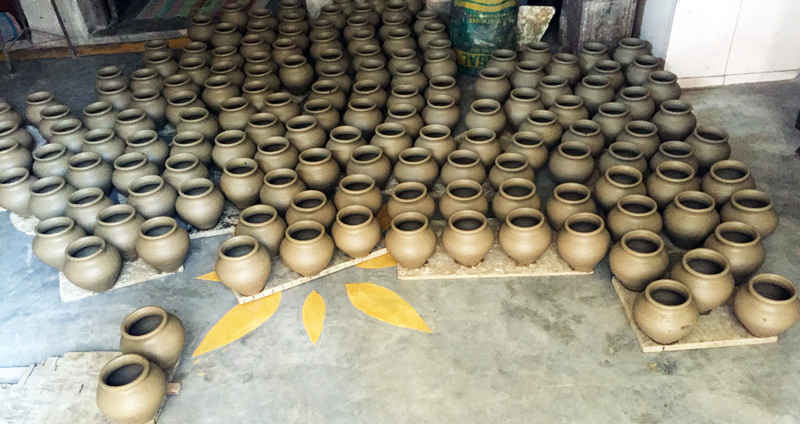 This is the one art-turned-means of livelihood that involves the whole family. While one member beats and sieves the mud for stones, the other kneads it with water and turns it into clay. And all the others sit by their wheels to turn lumps of clay into beautiful earthenware. They are then dried and baked in the kilns. And while they're still a little wet, the artsy member of the family carves them with intricate designs. And if you're cool enough to break the ice, you might be offered tea in one of those earthen kulhads that these guys made with their own hands. Cool, huh!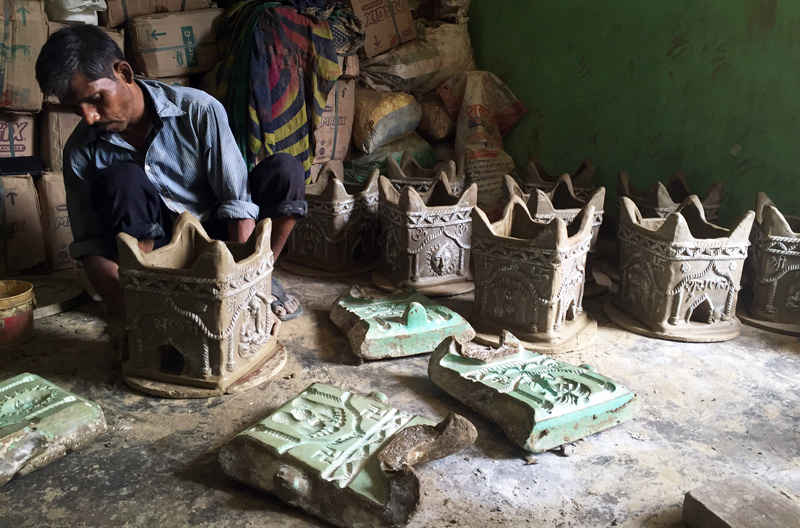 Everywhere you look, you can see other potters busy with their wheel and clay, creating extravagant earthenware. While you're there, you can pick up flower pots, wall hangings, bird-feeders, and all kinds of beautiful pottery items. Their earthen pots for water storage are a huge hit, as it's one cheap and efficient way to keep water cool, even in the scorching Delhi heat. They also make wall hangings and several specialized potters make glazed pottery - some specializing in fast pot making. Some potters make life-size sculptures of various Gods, and even these are quite striking. The best part? You can get all this at dirt cheap prices!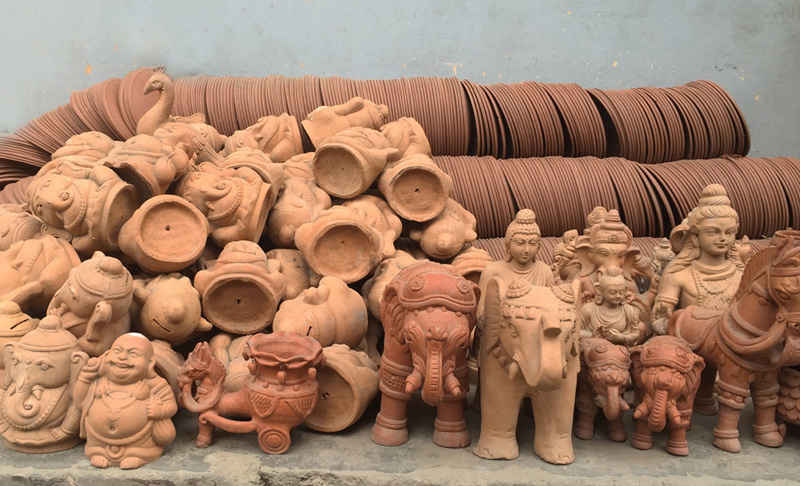 The majority of their creations are packed away into trucks and delivered to wholesalers. They are then decorated and sold at other places in Delhi like Dilli Haat, or other permanent bazaars at exorbitantly high prices! And these potters earn tiny margins while the lion's share of the profits goes to the retailers. Though most of the items are available at very low prices like Diyas for Rs 10, earthen pots vary from Rs 200 - 250. They also sell carved flower pots and wall hangings, that can cost up to Rs 1,500.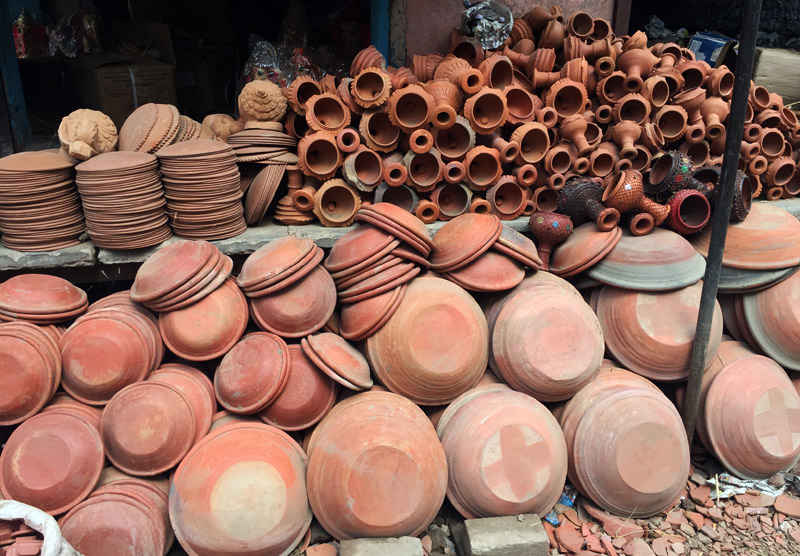 And without any intention of restricting this art to themselves and their families, they are also open to imparting this storehouse of knowledge to others. So if you want your child to learn the real art of pottery, this place is a must visit for the authentic learning of pottery. We're mighty impressed and you will be too!
Location | Kumhar Wali Gali, Prajapati Colony, Bindapur, Uttam Nagar