Twistizzas & Orgasms On Order - We Took The Groghead For a Foodie Spin!
The Groghead is the newest addition to Delhi's gastropubs mushrooming all over the city since the concept of mixing food and booze is something we Delhites love already! 
The eatery has two floors, with the first floor custom-built for people who enjoy the coziness and privacy of an indoor seating. The second one is a rooftop floor which has been beautifully created with pebble flooring and a live bar! Let's take you along on this foodie tour, shall we? Here's what you must try here:
Twistizzas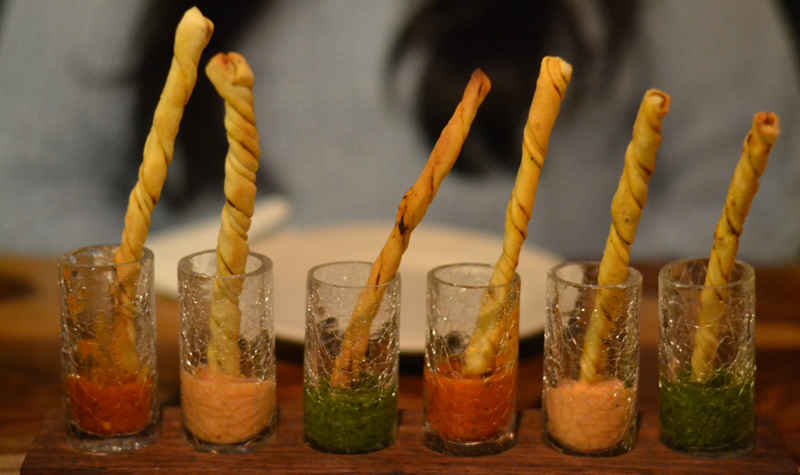 This is their star appetizer! These were springy sticks of flavourful goodness which tasted just like mini pizzas, and the accompanying super-spicy marinara sauce was to die for. 
Starter Threesome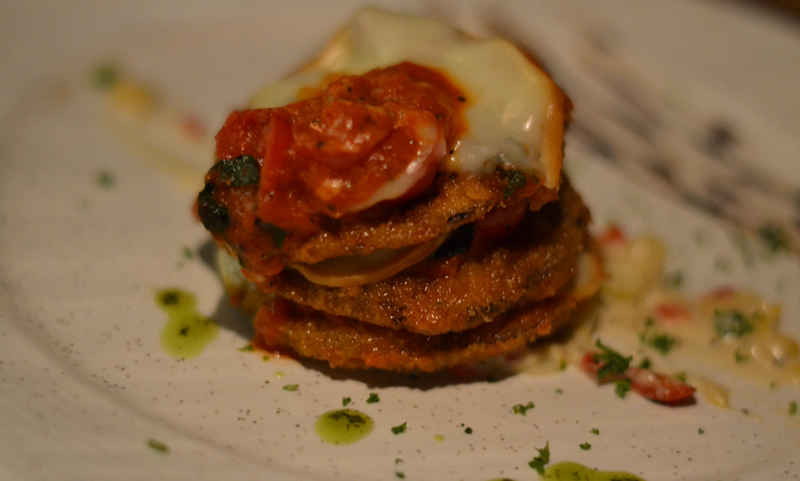 A platter of their hot starter threesome - Cottage on Fires, Arancinis, and Mr. Lava Lavas; the Cottage on Fires ended up being perfect oven baked cheese roulades stuffed with pesto, chili and cheddar, the Arancis were the right blend of crispy and chewy, and the Lava Lavas with dollops of red hummus were simply amazing. 
Funghi Trifolati Pizza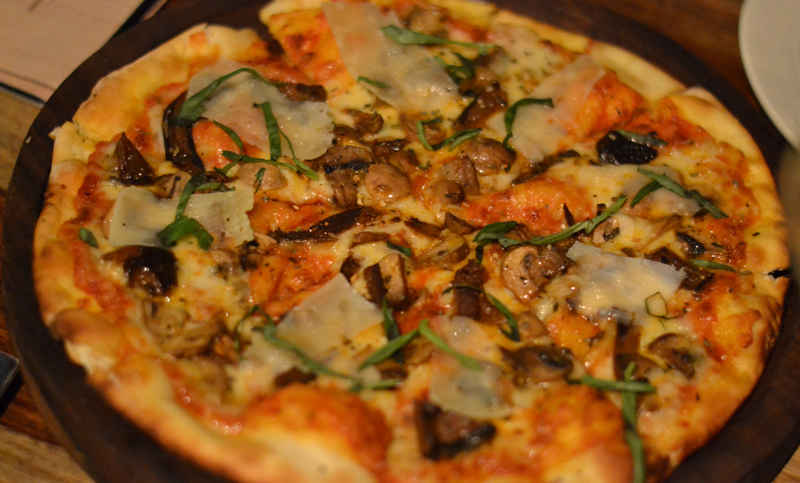 We highly recommend their veggie Funghi Trifolati pizza which consisted of three kinds of mushrooms, Napoli sauce, and melty parmesan! After having this, we were all set to cheer for the chefs in delight! 
Orgasm on Order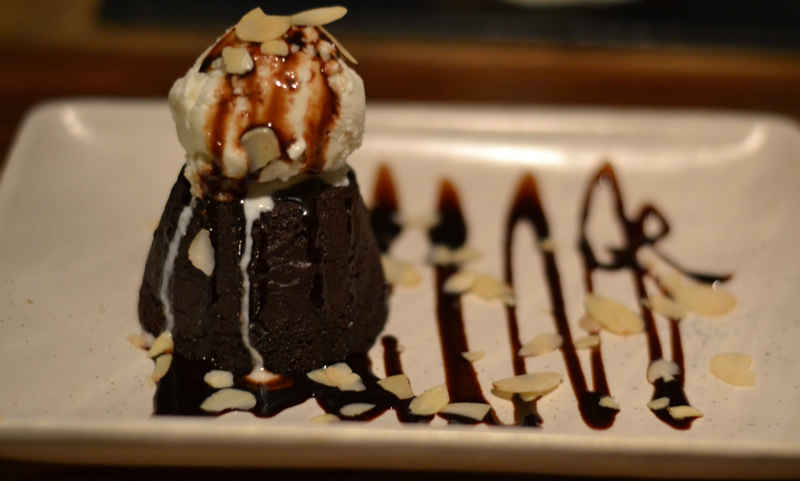 Foodporn taken to the next level, the 'Orgasm on Order' was molten chocolate and peanut butter fondant served with banana ice cream, and almond shavings! 
Head on over to this buzzing place for some delectable grogs and grub!
Where It Is | A-5, Green Park
Rating | 7.5/10
Meal for Two | Rs 2000