Tucked Into a Blink-And-You-Miss-It Spot in Noida, Here's Our Take on Donald's Pastry Shop
Amidst the confusing lanes of Sector 18 at a blink-and-you-miss-it spot, there's a small shop tucked in going by the name of Donald's Pastry shop. Even though the shop is not too big, they have eye-catching décor with a princely mirror on the entrance alongside a collage of all the mouth-watering delicacies they they ladle out! This place has been given a royal look, giving it a competitive edge over the others in the area. Donald's has been serving its customers with sumptuous pastries and cakes since 2009.
Without much ado, we pounced on their menu and sampled the following -
Rocky Road Pastry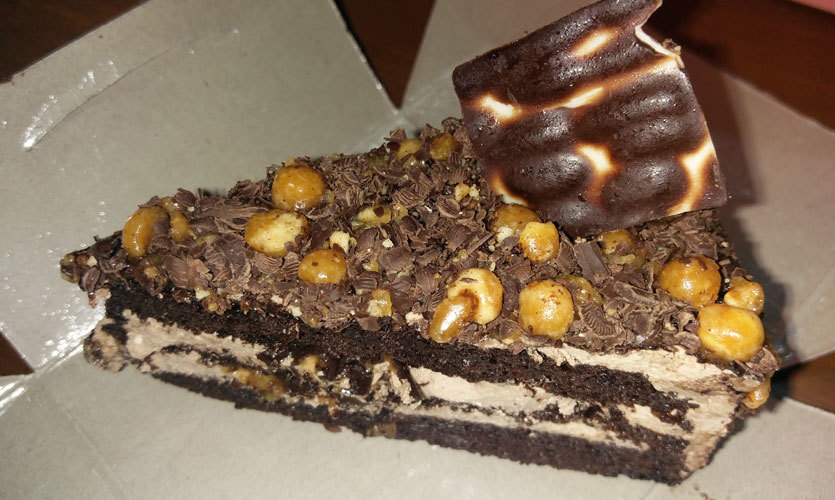 One has to be quite lucky to get ahold of this piece of pastry! Apparently, only 50 of these masterpiece are available every day, so reach early to get your hands on it. It has a creamy chocolate filling between three layers of cake slices. The top of the pastry is garnished with milk chocolate shavings and caramel dots! Brown sugar goes into making of this pastry. The sweetness is in control, allowing the caramel dots to do their wonders. The pastry tasted ambrosial with the perfect blend of sugar and the caramel, giving it a nutty edge in every bite! 
Price | Rs 80
Chocolate Truffle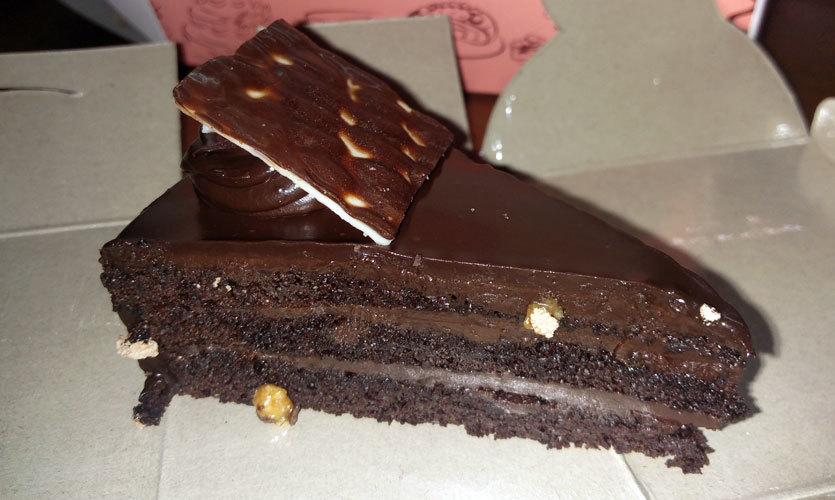 It's said that to judge a pastry shop, always savour people's favorite! And what else could be more perfect than the truffle pastry itself. The pastry is sinfully covered with rich black chocolate at the top and also in the middle of three layers of cake. The cream used was silky and the first bite just melted in our mouth before we could even swallow! One may find the sweetness a tad on the higher side, but otherwise, it was the heavenly and velvety chocolaty layers unfurled on this piece that left us insatiable!
Price | Rs 60
Tiramisu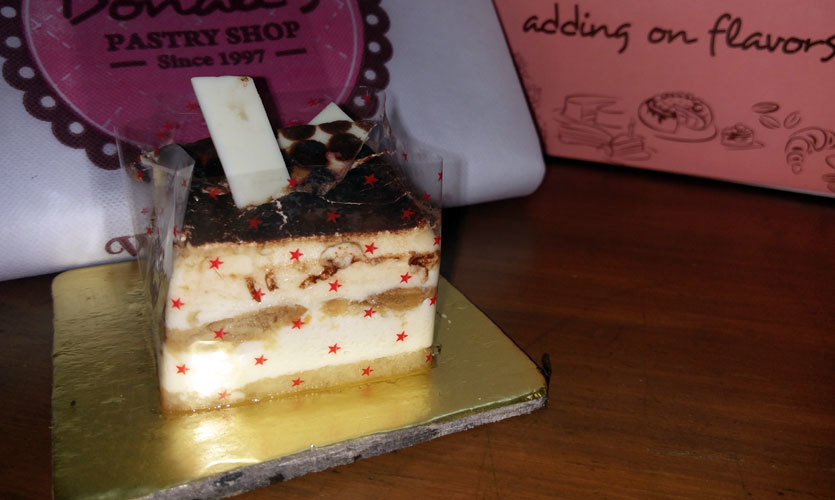 This item was a new entrant on their menu. The love of coffee and its integration with chocolate simply begged us to try out their Tiramisu. Its fancy look and tempting aroma simply took over our senses! However, apart from the presentation, nothing succeeded in stimulating even a slight liking towards this piece. Beginning with the proportion to its taste to its preparation, everything felt out of place. The lady fingers (kind of a biscuit) used in preparing the piece felt stale. Our impression for this place took on a small dent after tasting this one!
Price | Rs 90
Fudge Pudding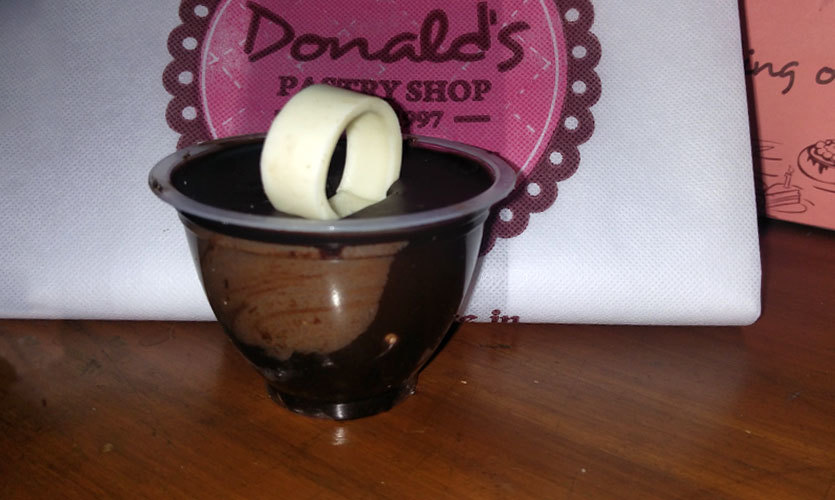 The most promising item on their list was this awesome piece of confectionary. The pastry looked devilishly good from the outside. It looked palatable in a transparent cup, with only dark chocolate to be witnessed all around, giving us a hint of scope of relishing something worthy. The first bite took all our doubts away! 
Covered with an exuberant layer of luscious dark chocolate and beneath it, it surprised us with the divine presence of walnuts and raisins giving it a distinct 'Fruit-&-Nut' flavor. The chocolate was dense and exceptionally light in taste. With the last atom of this item making its way in our bellies, we were dulcified to the core!
Price | Rs 70
An add on to this store is that they offer party products too, thus making it a one-stop-party-shop where you get a variety of candles to accessorize your cakes, party poppers and snow sprays to steer the party mood in the right direction and also other assorted items like plank cards, multicolor hats etc. to get the mood swinging and make your party pictures fun! (Yay!)
Overall, it gives tough competition to its fellow vendors. Providing scrumptious and easy-on-the-pocket delicacies have always remained their motto. Happy binging!
Meal For Two | Rs 300
Location | J-55, Sector 18, Noida