Disclaimer: Bearing in mind the current health crisis befalling the city and the world at large, we're tweaking our content policy and recommendations. Stay positive, keep hygiene levels up and don't fall prey to panic and misinformation.
This food joint is excellent for everything but biryani! We kinda fell sick after the Chicken Dum Biryani we tried. If only everything was as pleasing to the stomach as it is to the eyes, this place would've been the dream. However, this place has lots to offer when you're broke and starving. A couple of tables in open air and a few bugs to trouble you here and there would welcome you. Not to miss, a shoutout to all the petus who could hog lots and still feel hungry! Brace yourselves - honest opinions lined up here, here's everything we tried:
Chicken Dum Nawab Biryani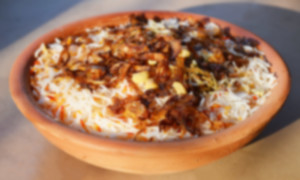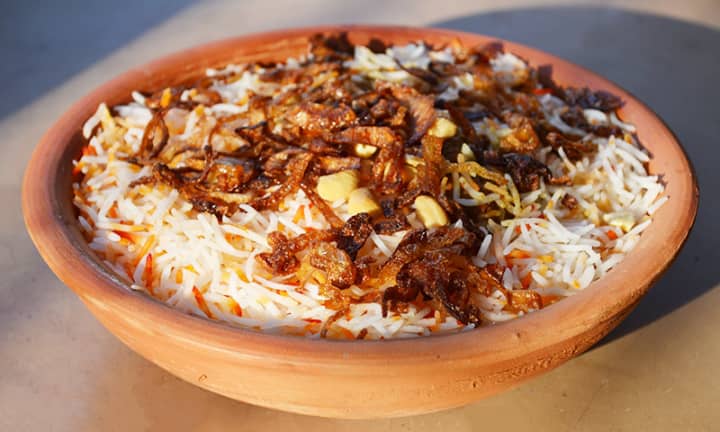 When you have no one, you have biryani, always and forever! But well, may the biryani not be with you this time. Their biryani looked really appetizing and delicious, but sadly, it was only pleasing to the eye and not pleasing to the stomach at all. With rice and chicken layered on top, they serve it in an earthen pot. Though it had hidden dry fruits, the bowl was quite oily. Complete NO-NO!
Price | Rs 210
Chicken Lollypop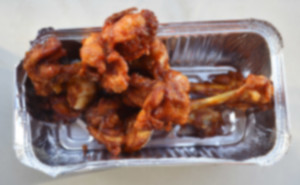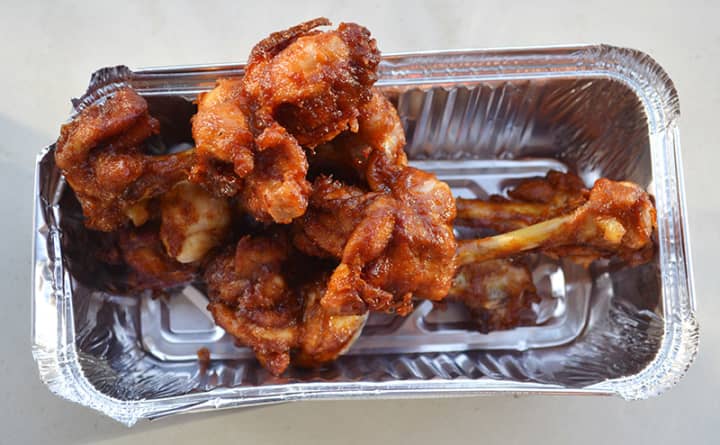 Well, not everything is a big no-no here at Petu Ki Biryani. These lollypops were tempting and a good choice too. Whatever you order, anywhere you order, Chicken Lollypop can always be the side snack doing damage control for the blunder the other dishes make (read their Dum Biryani). The taste was pretty average, not something you'd want to go out of the way for.
Price | Rs 150
Mutton Keema Paratha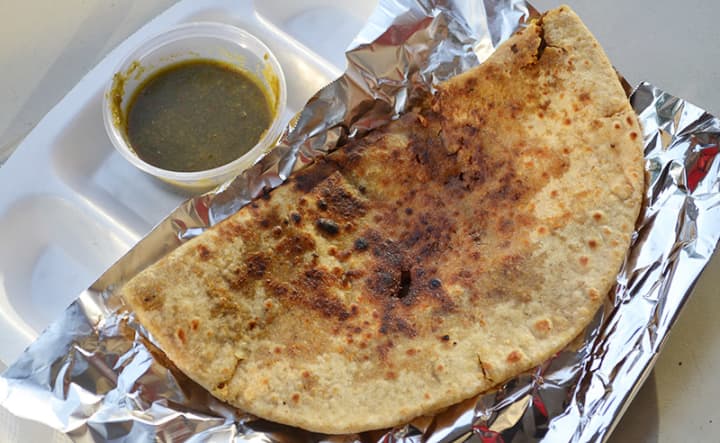 Parathas are one of the ideal lunches all desis out there crave for and when you mix and match it with non vegetarian dishes, it becomes a treat for sure. This paratha was stuffed full of keema which tasted perfect and succulent! A good deal for a good price would be having this delicious keema filled paratha. Upend the green chutney over it for a better taste or dip bite by bite!
Price | Rs 70
Soya Chaap Curry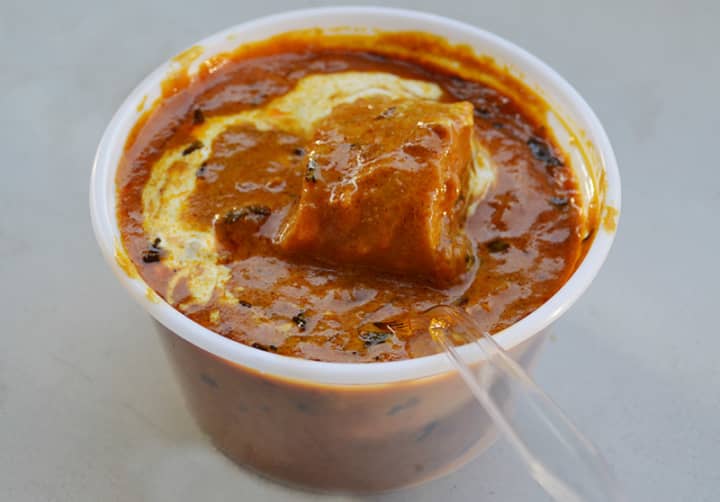 Well, the vegetarian hoarders don't need to worry; your dishes are available on the menu too! Vegetarian petus could hog on this Soya Chaap Curry, your lunch is good to go with this bowl and probably a paratha by its side. Gulp down this healthy and creamy soya chaap and join the petu bandwagon!
Price | Rs 100
Location | Shop Number A12, Plot Number 729, Aman Plaza Shakti Khand 4, Indirapuram, Ghaziabad