Trousseau, Jewellery & Everything A Bride Needs @ Celebrating Vivaha Exhibition This Weekend!
If your Insta-feed and Facebook walls have started filling up with dolled-up people and posed pictures. then samaj jao that wedding season has officially started! And it's a universally accepted fact that the two main reasons we love weddings so much is one, it gives you an opportunity to dress up and show off your new dresses and two, several months of shopping prior to the D-Day 'cause who doesn't wanna look their best on the big day? But let's all agree that as much as we love shopping, the process of moving from one store to another in search of the perfect dress can be damn tiring!
We mean, going around markets, looking for accessories and shoes that go with your trousseau and then repeating the whole process again 'cause when have we ever found everything nice and perfect at one place *sigh*? So, we have some really ah-mazing news for y'all to-be-brides & grooms out there - Celebrating Vivaha is coming back to town and it promises to be every bride and groom's dream! Read up to know what all this exhibition has in store for you!
Celebrating The Festival Called Wedding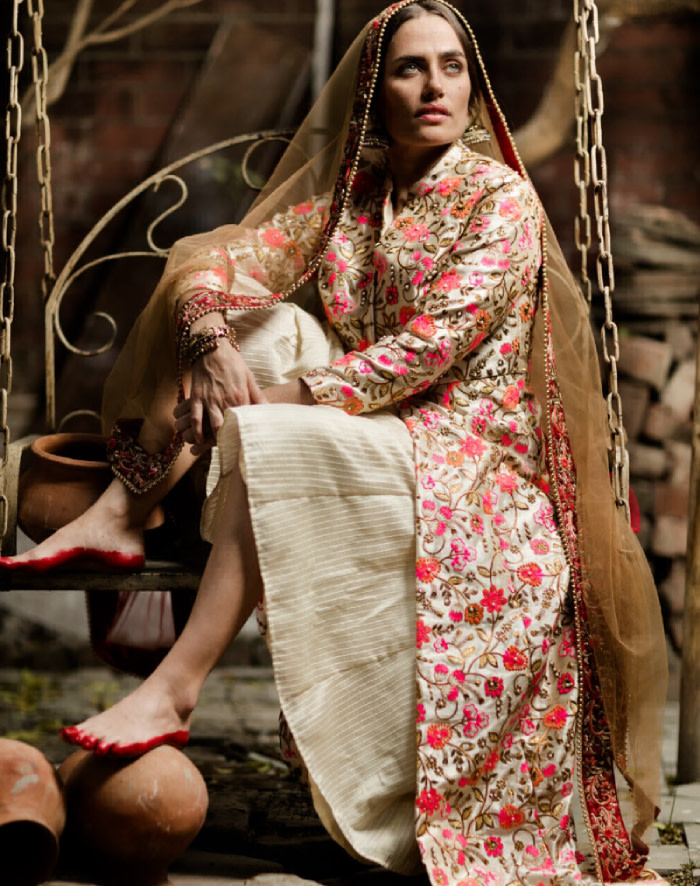 Touted as 'Asia's Most Luxurious Wedding Exhibition', Celebrating Vivaha is a one stop destination for all your wedding shopping! They have an array of designer trousseau wear for all the brides and an extensive collection of sherwanis, suits and everything you'd need for the groom. From celebrated designers to wedding planners, from traditional wear to ultra-modern designs, they have everything you've ever imagined for your dream wedding!
And not just for the brides and grooms, these guys have a special section for all the bridesmaids and the groom's entourage 'cause hello, the couple needs beautifully dressed people around them *wink wink*! So sit back and don't waste your time anywhere else 'cause these guys have sorted out everything for you!
Clothes, Jewellery, Shoes & Everything Else You Can Think Of!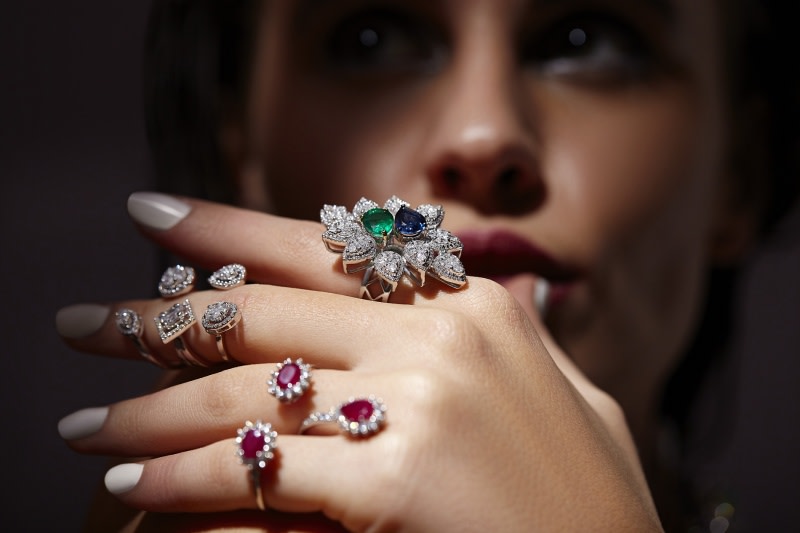 So when we say everything, we mean everything! Not only can you guys get your designer wedding ensemble from designers like Anupama Khanna, Sanya Gulati, Albari, Samant Chauhan and Neerus India, you can also shop for matching footwear, jewellery and all the other essentials that'll add that sparkle to your wedding look!
Yes, this three-day wedding extravaganza promises to give you not just the perfect wedding outfit but the prettiest shoes to go with 'em too! So pick up all the pretty footwear because there is no such thing as having too many shoes! And since when has any bridal look been complete without some beautiful and exquisite jewellery?
These guys have the best of designers and brands like ManoharLal Jewellers, IRA Diamond and Kimayas Collection *to name a few* showcasing their fine pieces of gorgeous jewellery that'll leave you in awe and make you feel like a true princess. You'll also find all the little essentials that you'd be needing on your big day, so get ready to shop!
Bookmark the dates people and head on over!
When | Friday - Sunday, 17th - 19th November
Where | The Ashok - 50-B, Diplomatic Enclave, Chanakyapuri
Entry | Free
Check Out Their FB Page | https://www.facebook.com/CelebratingVivaha/
FB Event Deets | https://www.facebook.com/events/208284176379662