#TravelTuesday: Here's How To Have An Awesome, Snowy Weekend In Manali For Rs 6,000!
Slow and dull weekdays in office, bored with mainstream dinner plans on the weekends and meeting the same old people day in, day out? Why not try a budget getaway to Old Manali and enjoy some adventure! If you're woefully thinking of your bank account right now, let us tell you you can have an awesome, rad weekend - on a shoestring budget! 
Keeping Rs 6,000 as your budget, this is how you should plan your weekend in Manali! Read on y'all.
Day 1
We got started with booking a Volvo bus (Swagatam Holidays) to Manali (an A.C. bus, of course). We ended up taking the late evening bus and woke up to the beautiful mountains of Himachal! Following this, we happily headed to our home for the weekend – Raj Guest House in Old Manali. The best part about this guest house was the location. Away from the hustle-bustle and flocking crowds of the Mall Road, is this serene place. The view from the balcony of this guest house was enchanting to say the least, and our work-weary souls gratefully drank in the vistas.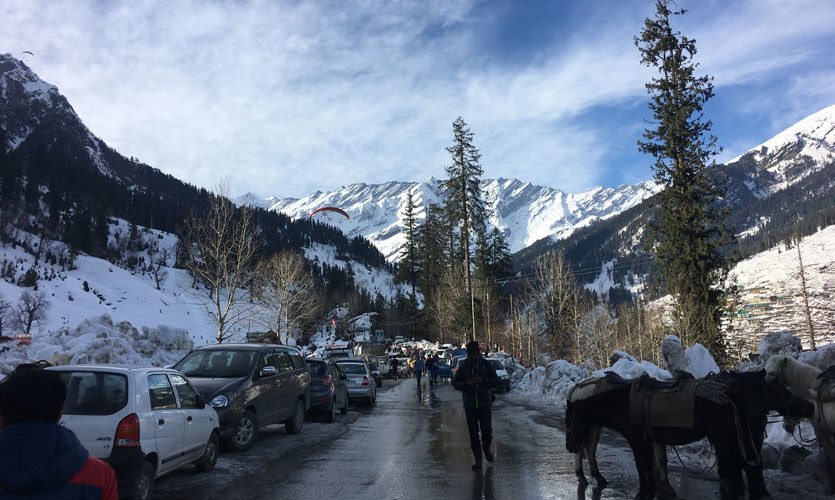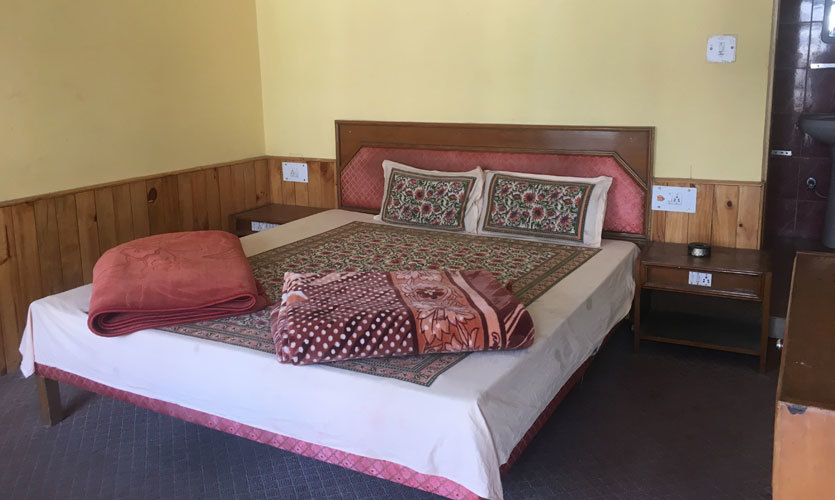 Next thing we know, soon after sipping steaming cups of tea, we headed towards Rohtang Pass. No, it's not open right now but you can still enjoy a beautiful drive in the midst of snow-clad mountains, as far as it's open. Park your car and enjoy playing with snowballs and build snowmen to your heart's content! It was at this point that we truly appreciated the adage that the best things in life come without price tags.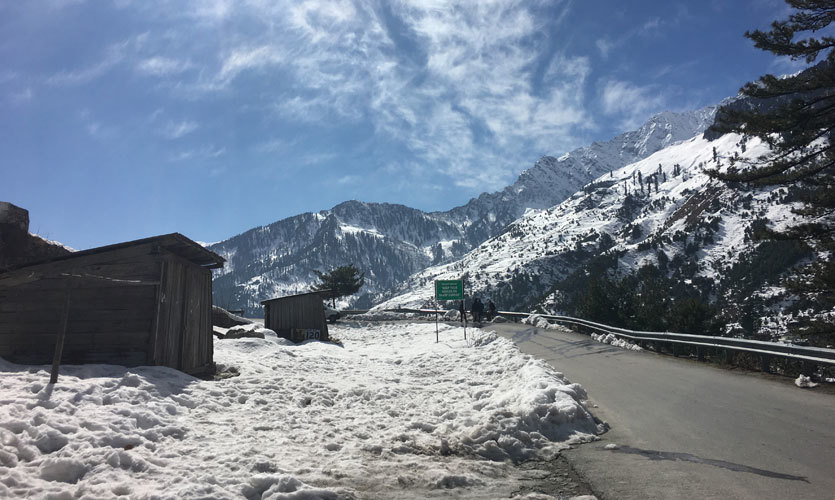 And before the sun set, we rushed to Solang Valley!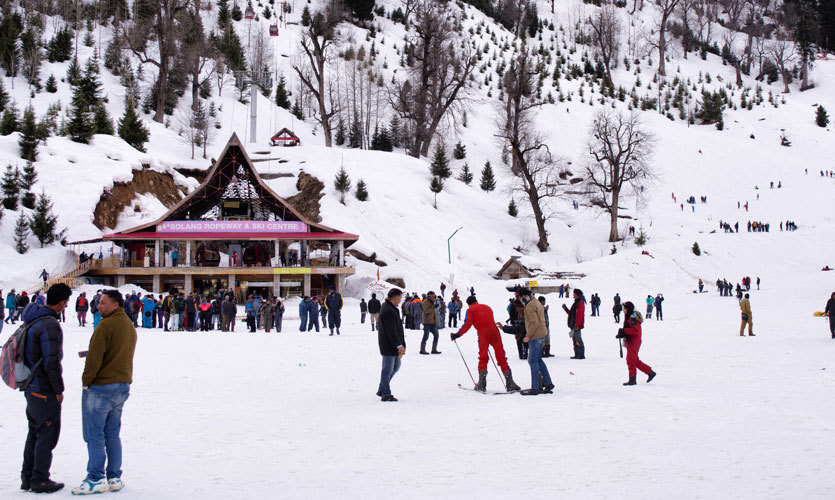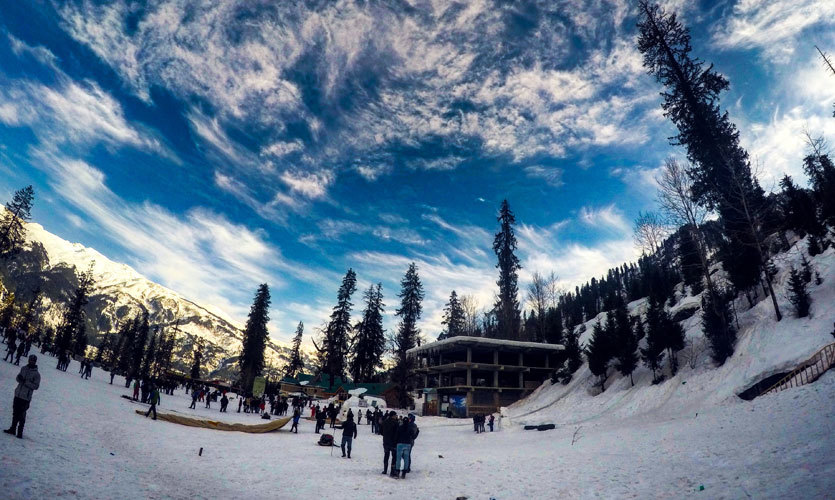 Trust us when we say that you will be spoilt for choice once you reach here. Starting with paragliding (a short trip costs Rs 900 and a long one Rs 1,500), you can also go skiing, enjoy the ropeway and so on. We chose paragliding and trekked around 120 meters up, till the point where the glider aircraft was waiting. There will be a trainer along with you, so there's no need to be worried. And once you get over your fears and actually go for it, the feeling is unequivocally amazing! The only downside here is that the short trip lasts for just about a minute, but hey, it's the thrill that matters, right?!
As soon as you land, there will be couple of photographers who'd be selling the videos and photographs of your flight for Rs 300. Woah! Isn't that something really amazing and worth treasuring?! They will transfer the pictures and videos direct to your phone without any hassle - so handy. Coming to the eats here, there are limited food options and they're not very pocket friendly.
Finally after a tiring but thrilling day, for live music and wine, we headed towards Jhonson Lodge. It's this really famous, gallant lodge over at Circuit House Road. Bonfire and tandoori chicken with the lovely company of your friends - we were totally in bliss!
Also, there are other cafes on the Mall Road, such as Honey Hut Café, which is pretty unique, as every dish on their menu is made up of honey (wow!). The confectionaries are pretty much delightful too! 

Day 2
Day 2 of our trip started with a walk to the Hadimba Devi Temple, an ancient cave temple dedicated to Hidimbi Devi. The temple is clothed by a cedar forest at the foot of the Himālayas. The sanctuary is built over a huge rock jutting out of the ground which is worshiped as an image of the deity.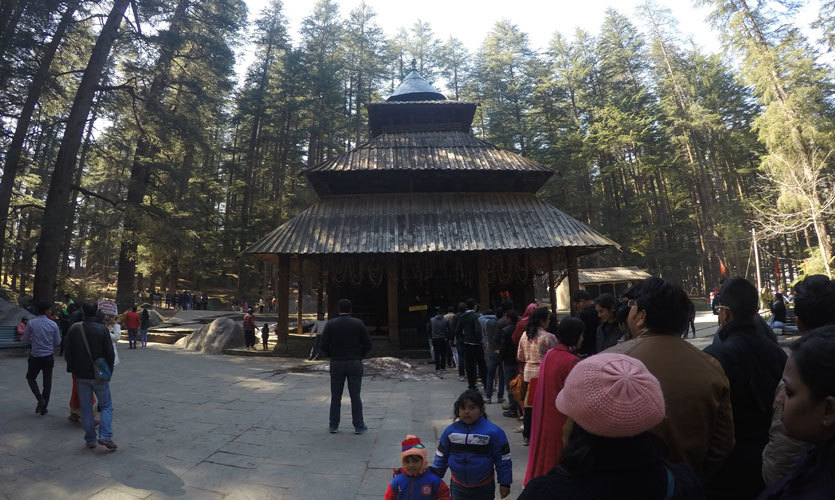 Before we headed back towards our Delhi, we surely could not leave Manali before tasting some cheese momos. For this, just outside the temple is an open restaurant called Green Forest and the momos are definitely not to be missed out, y'all!
The budget trip was well planned and organized by Glacial Adventures Ltd. Glacial Adventures is one of the most renowned travel agencies and is recognized by Himachal Pradesh Tourism, and after this hell of a budget trip, we're happy to vouch for them too! 
Here's Their Website | http://glacialadventures.net/
Call Them | +91 8679 430 000 
Call Up Raj Guest House | +91 9816 082 809
Tariff Per Room | Rs 1,000 Onwards