A lawyer on the weekdays and a musician on the weekends with a band called 'Chaos in the Capital', Yuvraj Khanna can be spotted carrying his camera and books wherever he goes! What brought him to our attention was his recently concluded ambitious photography project in which he aimed to visually juxtapose the past and the present of Delhi and managed to do so stupendously!
In his own words, he told us a little about the project:
"I've always had a penchant for history and having been brought up in Delhi, I've always wondered how the city has changed with time. I went through literally hundreds of old photos of Delhi from which I shortlisted around fifty photos which I got printed. I then went to all the shortlisted locales to see how much those places have changed and whether it was still possible to capture the same angles as taken in the old photographs.
The photos then had to be cut in a specific manner specific to every landmark in a manner that a visual juxtaposition could be created. It took multiple trips to each landmark and a lot of patience to end up with a satisfactory photo, needless to say I know my city better now."
Browse Through His Masterpieces
An army tank crossing Outer Circle, Connaught Place to curb riots taking place in Delhi in 1947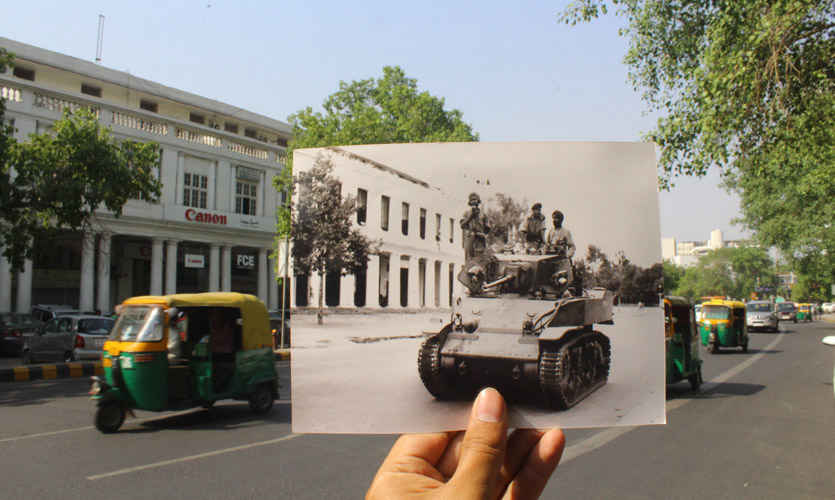 This is what PVR Plaza looked like in the 1950s. The huge tiranga in Central Park is CP's newest installation.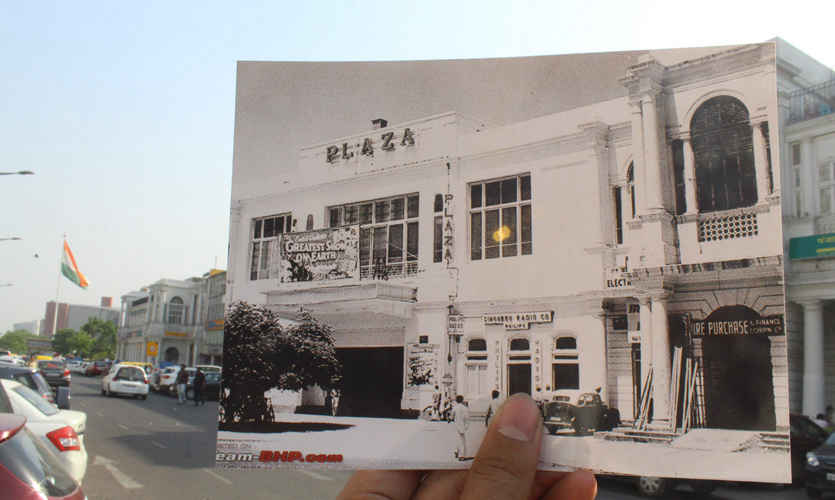 This photo in front of Rashtrapati Bhawan shows the change in the common mode of transport from cycles to cars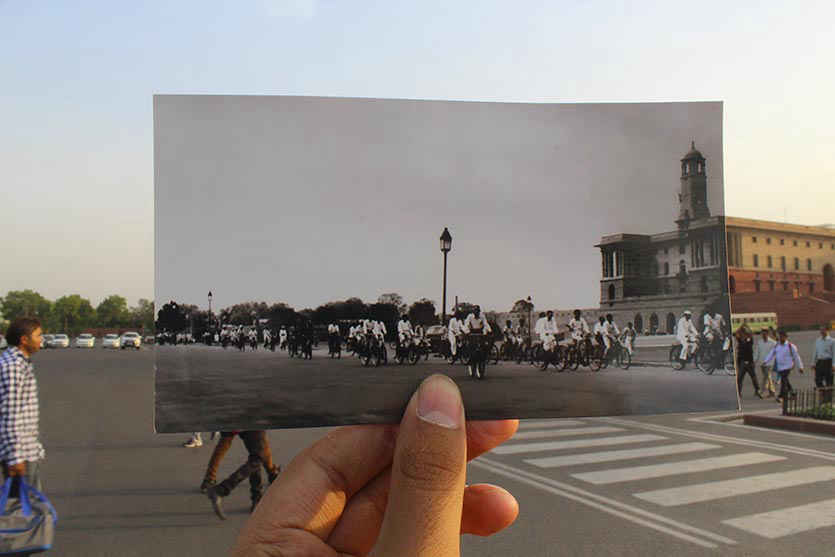 What traffic once looked like at Rashtrapati Bhawan!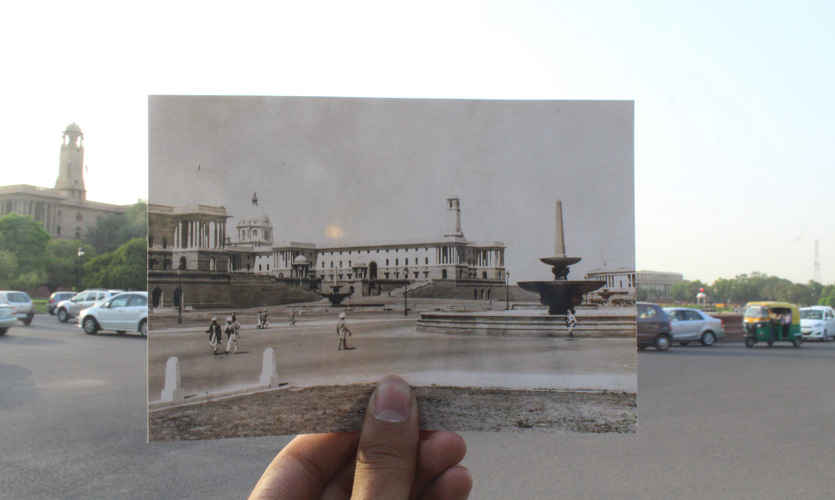 India Gate being constructed in 1931!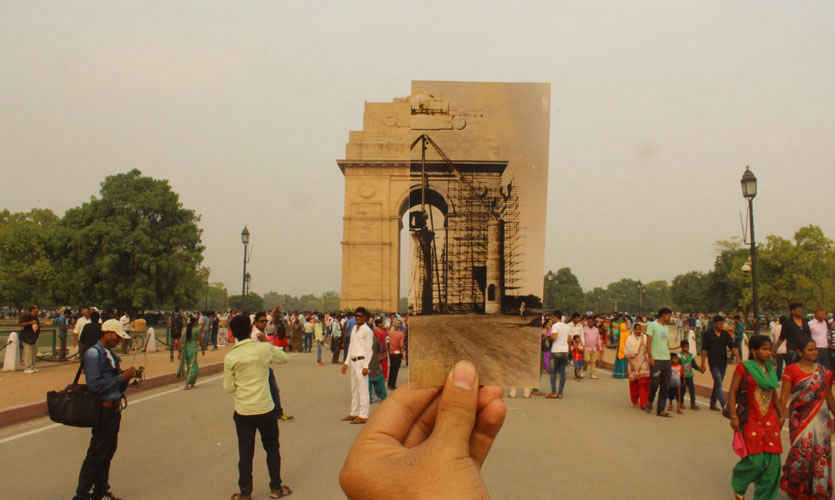 Armoured cars passing through India Gate in the 1930s vis a vis the electric toy cars that ply there now! Note the absence of the Amar Jawan Jyoti.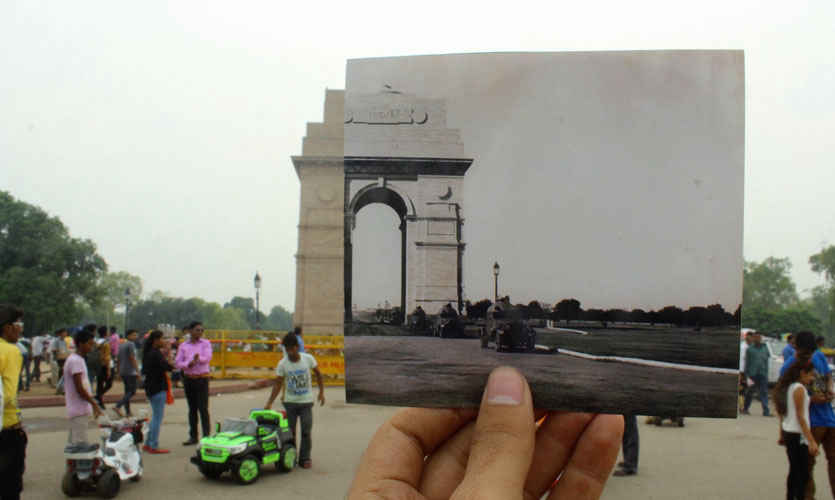 Rajasthan Camel Corp. at the Republic Parade passing through India Gate in 1958. Note the absence of the Amar Jawan Jyoti!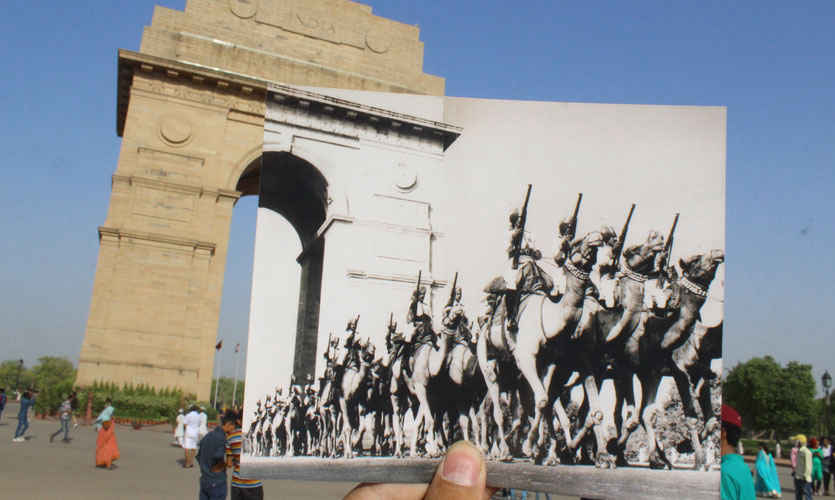 The now endless green gardens of Humayun's Tomb being used as farm land!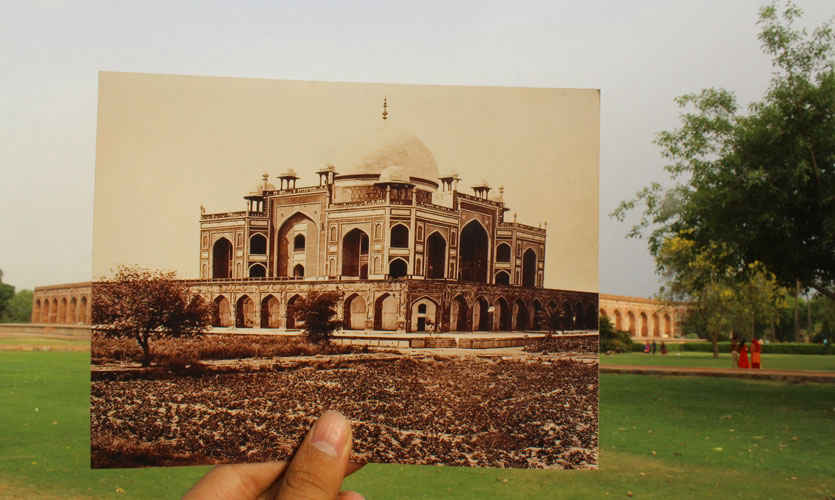 St. James Church at Kashmere Gate riddled with bullets from the first revolt of 1857!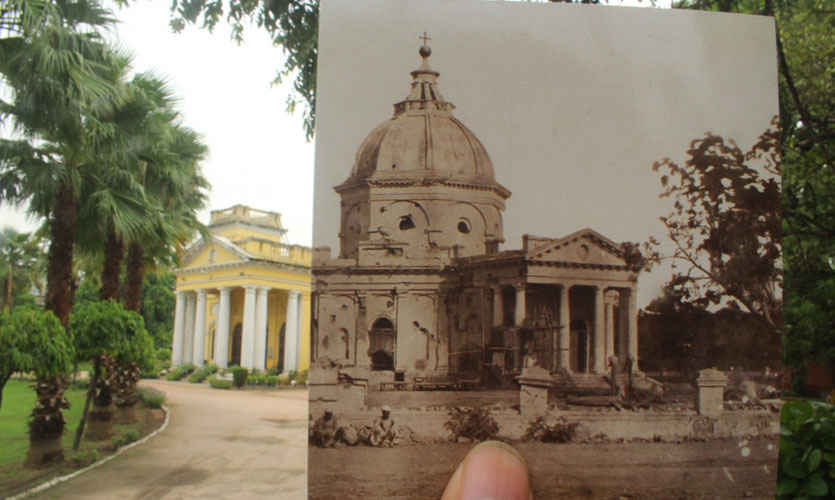 To think that in the 19th Century the Iron Pillar of Qutub Minar Complex was used as a shoulder rest!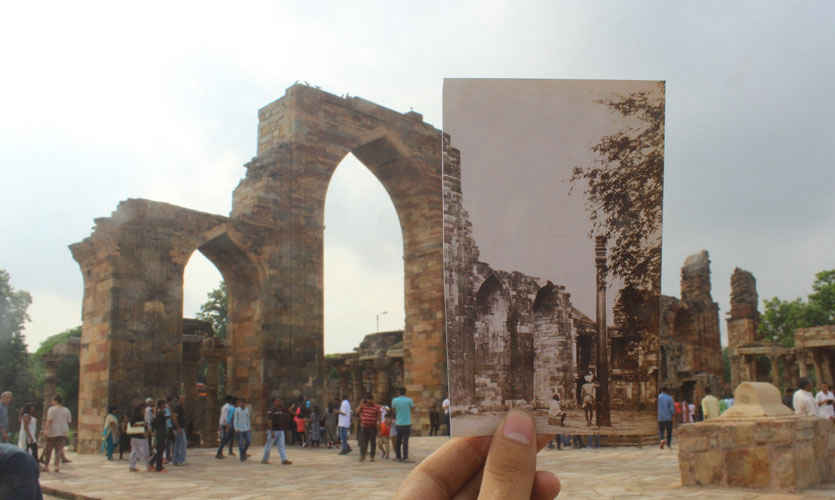 Back in the 1800s, the Qutub Minar was surrounded by arid, dry patches of land full of wild shrubbery as opposed to the seamless green space around it today.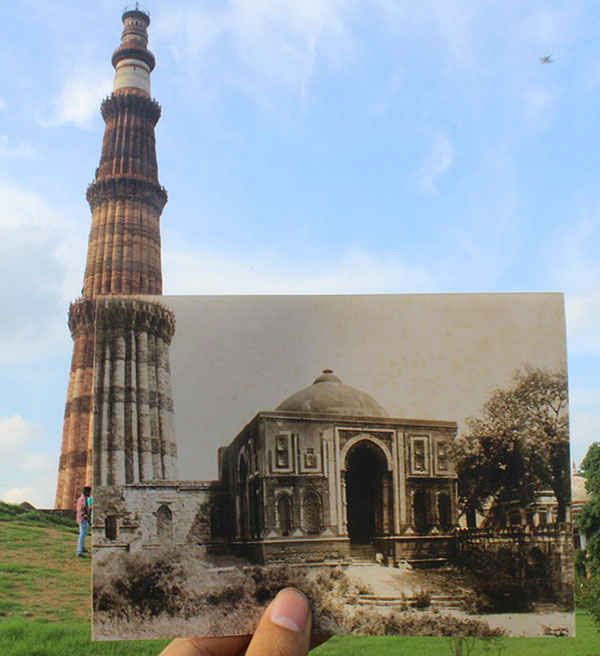 Culture and history is so deeply ingrained in Delhi that travelling through time in this city is a feeling made real whether it's through a street name that has an old lore attached to it or through physical manifestations of the city's architecture that we all love so much!
Here's hoping we see many more such exciting and patriotic projects dedicated to our beloved city!
For Full Body of His Work, Click Here | @yuv.sees