Travel Essentials - The Uncensored Guide to Packing Your Bags For Your Perfect Summer Vacay
Hello summers! We love you, but as the heat soars, we might need to go find solace at the beaches and those hilly balconies! With the temperatures hitting whooping mercury levels, we don't blame you for packing your bags and taking that airbus to your dream holiday destination.
But as you make your quick escape, don't forget these travel essentials to make that sultry holiday click worthy!
Swimwear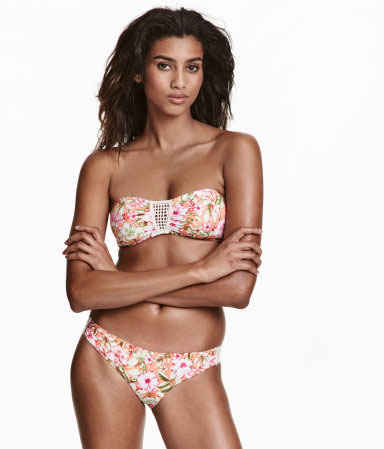 Whether it's the beach or a palatial pool, we're pulling out the big guns! Because really, what's a holiday without some swimwear action? From cutout tankinis to crochet bikinis, we are getting our hands on a couple of them; also, while florals in spring might not be that groundbreaking we still  love 'em! 
Where to Get 'em | All H&M outlets across Delhi NCR 
Organic Body Care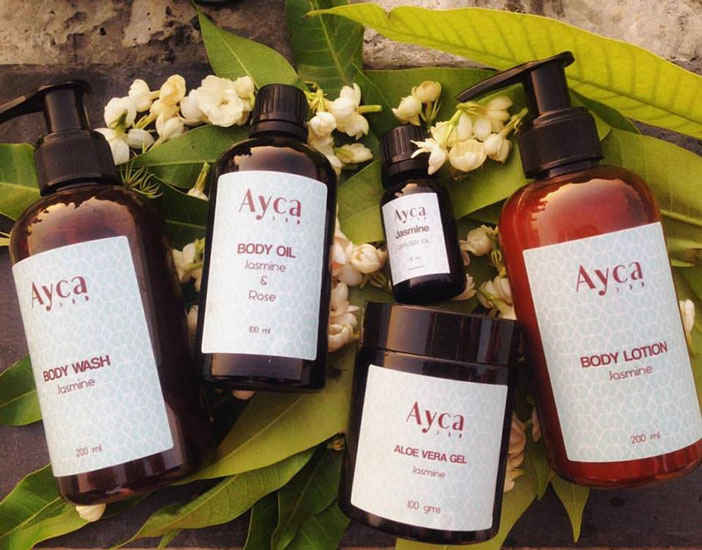 Taking a trip to a heavenly getaway calls for some organic products. Start your journey by being close to nature. Ditch the contouring and go for the natural look. Get that perfect skin with essential oils and gel based natural products. 
Where to Get 'em | Fabindia.com/ & Ayca (https://www.facebook.com/ayca.india/) 
Off-Shoulder Tops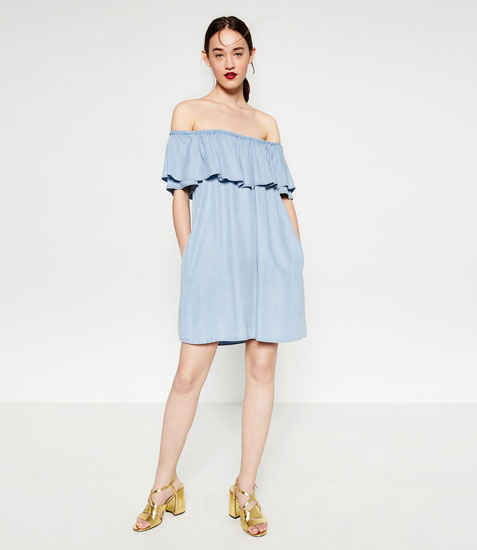 Do we even have to say this? Go get that off-shoulder top. Go wide or go low, it really is your choice. Our personal favourite? This off shoulder denim dress by Zara. Not sure about the off-shoulder leap? Give it the cold shoulder. Making the rounds this season, this huge trend is perfect for everything from beaches to bars. 
Where to Get 'em | FancyPantsTheStore.com & All Zara and Forever 21 outlets across Delhi NCR 
Bags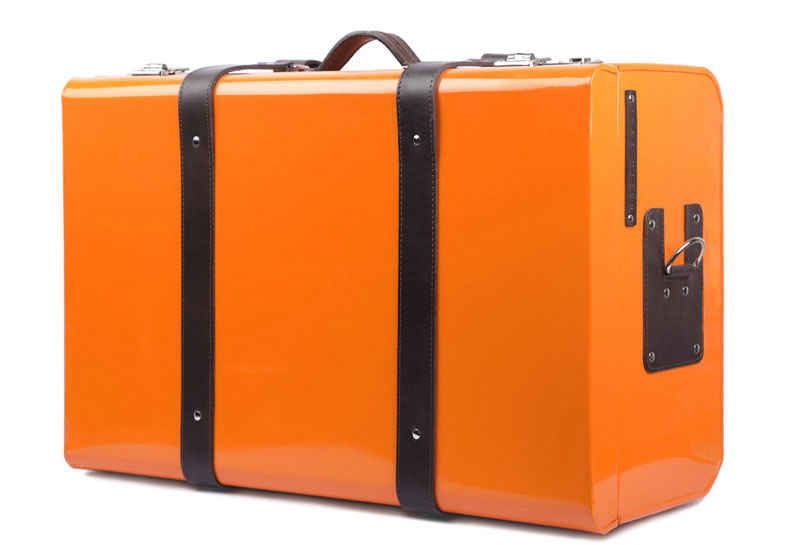 No, we're not doing just leather this season. Let's go all out with a fun ikat or a print tour bag. With jazzy colours and surreal prints, luggage bags are an extension of who you are. Make it appeasing and invest in a fun bag. Plus, they're easy to spot at baggage claim and amp up your airport travel style game.
Where to Get 'em | All Nappa Dori outlets across Delhi NCR
Summer Dresses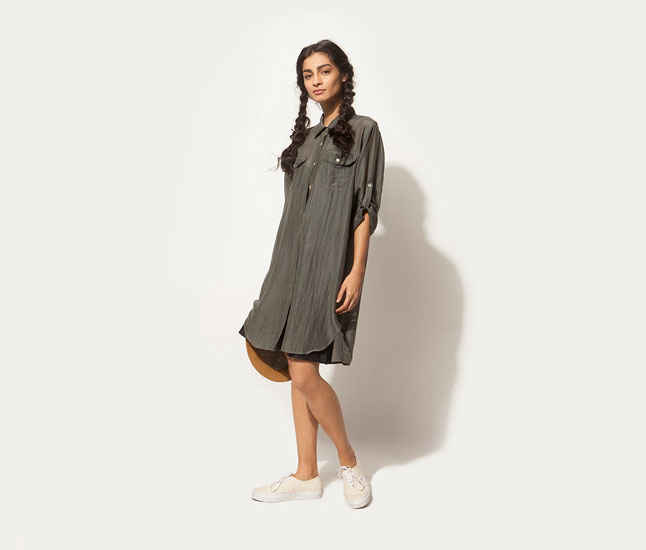 No vacation is complete without a breezy, cotton shirt dress. Button it down or knot it up, it will remain your best friend for those long day to night transitions. If you're a fan of the blooming 80s and the swirling 70s, go in for a summer print dress. It's easy to accessorize and it's super easy to get your hands on one.
Where to Get 'em | ThePotPlant.in, Nicobar.com & PerniasPopUpShop.com 
Shades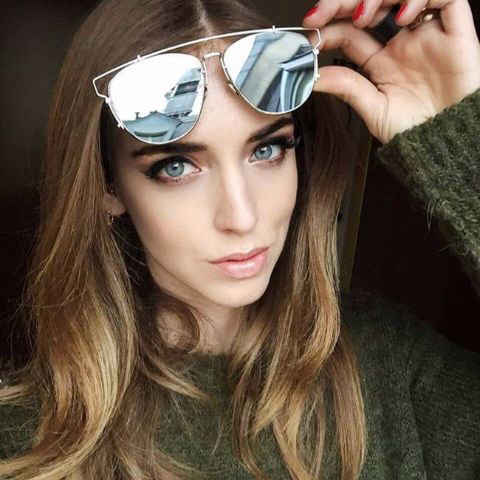 Fresh, fierce, and superbly feminine, you need to have one for each mood! Shades are the perfect accessory to amp up your holiday look as they help you look sassier. From that beach look to lazy lunches, shades are the one all-essential travel pick. 
Where to Get 'em | FancyPantsTheStore.com & PropShop24.com 
Bro Tanks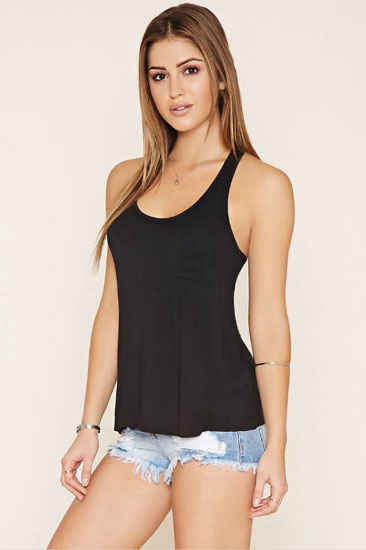 Bralettes and shorts are best complimented with bro tanks. Go for a graphic deep armhole tank top or a basic white tank to keep it casual and chic. The low-cut armhole adds to the loungy, vacation feel and is perfect for a just-out-of-bed look. Keep it basic with distressed denim shorts and flip-flops. 
Where to Get 'em | All Forever 21 outlets across Delhi NCR
The Party Top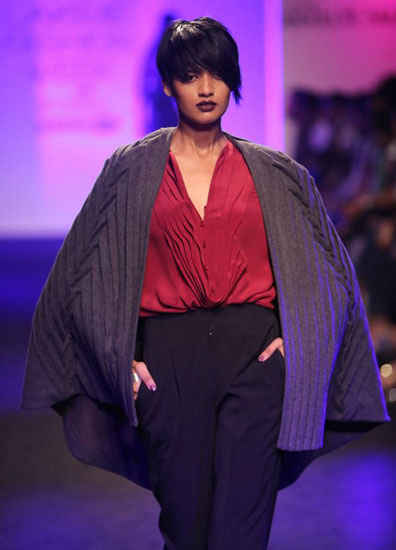 We too are stoked to hit the bars during the cray cray vacay! Ditch the dresses and go the separates way. A statement top and basic trousers or shorts are all you need to get that nightclub look swinging, not to mention it is super comfy. Keep a top or two handy for some evening fun with the ladies!
Where to Get 'em | ThePotPlant.in & Selvedge Shop, Dada Jungi House, Shahpur Jat
Travel Extras
While chilling out on your vacation is all fun and games, planning out what you need to carry is just as important! Quirk up your carry-on with some travel trinkets like sleep masks, neck rolls and passport covers - they all serve a higher purpose - to make you stylish AF! For your pretty travel tales, get your hands on some tropical summer pop stationery and pour it all out!
Where to Get 'em | KultureShop.in, Chumbak.com & ThePotPlant.in
Beach Cover-Up Kaftans
Whites! Invest in white translucent beach cover-ups for the perfect play of light. Compliment your tropical bikini with a minimal beach cover up. We are loving the natural fabrics and hand woven texture by 11:11! Go get yours!
Where to Get 'em | The Grey Garden, A18, Hauz Khas Villlage, & 11-11.in