Town of the Talented | Electronic Musicians Hailing From Delhi You Should Watch Out For
The capital is famed for its superb nightlife, with a slew of clubs, lounges, discos mushrooming around Delhi at an alarming rate. This isn't just because Delhiites are party freaks by nature, but because it has produced some of the best electronic musicians around the country, known even outside India for their sick drops, and ethereal beats which give listeners the ultimate high. 
Here are our favourite electronic musicians from Delhi:
Nucleya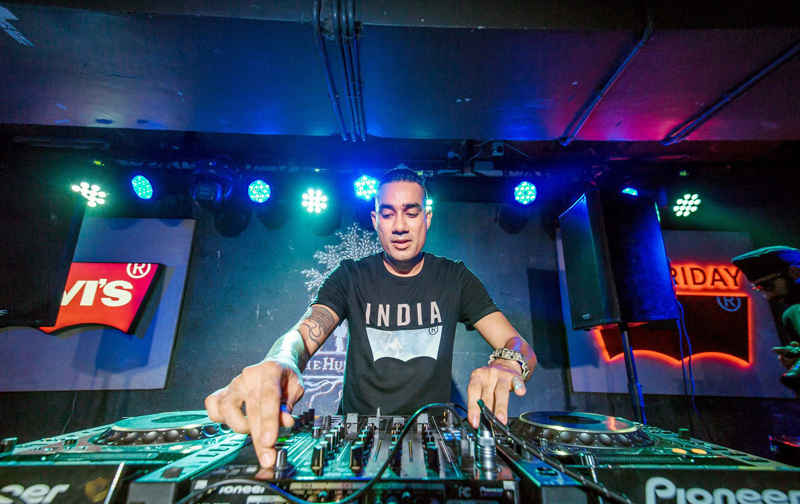 Nucleya is a bass heavy electronic dubstep artist based in Delhi. Nucleya is the solo project of Udyan Sagar who co-founded the Bandish Projekt in the late '90s. Udyan has played numerous music festivals in Delhi and abroad including the Bacardi Nh7 Weekender. His music is absolutely crazy- no other way to put it. The Koocha Monster is best known for his crazy, dubstep & lightning-like tunes that sound like the transformers trying their hand at music (in a good way). He's been featured on season two of the Dewarists with Mou Sultana and Brooklyn Shanti. He's also opened for David Guetta in the Eristoff Invasion fest in 2012 and that was proof that he can make a crowd go absolutely insane.
Know more | https://www.facebook.com/nucleya
Midival Punditz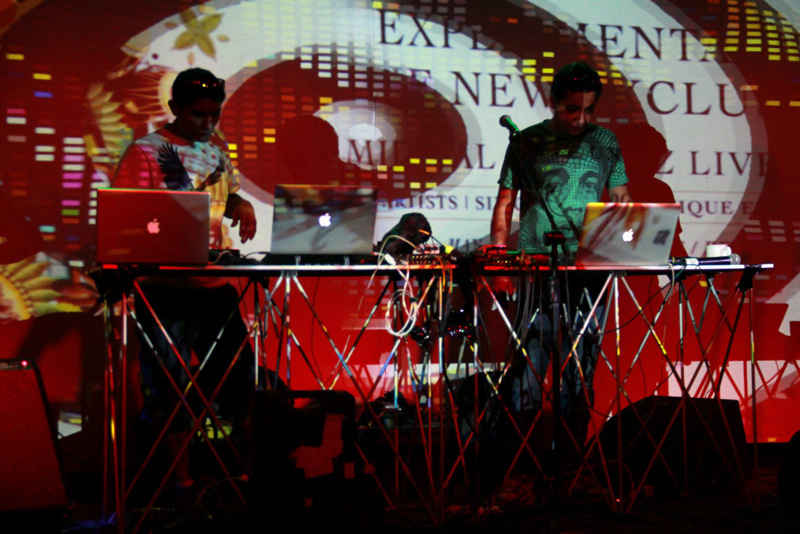 When one thinks of electronic music in India, the first name that comes to mind is that of the Midival Punditz. This dynamic duo consists of two Delhi based musicians- Gaurav Raina and Tapan Raj. Their style revolves mostly around changer, jungle, electronic and north Indian classical music, from which they create the most amazing fusion beats. Having worked with artists like Shankar Ehsaan Loy, Anoushka Shankar, Karsh Kale and Kailash Kher, the Midival Punditz are can easily be touted as India's biggest and most prolific electronica act. The past decade has seen the rise of the electronica scene within India and no single band has had more influence on its growth than the Midival Punditz. They have toured extensively all over the world, gathering fans for their unique brand of electronica. 
Know more | https://www.facebook.com/midivalpunditz/
Dualist Inquiry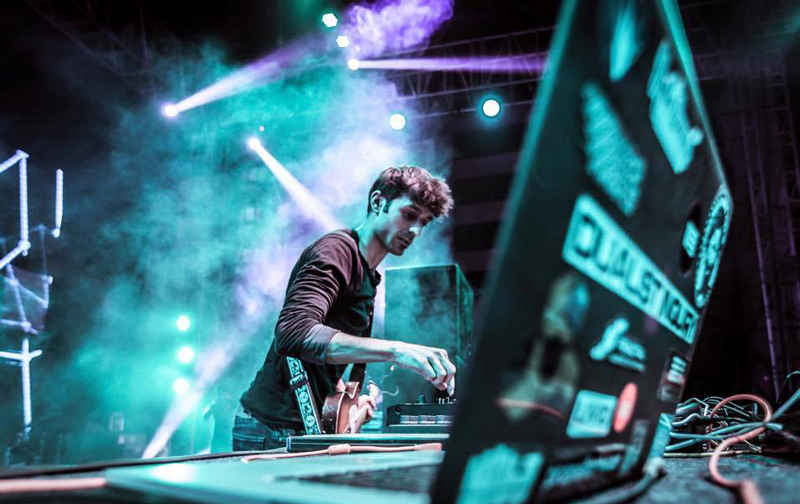 Dualist Inquiry is the brainchild and solo project of Sahej Bakshi. Dualist Inquiry brings another dimension of indie music to electronica which he couples with his guitar riffs & solos whilst playing the DJ console (hence the name 'Dualist Inquiry'). This fact alone speaks of his indisputable talent & ingenuity. Twenty four year old Sahej Bakshi as the composer, guitarist and producer is known to be the strongest in the game in the Indian electronica world; he's also one of the most amiable people you're likely to meet. Following his education at the Thornton School of Music at USC in Los Angeles, this talented young producer sought his beginnings on India's underground nightlife circuit. Dualist Inquiry ever since then has received widespread recognition. His energy while playing live, 100% original sets and how he amazingly manages to juggle between the console and the guitar is what garnered him immense critical acclaim from the likes of Rolling Stone Magazine. He's performed extensively in India and abroad and if you haven't heard his music yet, do not wait any longer to do so!
Know more | https://www.facebook.com/dualistinquiry/
Frame/Frame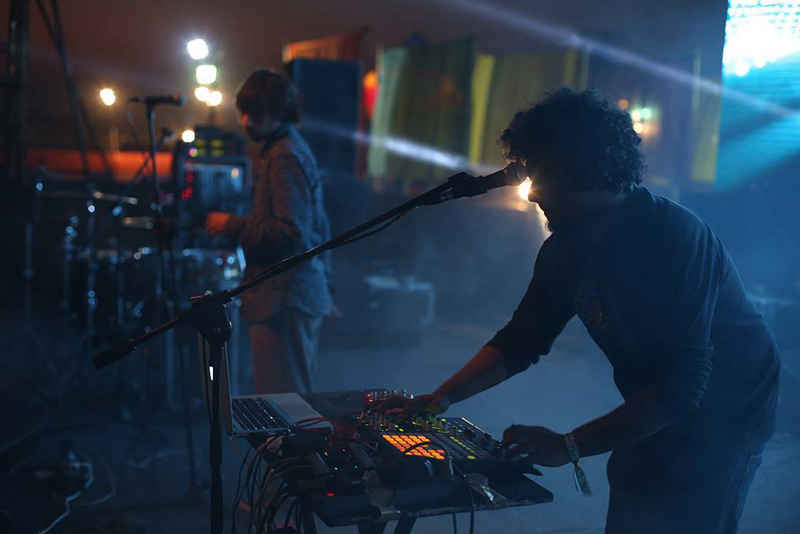 Frame/Frame (pronounced 'Frame by Frame') is the solo project and brainchild of Nikhil Kaul who is a producer from Delhi. He plays an eclectic mix of electronica ranging from synth-driven tech to sample laden post-dubstep and everything in between. It is the large palate of soundscapes and emotions that Frame/Frame exudes in his music which according to us is cutting edge electronica with an organic feel. He's set apart from a lot of new Indian electronic producers primarily due to his organic instrumentation, as well as his brilliant vocals. He releases one off sounds and singles on SoundCloud apart from his published material. The debut EP titled 'Swimmers' received a critically acclaimed overwhelming response, from fans too which led him to be a part of the compilation album 'Subterra' by Dualist Inquiry.
Know more | https://www.facebook.com/framebyframeofficial/
Curtain Blue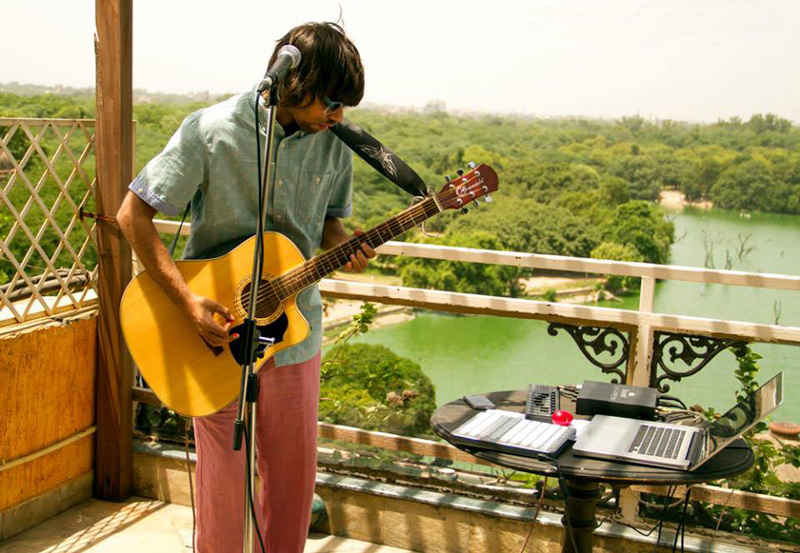 This ingenious solo project belongs to the vocalist of Delhi based band – The Circus.  Abhishek Bhatia is the newest kid on the block with his solo avatar Curtain Blue, but even though he's new, Curtain Blue is well on its way to creating a niche in the world of down temp and bass sensibilities. He took a professional turn to music as part of being a vocalist for 'The Circus' in 2007. Now, with Curtain Blue, he's creating a textural blend of music which carries his own stamp of haunting melodies and a sensibility finely tuned into what Delhi is looking for. Playing live at the launch of the 'Bhane' store in Meharchand Market, Curtain Blue has left his mark on the locals with his enthralling vocals augmented through the use of filters. Watch out for him!
Know more | https://www.facebook.com/Curtain.blue23/