Touted as Asia's Largest Textile Hub (You Heard Right!) Gandhi Nagar Textile Market Demands a Visit
Located in East Delhi, this commercial cum residential area claims to be Asia's largest textile market, with around twelve thousand small and big shops, making a huge turnover each year. All types of cloth material, readymade or otherwise, can be found at this wholesale market. Some claim that the good thing about this place is that any quantity of cloth be it a few metres or a thousand metres can be bought right on the spot.
Fabrics ranging from silk, cotton, and suiting fabrics are all sold here. In doing so, the market provides employment to thousands of people, and a lot of traders from the neighbouring cities come here early morning, buy the goods, and make it back to their city by the afternoon for sale in their local markets. What gives, then?
Unearthing The Unknown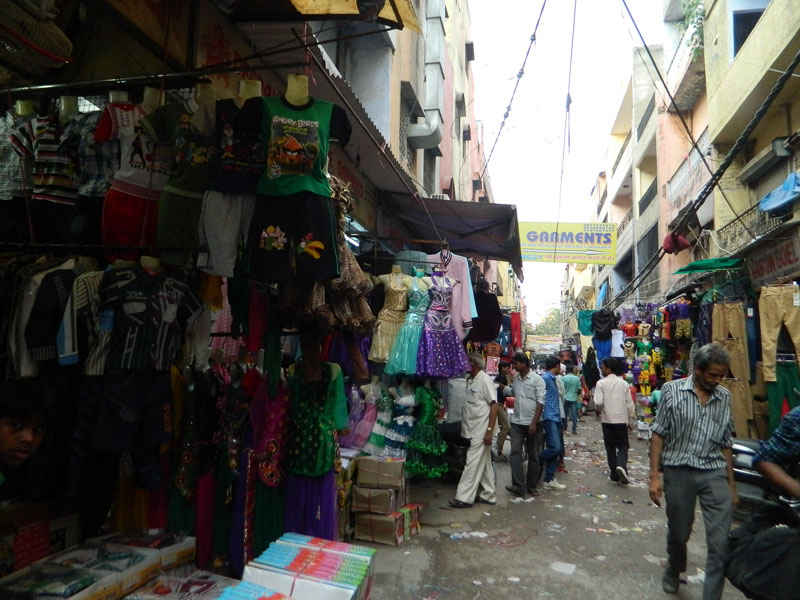 Walking in Asia's largest textile market, a queer stench fills your nostrils. The market is characterized by endless rows of permanent or makeshift shops on either side and there is a narrow lane in between where bullock carts, people, scooters, kachori sellers and sometimes even adventurous drivers in cars jostle about for space. 
Moving around, we paused at a random shop and asked for the price of a shirt. "90 Rupees," he quipped, as we laughed and said, "That's too much", hoping to come off as sarcastic. He quickly handed over another shirt, "36 Rupees" and we stared at him in astonishment. Of course, he revealed that the percentage of polyester to cotton would vary according to the price. 
There were uncountable other shops selling clothes that a majority of people wouldn't even give a second look to. Yet, this is the biggest market, and this what the majority of India wears - not Zara or Shopper's Stop. To make any real change in the society, it is important to stay connected to the root, and this is the root.
Debunking the Myth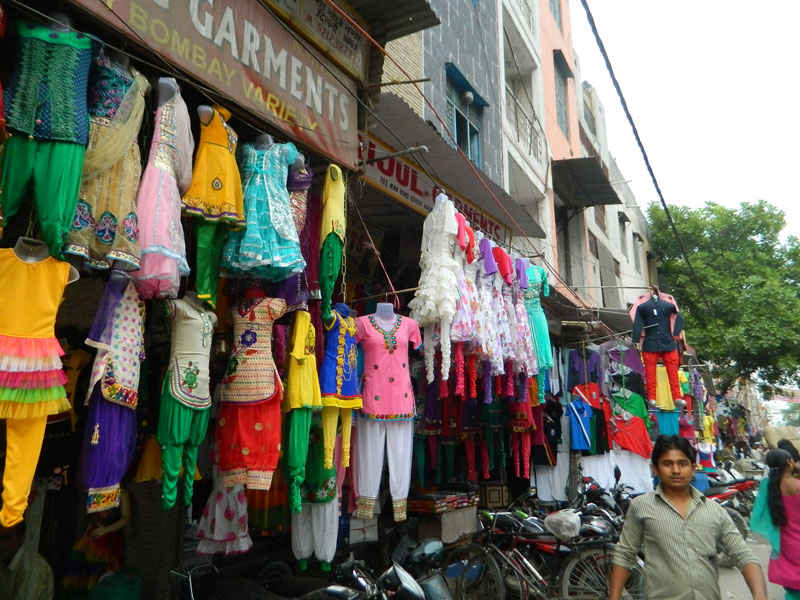 On walking past a man collecting torn currency notes, we decided to ask around what exactly are the problems that this market is facing. Most shopkeepers here agree that their work just gets by. During the rainy season, water comes up to your knees and in fact the garbage comes out of the drains, as the sewage system is completely defunct. "Had it been raining today", they said, "you wouldn't have been able to come". 
Here is a distribution market which provides livelihood to hundreds of thousands of people, and is home to innumerable shops and yet almost no infrastructure has been provided by the government. Actually, infrastructure here would be a very fancy word, as even basic amenities of drinking water and hygienic bathrooms are missing. Leaders, who are in charge of the area, come three or four times before the election, make a few false promises and leave. It's time to debunk the myth- this cannot be Asia's largest textile market. 
The Flipside
Then there is also the issue how most of the trade which takes place here is off the table. Most traders don't really believe in the tax system, and hereby, the entire economy is caught between a vicious cycle of ill-development.
Here's to hoping for a better future for this wholesale market. Visit it on a dry day!