All these seasonally changing trends and price tags shooting through the roof in those mall waali shops we love - shopping can be such an expensive hobby! To be fashionably on point or to save those bucks, what an unfortunately difficult position that is to be in. Luckily, we found some places that wouldn't pinch your wallets so much but will surely make your wardrobes smile!
We've got a list of all the places in Delhi where you can get the best deals and the nicest of clothing! Have a read and check out these amazing haunts:
1. Pret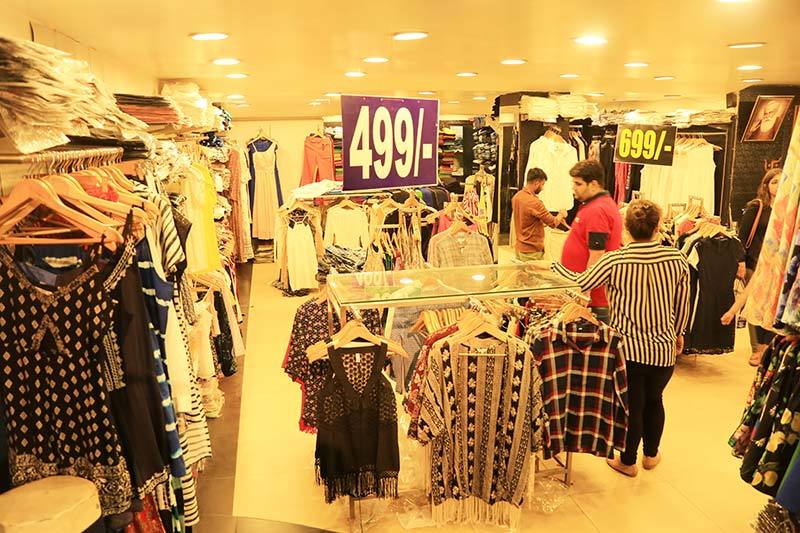 Picking our way through the knock-off laden alleyways of M Block Market, GK I, we stumbled upon a store that held the clothes of our dreams AND at prices we can only dream of too! Driven by the need to shop and investigate further, we found out that almost all their clothes hail from Bangkok a.k.a the haven of apparel and we knew right then we'd found our go-to place.
From pin striped palazzos to crochet tops, midi skirts and summer dresses, these guys have it all and for bare minimum prices too. Everything at their store is at 50% off perpetually which is AWESOME!
Where | Pret - M 21, Lower Ground Floor, M Block Market, GK I
Timings | 11 AM - 8 PM
Call Them | +91 9899 584 383
2. 2 Funky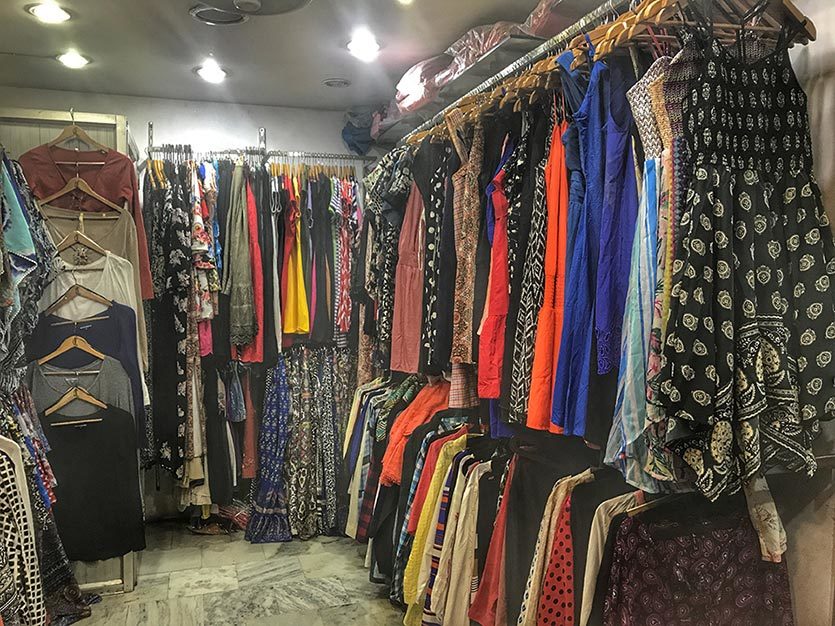 Do you remember the last time you sooo wanted to buy that Forever 21 jumpsuit or that Vero Moda dress or that tee from ONLY but then after checking its price tag and looking inside your wallet, how with a heavy heart you had to keep it back and walk away? 2 Funky on Bunglow Road in Kamla Nagar is the place that you have to go check out for such amazing clothing at throwaway prices!
They've got a collection inspired by Forever 21 like their crochet detailed top, printed flare dresses, flower print playsuits and regular checked casual shirts and not just that, we found round neck and v-neck t-shirts; there were also bell sleeved, off shouldered and embroidered tops, flowy flower and aztec print and shimmer dresses, trendy palazzos, shrugs and really cool shorts!
Where | 2 Funky - 7 UB, Jawahar Nagar, Bunglow Road, Kamla Nagar
Timings | 11 AM - 8 PM
Call Them | +91 11 4153 0252
3. Delhi 2 London
Right opposite the amazing 2 Funky, Delhi 2 London is also a sweet haven for all the ladies looking for chic college wear! From funky shorts to summer dresses, this store is every girl's paradise. The best bit - everything here is under 400 bucks! So even if you like the most beautiful thing ever which looks like it'll cost a bomb, don't worry guys, it's only going to be for max Rs 400! Head on over to this hidden gem in Kamla Nagar right away!
Where | Opposite 10 UB, Jawahar Nagar, Bunglow Road, Kamla Nagar
Timings | 11 AM - 9 PM
Call Them | +91 9810 449 439
Check Out Their FB Page | https://www.facebook.com/D2LFASHION/
4. Himachal Bhawan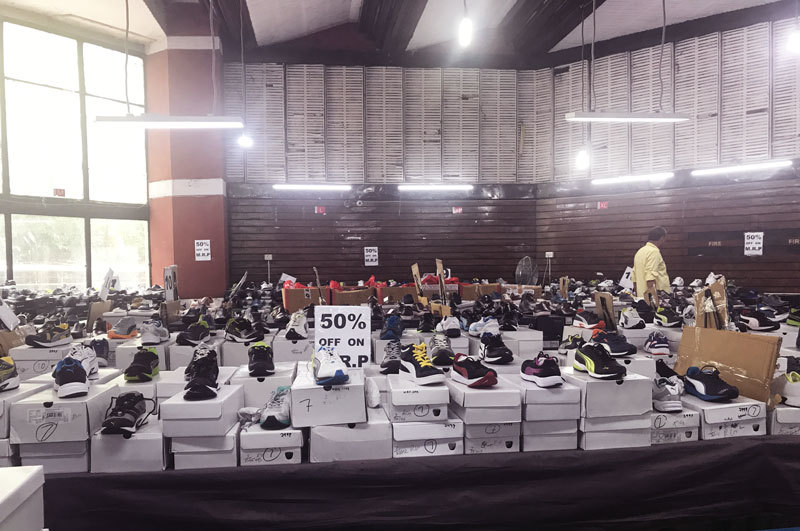 Mandi House has always been popular for its auditoriums and theatres, but you'd be surprised to know that it also houses a shopping paradise called the Himachal Bhawan. Yass, Himachal Bhawan is no less than a haven for shopaholics like us 'cause not do they just have an insane number of brands like Adidas, Skechers, Asics, Levi's, Lee, Jack And Jones, Tommy Hilfiger, Color Plus and SuperDry and loads more, but they're all available at dirt cheap prices.
We're not kidding, they always have upto 50, 60 and even 70% discounts on all their brands and we love them!
Where | Himachal Bhawan - 27, Sikandra Road, Mandi House
Call Them | +91 7888 893 947
Check Out Their FB Page | https://www.facebook.com/Himachal-Bhawan-SALE-229443464465953
5. Brand Factory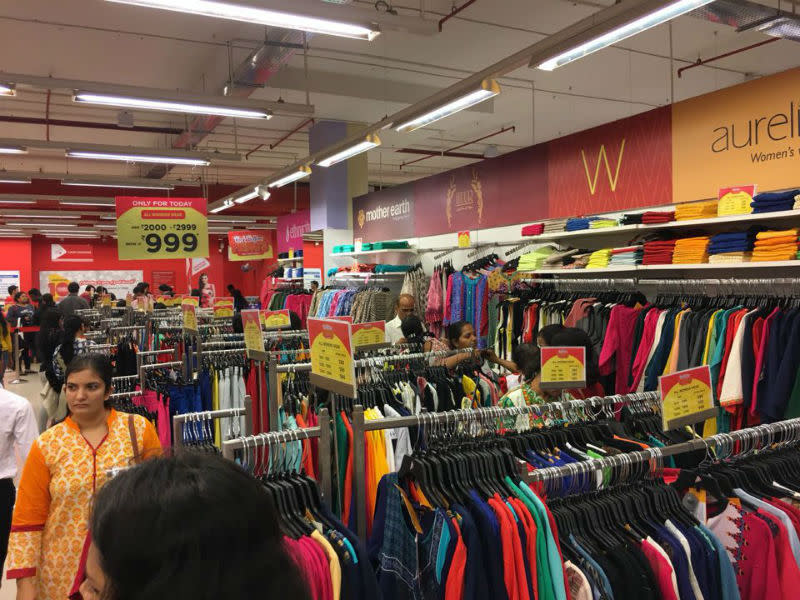 Another great find of ours is this super cool outlet called Brand Factory which has stores in Ghaziabad, Rohini and Raja Garden. These guys have ongoing sales throughout the year, and they currently have a sale festival wherein you can exchange your old clothes for new one at dirt cheap prices. Crazy, isn't it?
Where | Brand Factory - Ghaziabad, Rohini & Raja Garden
Call Them | +91 11 4902 8991
Check Out Their FB Page | https://www.facebook.com/brandfactoryofficial/
So girls, head on over and get shopping 'cause it's time to funk up your wardrobe now!