Blogging is constantly transforming and evolving and vlogging is a fresh and engaging facet of it that's pretty much taken Delhi by storm. There are a plethora of Delhi-based fashion and beauty vloggers that are making their mark with various tutorials, beauty tips, look books or simply giving us a glimpse into their day-to-day routines! Read on as we list the top 7 vloggers in town for you to follow:  
1. Komal Khulbe | The Delhi Fashion Blogger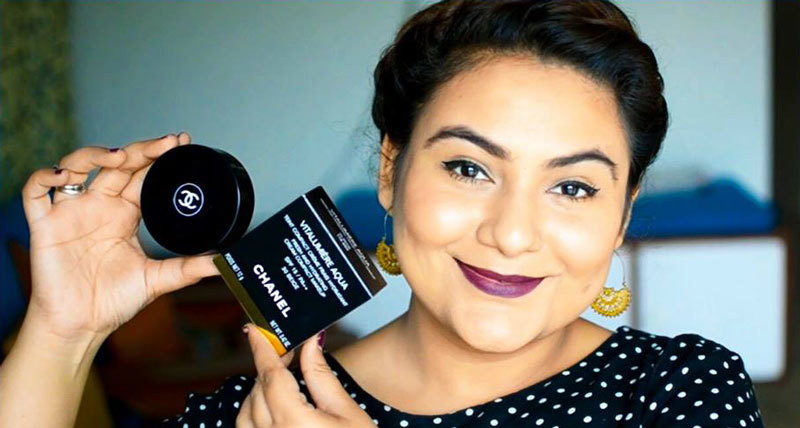 Komal Khulbe is like a breath of fresh air when it comes to vlogs on beauty and fashion as she keeps things quite simple with her tutorials! Komal covers topics ranging from glowing makeup, interesting product reviews, fashion hauls, a day in her life, Q&As and giveaways to empowering talks on body shaming, building confidence, feminism and of course, occasionally expressing her love for music and food. She has over 28,400 subscribers on YouTube and 3.3M views (woah!) and counting! Go subscribe y'all.
Here's Her YouTube Page | https://www.youtube.com/user/DELHIFASHIONBLOGGER
2. Shreya Jain | SjLovesJewelry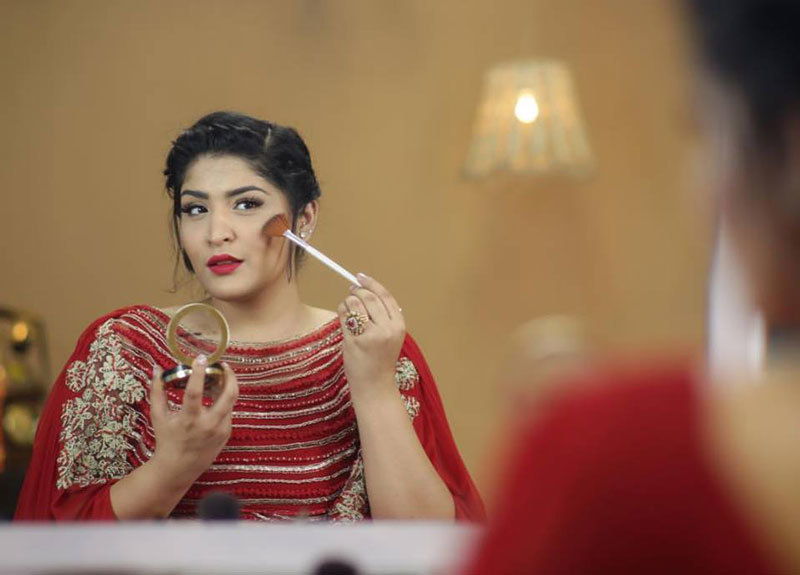 Shreya's posts are amongst the most vibrant videos that you'll come across! Engaging and interactive, this Delhi-based vlogger has over 43,200 subscribers on YouTube and 7.9M views so far. She often posts makeup tutorials and reviews, hairstyles & haircare tips, simple DIY ideas and celebrity-inspired lookbooks. As for the name, she launched her channel to share her love for jewellery, but quickly shifted to fashion and beauty and is superb at it! For all those looking to lose some weight, don't miss out on her 'How I lost 20 kgs and 12 inches- THE REAL WAY!' post. 
Here's Her YouTube Page | https://www.youtube.com/user/sjlovesjewelry
3. Komal Narang | My Happinesz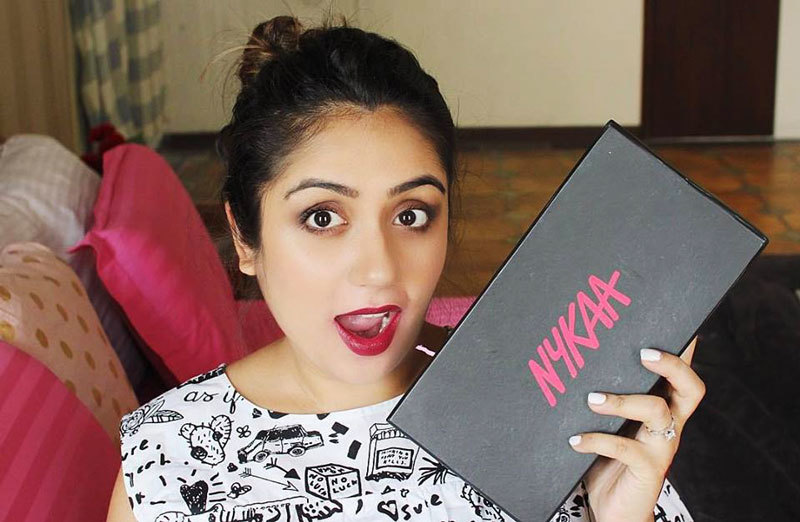 Komal is a full-time YouTuber and a passionate beauty and fashion vlogger. Her videos are infused with intelligent makeup techniques and light hearted humour that keeps you engaged. Komal describes her decision of becoming a beauty and fashion vlogger as her way of adding spice to the lives of busy women who forget to tend to themselves while taking care of everything around them and we support her 100%! She has over 15,800 subscribers and over 1.3M views - whew!
Here's Her YouTube Page | https://www.youtube.com/user/MyHappinesz
4. Sejal Kumar | The Clothing Edit
A relatively new addition to the list of fashion vloggers in Delhi, Sejal is a quirky combo of cuteness and brilliance! Her tutorials are easy to follow and incorporate, and she's your go-to girl if looking for some noveau chic in your wardrobe. Her styles are chock-full of bohemian as well as chic choices and she covers topics like how to dress for your body type, shopping hauls, basic must haves and a lot more. She has over 3,800 subscribers and over 194K YouTube views till date - go check her out!
Here's Her YouTube Page | https://www.youtube.com/user/sejalkumar7
5. Aishwarya Kaushal | Glamour Ignited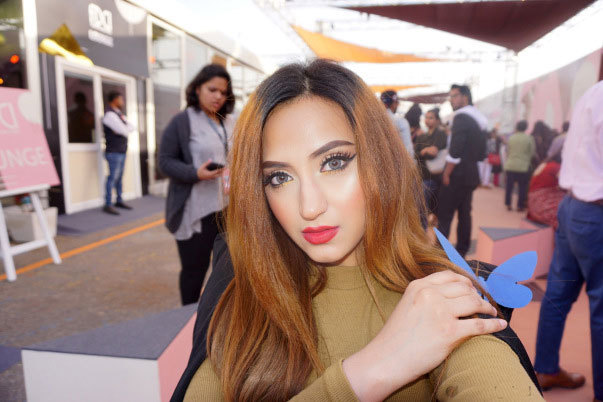 Makeup tutorials, product reviews, latest fashion picks and pretty much everything a girl loves, Aishwarya happily covers it all! A connoisseur of hair and skin care products, her pointers for a spotless makeover are no less than that of a professional. Aishwarya's enchanting hauls are a fad amongst her followers. Sharing her passion for fashion, she has over 3,800 subscribers with over 174K views and her videos are an absolute delight!
Here's Her YouTube Page | https://www.youtube.com/channel/UCwuA3ZQBPSNLLuHJIQSqtRA
6. Kritika Khurana | That Boho Girl

Kritika Khurana is a frontrunner when it comes to makeup, fashion and especially when it comes to everyday and travel looks! Her channel is a mix of makeup & hair tutorials, fashion & style tips and shopping dos and don'ts. Kritika is your go-to girl for all fashion & beauty tips and one thing's for sure, you can't peel your eyes away from this stylish blogger! She has over 44,000 subscribers with 1334K views and counting. 
Here's Her YouTube Page | https://www.youtube.com/channel/UCozheH90vpNCOU15VgUgvog/about
7. Shruti Arjun Anand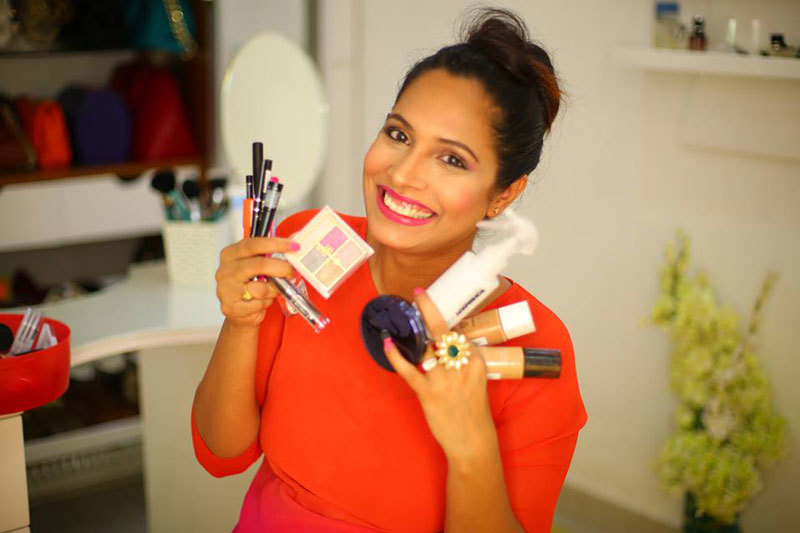 Makeup makes you look and feel good, confident and happy. "The power is in your hands, you just have to learn how to use it" - Shruti couldn't have summed it up more aptly! It's her life's mission to show people that a few basic beauty skills can truly change your outlook for the better. Her beauty page leans towards bargain beauty products, the point being that you don't have to spend a bundle to look good, but she covers high-end cosmetic brands too! From festive looks, DIYs, tips & tricks on how to deal with societal pressures, she runs the gamut. She has over 250,000 subscribers and over 140M views (no really!) - go ahead and subscribe now!
Here's Her YouTube Page | https://www.youtube.com/user/shrutiarjunanand/
Forever having trouble achieving the perfect winged eyeliner or can't for the life of you figure out how to contour? Just follow these vlogger hotshots and you're good to go!