Top 5 Makoba Specials To Gift Your Loved Ones This Christmas
Makoba, the utterly cherished multi-brand luxury pen store is certainly every stationery lover's dream, and why not for it's amazing and stunning! Easy to spot, it's located right down the road from M Block Market and houses over 30 premium brands with a gapingly wide price range of Rs 500 - 5 Lakhs.
This December, they've come up with their own unique range of Christmas and NY gifts and we're absolutely loving it! These gifts could include items like Cross Journals, beautiful Notebooks and Diaries, Fisher Infinium Space Pens,Calligraphy Sets, Mukul Goyal products, Davidoff Belts and oh, so much more.
To make your life easier, we're chalking down the top 5 specials from Makoba to gift your special ones this Christmas! They're sure to add energy and colors to your festive spirit! Read on to sort your shopping-list.
1. Cross Pen And Watch Set
Pen + Wrist Watch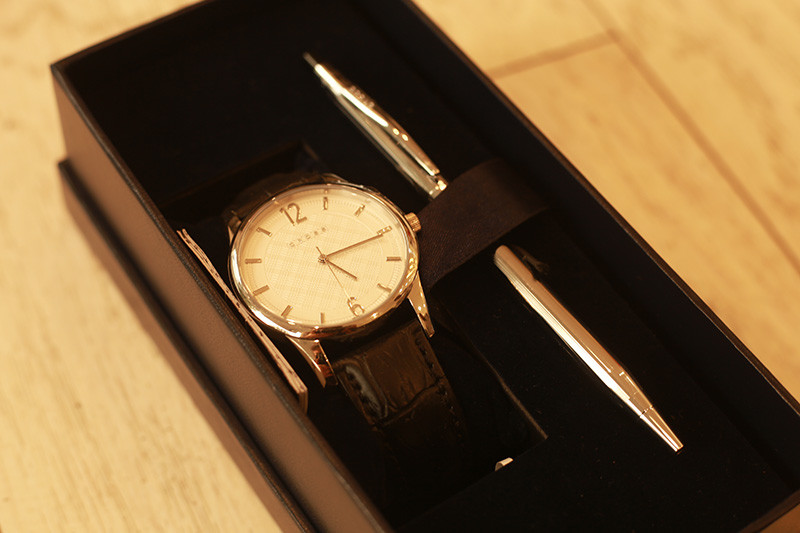 The Cross brand was founded by jewellery makers and artisans of functional luxury and their pens are high on the utility value, embracing facets of both tradition and evolution. Reflecting refined taste and a drive for perfection, go for their pen and leather wrist watch set to show someone you care (a lot!).
Price | Rs 6,695
Pen + Table Clock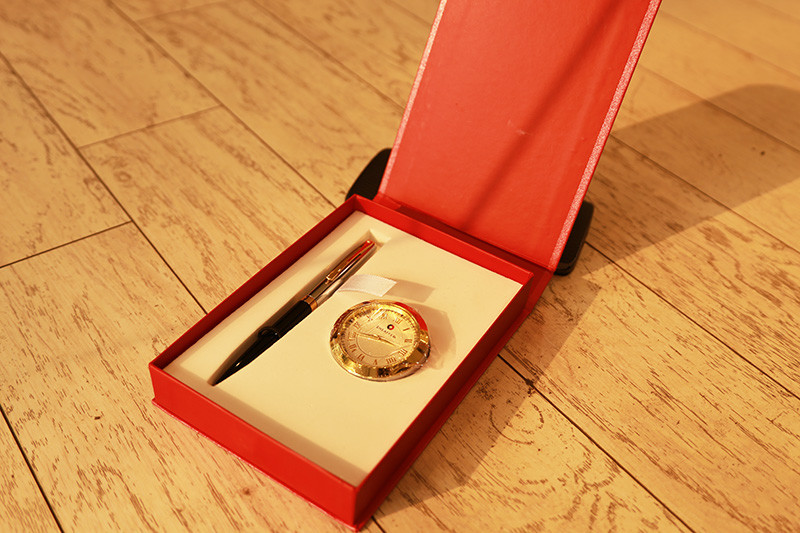 With a century-old legacy, even Sheaffer's more affordable pens are a class apart and make for thoughtful gifts, as their tagline says - "The gift that matters." An elegant off-white and gold-toned table clock completes this pretty-as-a-button set.
Price | Rs 2,300
2. Diaries & Leather Journals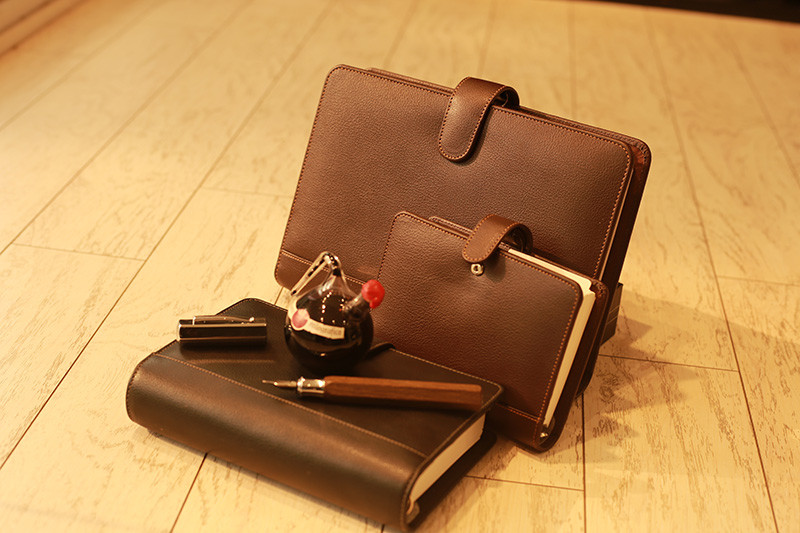 They bring to you 2017 Diaries and Planners, which have been designed to help you plan for the year ahead. Their collection has an array of great brands, stunning new designs, elegant textures and affordable prices. For the perfect business gift, promotion, they can personalize your pick of their diary range with your company name, logo etc all generating valuable brand awareness! (wow!)
Price | Rs 1,295 Onwards
3. Faber Castell Ball Pen 
Featuring a grip section with fine rings and a subtly curved form, this pen comes in varied forms and is absolutely fascinating! The pen exhibits effortless elegance and the piano lacquers have high-gloss chrome-plated metal parts. The barrel is pleasing to the eye and showcases amazing colour versatility in design!
Price | Rs 1,990
4. Card Holders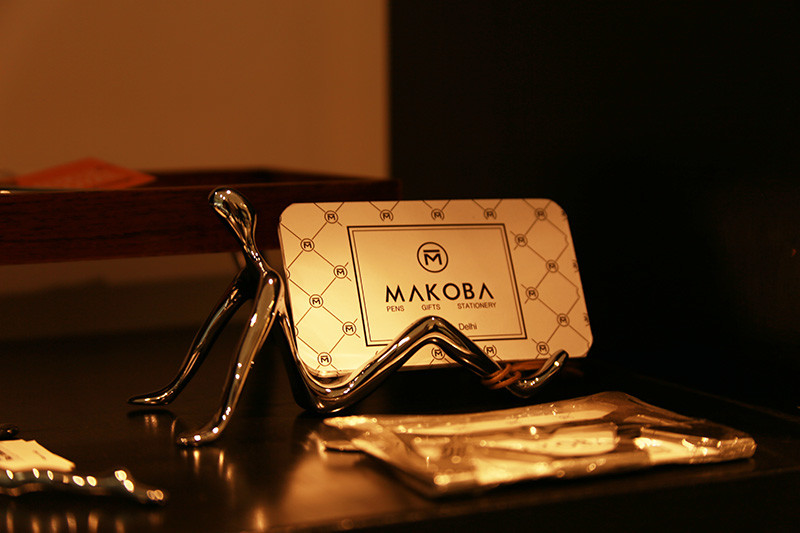 Their utterly classy and sophisticated holders are best designed to help you place your business cards, important papers and notes in a lovely fashion! You wouldn't want to take your eyes off the gorgeous holders!
Price | Rs 1,615
5. Rubinato Quill Pen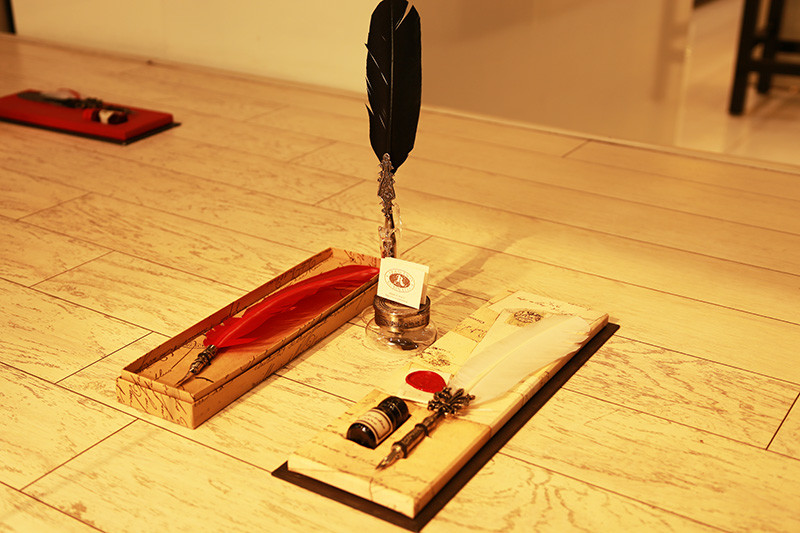 Reminiscent of 19th century Europe when rudimentary quills were used to express the written word, the Quill Pens by Francesco Rubinato are a true-blue vintage delight with their bright feathers and Italian sculpture stands.
Price | Rs 2,500 Onwards
So hold your shopping bag right and browse through their amazing offerings and gift them to your loved ones this Christmas, let them mark the onset of 2017 with the beautiful stationery products from Makoba (because why not!). 
Timings | Monday - Sunday 10:30 AM - 8:30 PM
Location | M-24, Greater Kailash 1, Hansraj Gupta Marg, Main Road
Here's Their Website | http://www.makoba.com/