Live & Die By Fashion Weeks? We've Culled Out The Top 10 Fashion Schools In Delhi For You
With scores of Delhi girls wanting to be all dressy and look unique and fashionable all the times, the scope for fashion designers has expanded exponentially! Fun, fierce and fast paced, the fashion industry attracts hundreds of students each year. Short designing courses have become the next big thing for people with limited time and lots of interest. All you need is the urge to learn, and have a creative eye. So for all the fashion lovers out there, it's time to pursue a professional course and polish your style skills. So just to make things easy for y'all, we've mapped out a list of the top 10 fashion institutes in all of Delhi! Read on.
1. NIFT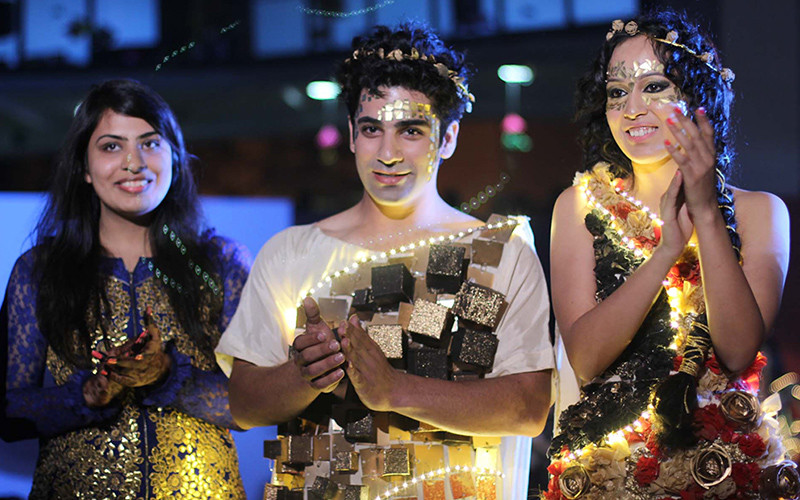 The National Institute of Fashion Technology is rated as the best institute for fashion in India. It's located in 15 different cities of india, the one in Delhi being the most famous! Established in 1986, it marked a tremendous turning point in the history of the Indian fashion industry. It was well recognized by the Government of India, and has maintained its top ranking for all these years. Admission in this institute is through an entrance exam. The esteemed alumni of NIFT includes the top designers of today, including the likes of Sabyasachi Mukherjee, Prabal Gurung, Rajesh Pratap, Manish Arora, Ritu Beri, Ashish Soni and JJ Valaya. Wow!
Location | Hauz Khas, Opposite Gulmohar Park
Check Out Their Website | http://nift.ac.in
2. Pearl Academy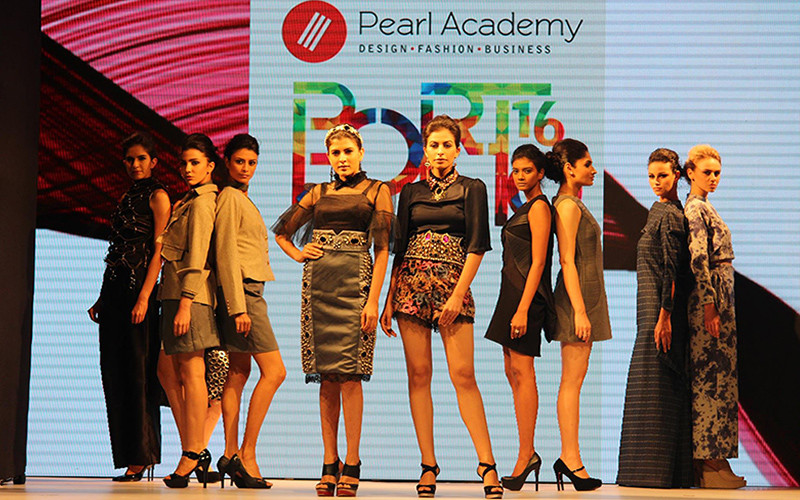 Pearl Academy has completed 20 years of empowering creative heads, and is now globally renowned as a top institute of higher learning when it comes to all things fashion. It has a lot of courses to offer - from undergraduation to post-graduation in fashion. Offering good infrastructure and a spacious campus, it also boasts of a stellar faculty. Pearl Academy is a pioneer in the Indian market, combining hybrid blended learning and real time lectures in a structured manner. This one will take you to great fashion heights, budding designers!
Location | A 21/13, CH Girdhari Lal Marg, Naraina Industrial Area, Phase 2, Naraina 
Check Out Their Website | http://pearlacademy.com
3. JD Institute Of Fashion Technology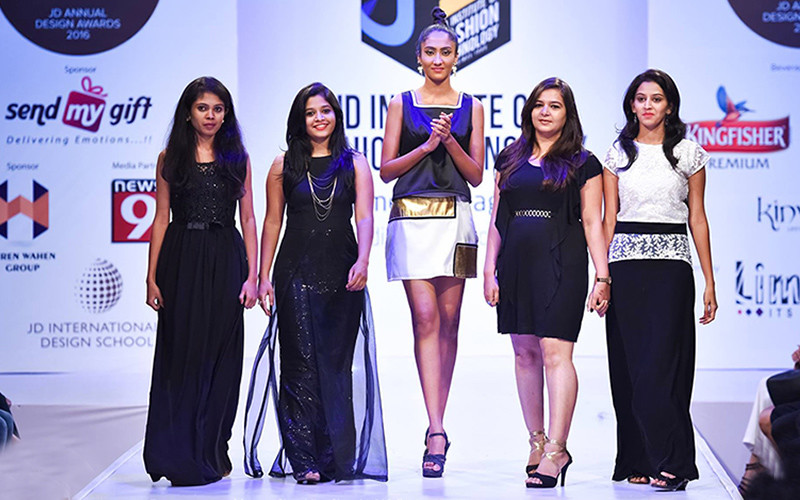 If you're short on time and looking for a diploma in fashion designing, this institute is to be considered without a second thought! This fashion designing institute holds a number 10 ranking in the field of fashion technology. It is the educational division of JD Educational Trust, with learning centres spread across India, with the Delhi one being the most prominent. With a history of more than 25 years, the institute enjoys a great reputation. The school boasts of an acclaimed list of alumni – Rocky S, Shane & Falguni, Gaurav Chabra, Urvashi Kaur and Niket Mishra, to name just a choice few!
Location | 39, Daryacha Building, Hauz Khas Village
Check Out Their Website | https://www.jdinstitute.com
4. South Delhi Polytechnic For Women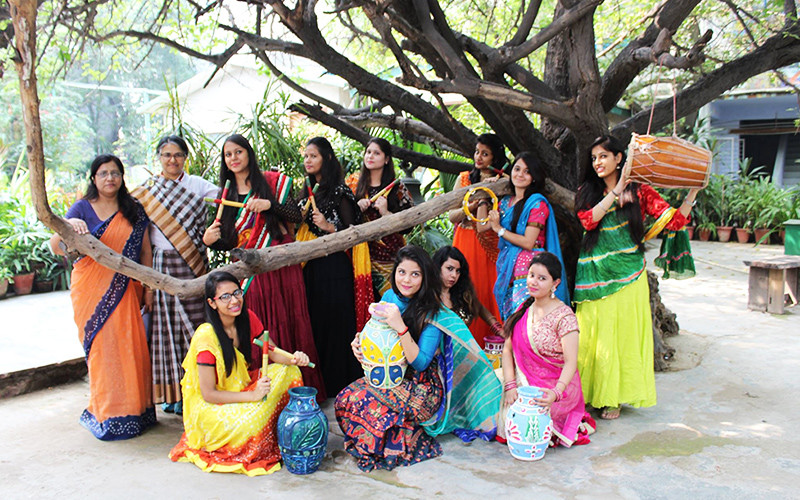 This government-run college deserves credit for being the first to start this course in the city, and their programme modules cover everything from conceptualization to execution. The course contents channelize creativity to meet regional and global fashion trend demands. Their internships offer genuine industrial exposure and exciting opportunities to showcase each individual's creativity to the industry. Come take a look around!
Location | Behind Lady Shri Ram College, Lajpat Nagar IV
Check Out Their Website | http://www.southdelhipolytechnic.edu.in
5. Raffles Institute Of Design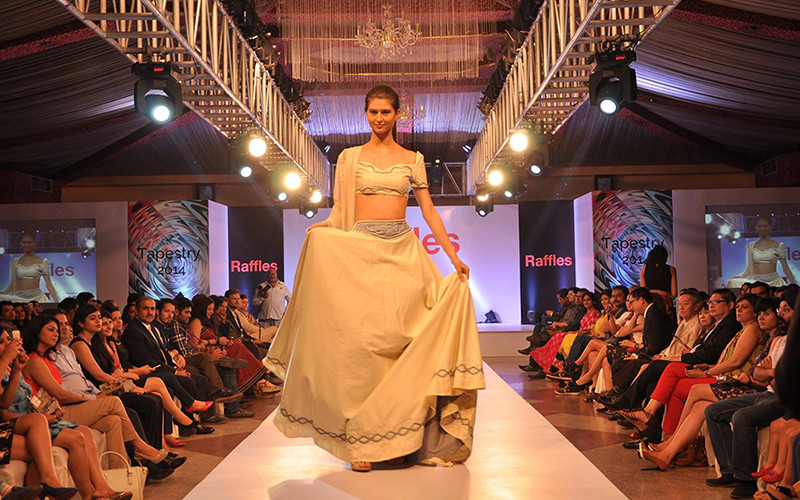 Raffles Institute of Design provides an excellent opportunity to develop your creative skills in the various fields of fashion. It can be the gateway to the greatest journey of every student's creative professional life! The college promises a transformational experience for those who come here. They encourage each student to find what they love to do, be the best they can be, get involved, and make a mark in their respective industries. It sounds just perfect!
Location | 9 B, Rajendra Park, OPP. Hotel Jaypee Siddharth, Pusa Road 
Check Out Their Website | http://www.raffles.edu.au
6. Desizn Circle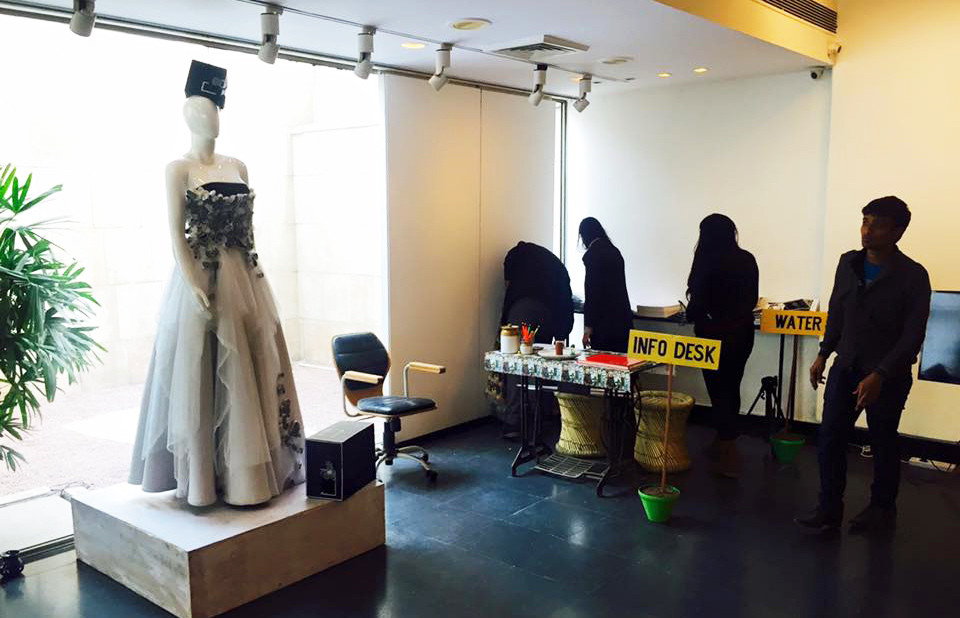 Bringing out the hidden designers in youngsters, Desizn Circle is a one-of-a-kind institute where all creative dreams come true! At Desizn Circle, teachers play a big role in boosting the morale and confidence of students. By hosting one-on-one interactions with students on a regular basis, they make sure to keep a tab on individual creative growth. Plus, they also host frequent exams and mock entrance tests, so that your performance consistently improves. Also, it's in HKV - the trendiest hub in town, so that's another plus!
Location | 34, 35 Hauz Khas Village
Check Out Their Website | https://desizncircle.com
7. WLCI College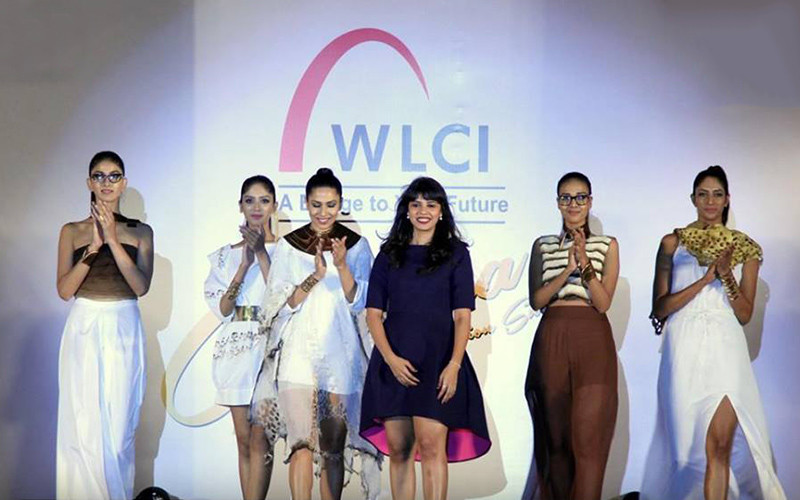 WLCI Fashion School is one of the leading fashion schools of India. It's also one of the most underrated ones here in Delhi. Over two decades, they have produced over 2,500 designers and merchandisers, many of whom are leading names in their respective industries. The fashion school works with all the leading fashion designers, buying houses, export houses, garment     manufacturing companies not only to keep the curriculum updated, but also to provide internship               
opportunities to its students!
Location | 160B, Western Avenue, Sainik Farms  
Check Out Their Website | http://www.wlci.in/?AspxAutoDetectCookieSupport=1
8. Apeejay Institute Of Design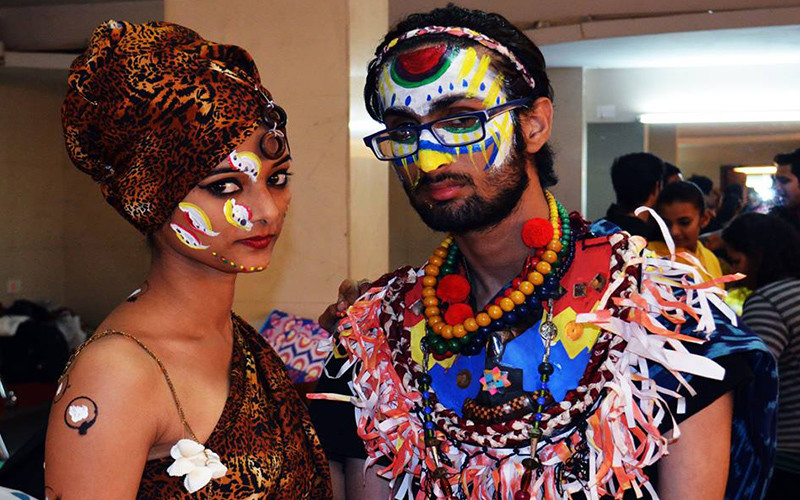 Ranked amongst the top 5 institutes of design in the country, the institute's curriculum for their Fashion Design course is structured in a way to allow students to learn quickly in an open environment, which is a must for the urban, professional designer. The widespread campus provides its students with advanced teaching facilities, making it the ideal place to learn the nuances of fashion and design. Go check 'em out! 
Location | 54, Mehrauli-Badarpur Road, Tughlakabad Institutional Area
Check Out Their Website | http://www.apeejay.edu/aid/
9. Mod'Art International Delhi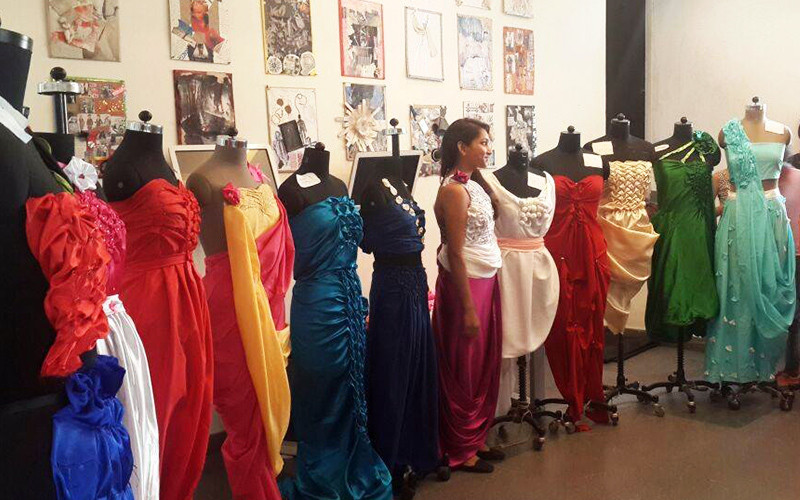 Mod'Art India is the sister concern of Mod'Art Paris, a premium Parisian fashion school! Since it is affiliated to this reputed fashion school, Mod'Art tops the list if you want a taste of international exposure, offering a specialized teaching programme which caters to both Indian and international markets; where a student can opt for training in either design or management in the field of fashion. Woah!
Location | E 11A, Above Croma Store, Near Kailash Colony Metro Station, East of Kailash
Check Out Their Website | http://modartdelhi.com
10. Indian Institute Of Art & Design (IIAD)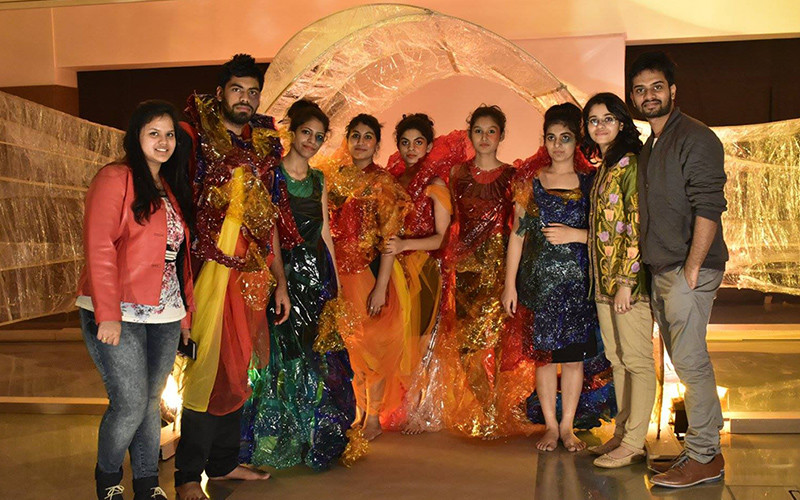 IIAD, in collaboration with Kingston University, London, offers a creative, studio-based education through its three rigorous Bachelor degree programmes in fashion design. Located in New Delhi, the aim of the Institute is to give the students ample, sound practical experience. The goal is to groom design professionals with unique aesthetic sensibilities to suit the dynamism and competitive standards of the global fashion industry.
Location | B-26, Okhla Phase I
Check Out Their Website | http://www.iiad.edu.in
So there you go - all you budding fashionistas should check out these great learning institutions for fashion in Delhi!