Delhi
8 Best Stores In Delhi To Score Exquisite, Stylish And Trendy Home Decor Items From!
Disclaimer: Bearing in mind the current health crisis befalling the city and the world at large, we're tweaking our content policy and recommendations. Stay positive, keep hygiene levels up and don't fall prey to panic and misinformation.
Your house becomes a home only when it reflects your personality. Every little tit-bit in your house helps you make it a home. It's not easy to find the perfect lamp-shade to match your curtains or to find the best wallpaper to compliment your new sofa. We, here at So Delhi, are here to help you find the stores that best suit your mood and persona. Mix and match stores and products to create your dream home!
1. Good Earth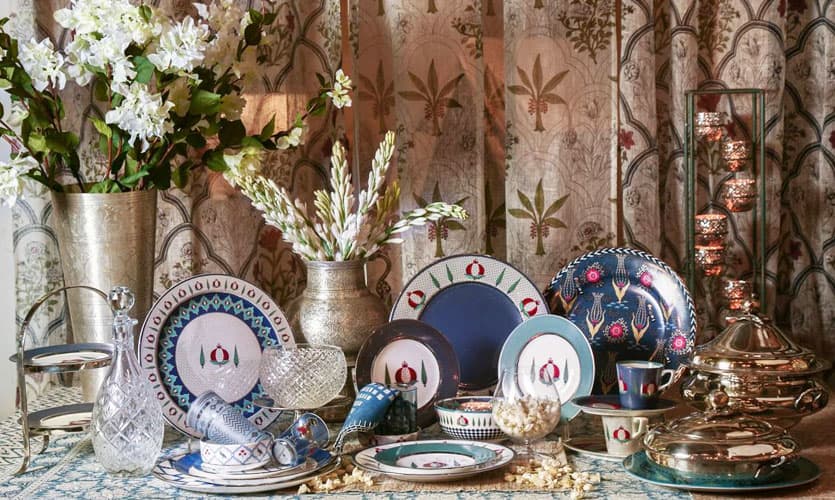 Mixing the traditional with the modern, Good Earth has something to satisfy everyone's needs. Selling everything from bed sheets to tea sets and lamps, Good Earth is your one-stop-shop. They even have a 'Kids' section where you can find everything from bed linen, children's dining sets as well as toys. Every time you walk into a Good Earth store, you'll want your house to look exactly like the shop!
Where | Good Earth - Khan Market, Select CITYWALK, Saket & Other Outlets
Timings | 11 AM - 8 PM
Call Them | +91 11 2464 7175
Check Out Their FB Page | https://www.facebook.com/goodearthdkg/
2. Apartment9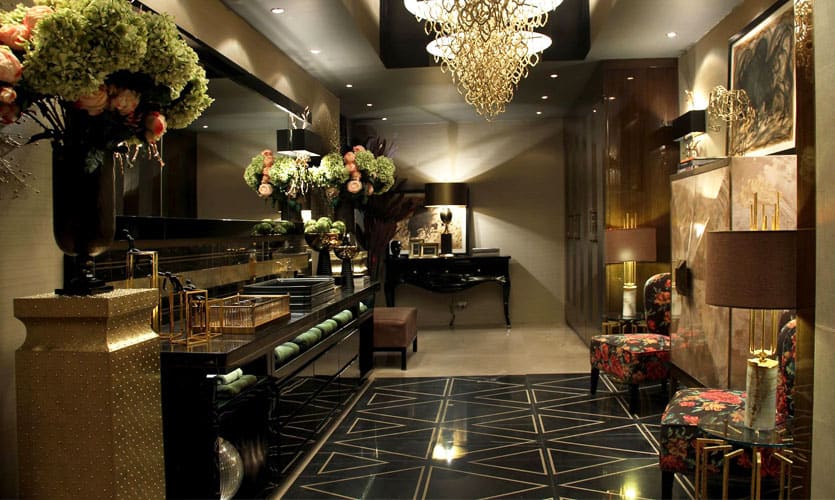 Apartment9 is known for its high-end furniture, upholstery and home accessories. Rustic wallpapers and unusual furniture are all happily housed in this store, just waiting for you! With a beautiful and comprehensive store in GK I's posh and sophisticated N-Block Market, Apartment9 has slowly made its name known in the interior design industry. Go drop by! 
Where | Apartment9 - N9, N Block Market, GK I 
Timings | 12 PM - 9 PM
Call Them | +91 8527 550 088
Check Out Their FB Page | https://www.facebook.com/apartment9-108314999206799/
3. Second Floor Studio By Punit Jasuja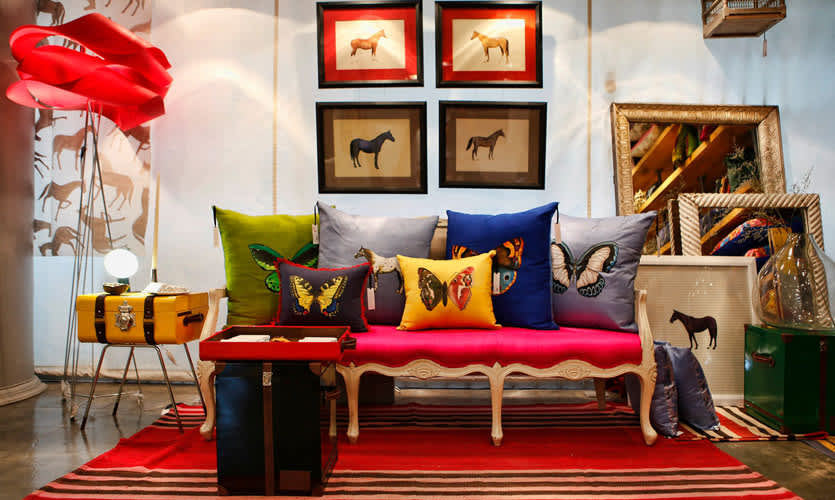 Whether you enjoy bright colours or like your house done up in muted hues, you can find something for all your needs here. Located in Shahpur Jat, this designer studio is everyone's dream! You are bound to find something exceptional and out of the box here. From cushion covers to flower vases and elegantly carved sofas, this studio has it all - go see!
Where | Second Floor Studio - 417-418, Shahpur Jat 
Timings | 11 AM - 7:30 PM
Call Them | +91 11 4142 0324
Check Out Their FB Page | https://www.facebook.com/SecondFloorStudioPunitJasuja/
4. Nur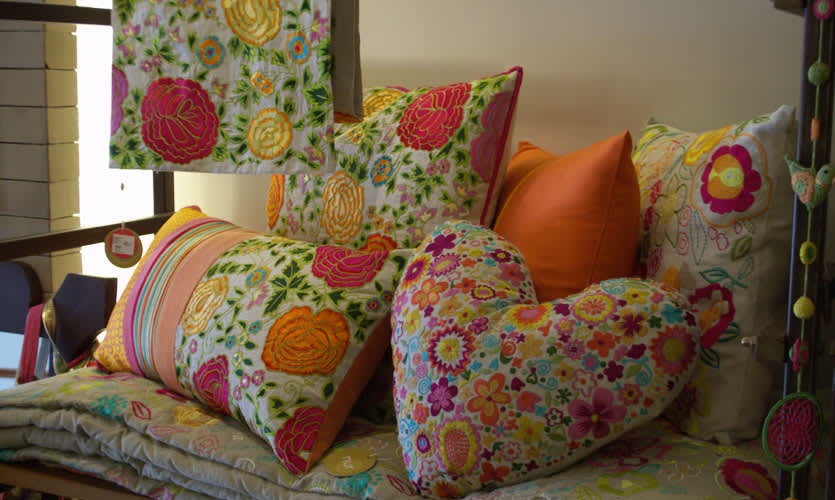 If your style is relatively 'out-of-the-box' and offbeat, Nur is where you should go! With quirky doormats and pillows, Nur adds a pop of flavour to your home. It is also widely known for its wide range of fabrics to grace your space. And if your dream house is one with bright, happy colours, Nur is your genie in the lamp! Seriously, head in for a look-see and prepare to get dazzled.
Where | Nur - 71A, Meharchand Market & 23, Santushti Shopping Complex
Timings | 10 AM - 7 PM
Call Them | +91 11 2611 2971
Check Out Their FB Page | https://www.facebook.com/nurhome/
5. Adbhuta Farms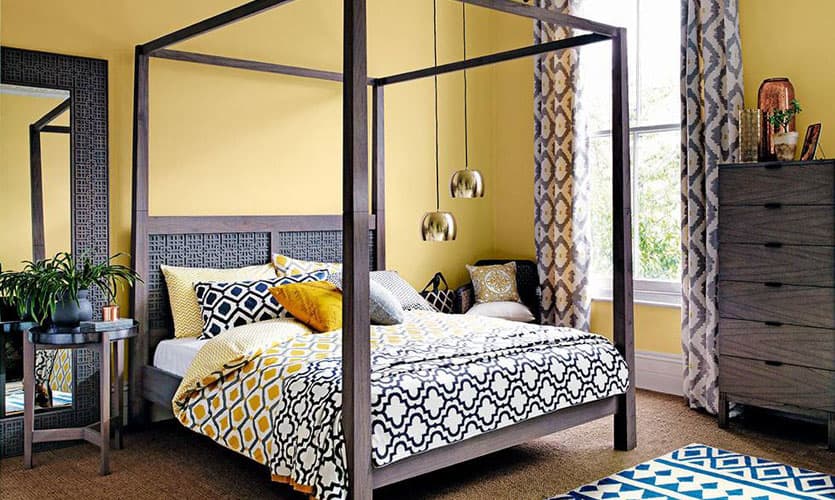 Located in Ghitorni, Adbhuta Farms is ready to cater to all your wooden furniture needs. This large establishment is where bespoke wooden furniture is made, customised and sold to happy customers. They work with a wide variety of wood - from teak to oak, and are willing to carve furniture just the way you want it! This is the answer to all your furniture prayers - all at premium prices, of course.
Where | Adbhuta Farms - 661 Silver Oak Farms, Ghitorni, M.G. Road
Timings | 9 AM - 10 PM
Call Them | +91 9811 034 406
Check Out Their FB Page | https://www.facebook.com/Adbhuta/
6. Address Home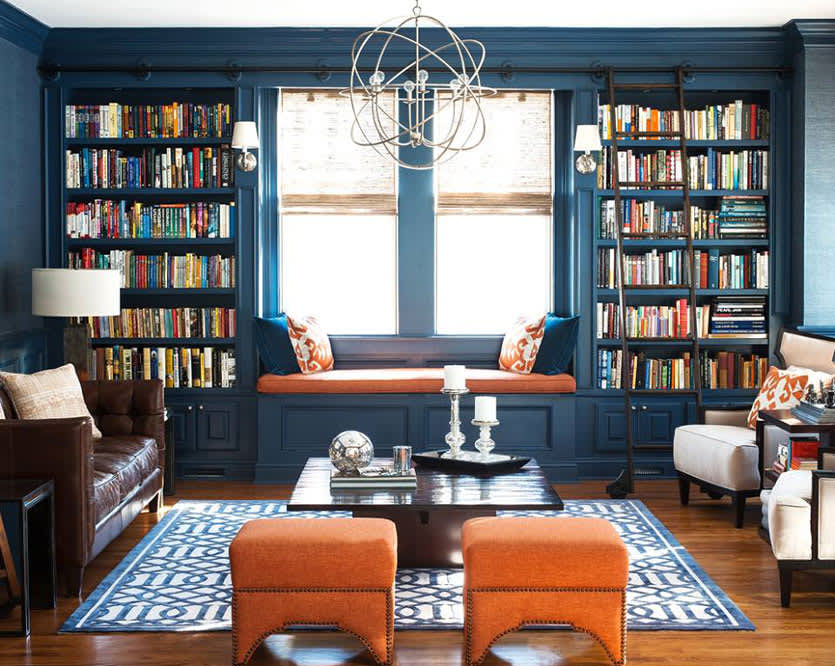 Describing themselves as 'of-the-moment, yet timeless', Address Home summarises their wares perfectly. With stores in GK I, HKV and Pacific Mall, this vivid yet elegant home decor is easily accessible to you. With a wide variety of products ranging from linen, dining accessories and even objets d'art such as sculptures and artificial plants, Address Home is sure to fulfil all your home decor needs!
Where | Address Home - Pacific, Subhash Nagar, N Block Market, GK I & HKV
Timings | 11 AM - 8 PM
Call Them | +91 11 4171 9292
Check Out Their FB Page | https://www.facebook.com/addresshomedecor/
7. PortsideCafe - Furniture Studio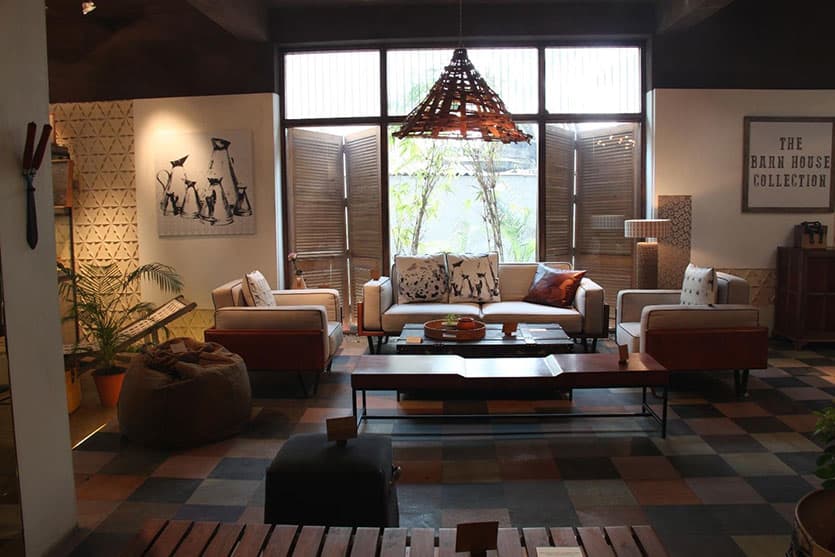 Sofas, stationery and everything in between can be found at cutesy PortsideCafe. With various collections to choose from, this store meets all your housing needs - seating, beds, tables, dressers, dining ware, bars - everything down to jewellery boxes. Located in Lado Sarai, this store has even been awarded the 'Elle Decor - Designer of The Year' Award previously! Nice, eh?
Where | PortsideCafe - Furniture Studio - F301 Lado Sarai
Timings | 11 AM - 7 PM
Call Them | +91 11 4605 4371
Check Out Their FB Page | https://www.facebook.com/portsidecafe/
8. Pure Home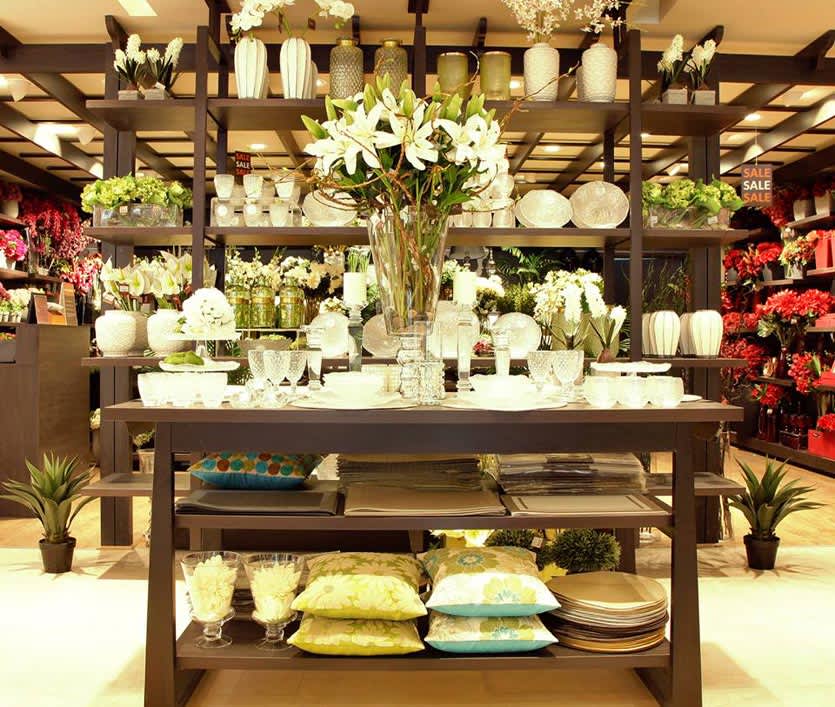 Choose your colour palette and this store will take care of the rest for you! Pure Home sells a wide variety of home decor stuff you'll adore. Furniture, decor, outdoor wares, dining and entertaining and even furniture, rugs and bed linen for kids. With prominent stores in DLF Place in Saket and Ambience Mall in Gurgaon, this brand delivers stunning and simple home decor products that are just perfect for your space! 
Where | Pure Home - DLF Place, Saket, Pushp Vihar & Ambience, Gurugram
Timings | 11:30 AM - 7:30 PM
Call Them | +91 11 4181 1133
Check Out Their FB Page | https://www.facebook.com/purehomeplusliving/
Already bursting with new plans to re-decorate your space? Well, you now know exactly where to steer your wheels to!