Delhi
Tipsy Stargazing and Live Music, If This Is Your Ideal Scene This NY, Head To This Getaway!
If you're passionate about travelling and are the kind who would love to spend New Year's Eve at a quiet destination, away from the hyperactive-ness of the city, then Sukoon in the Himalayas is THE place to be at! 
Imagine this - a quiet, cosy & intimate environment, camping around a well lit bonfire with a glass of wine in tow! Sounds like the ideal situation to us.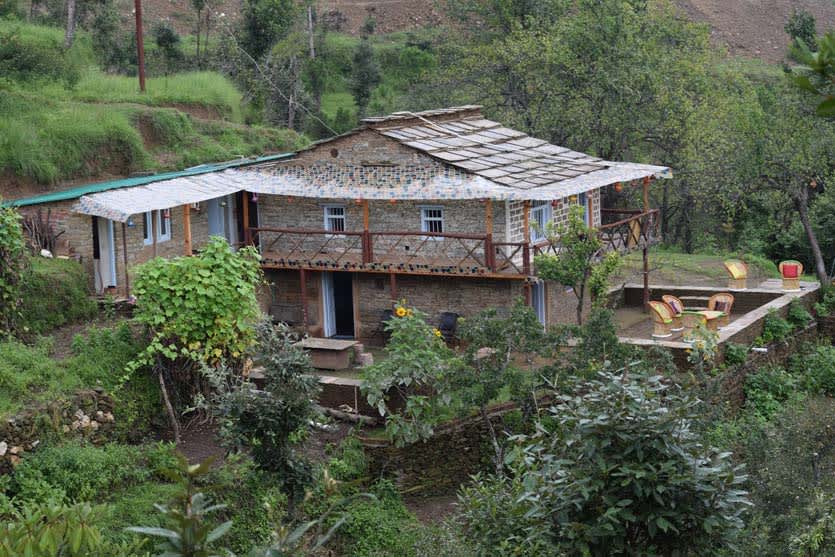 The Offering | This 3 acre property in the Himalayas celebrates Kumaon in its truest sense – the spirit, the architecture and the revelry. Located in the lap of nature in district Jalna surrounded by virgin pine, oak and rhododendron trees with seasonal fruits and vegetables, it offers a mesmerizing view of the Himalayas. They've got tents for the adventure loving people, rooms and suites for luxury lovers.
So book your tickets right away and head on over to this beautiful homestay and get away from the unwanted hustle bustle of the city! 
Where | Village Toli, Jalna, Almora
Tariff | Rs 9,999 Onwards Per Night
Check Out Their FB Page | https://www.facebook.com/sukoonhomestay/
Book Online On | http://www.sukoonhomestay.com/