While it looks like just another market from the distance, INA market will greet you with a high percentage of foreigners the moment you get in and it's clearly evident that expats in Delhi come here for their daily shopping. This is because it offers food / beverage items that are not available at most other places. INA is an ideal location for foodies looking to broaden their food palate by introducing themselves to exotic fruits and imported condiments.
Imported Luxury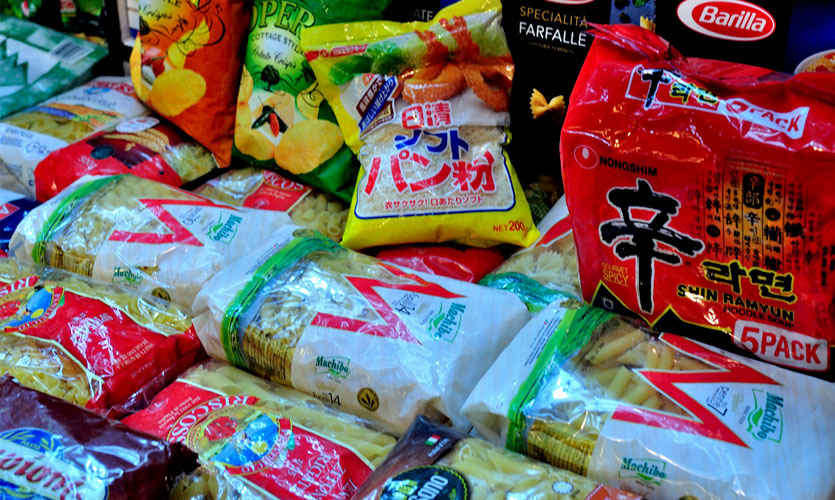 Lucky General Store may look like just another store but on closer inspection, you will soon realize the importance of it. Shelves are stacked with items and brands generally unheard of in India. Recently developed, branded stores in the malls have somewhat begun to do the same but even they are nowhere close to this store. Places like Lucky's have been operating here since the 70s, catering to expats as well as Delhiites with more adventurous tastes. Also check out Sachdeva Brothers or Khurana Departmental Store who offer a similar variety.
Assorted Variety of Items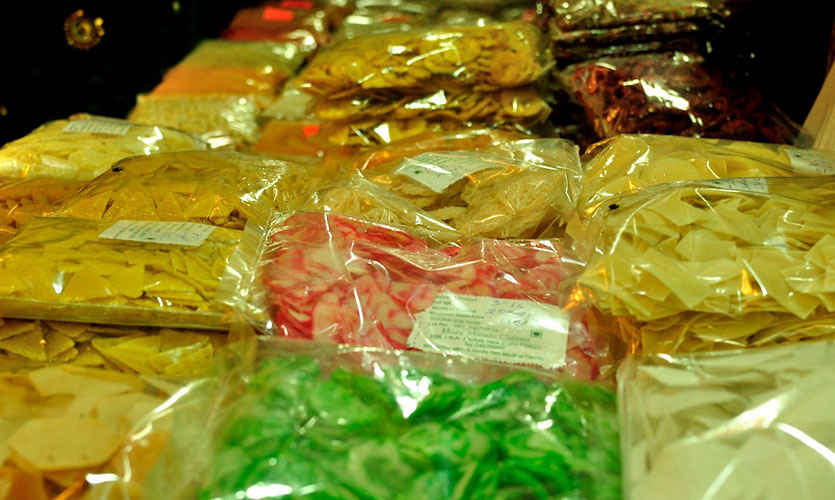 From Apple Cider Vinegar to Heinz Baby Food and from Extra Virgin Olive Oil to fresh Avocados, there is nothing you cannot find here. Unlike the average Delhi market, INA is also well equipped for non-vegetarians. From Cod Liver Oil to Canned Tuna, nothing is beyond your reach. Dried fruits like bright Orange Apricots from the mountains, packed Walnut Kernels and Dried Figs are also available aplenty. What adds to the experience is that the shopkeepers in most of these shops are highly experienced and well versed with English as they are used to interacting with the expats.
For Meat and Seafood Lovers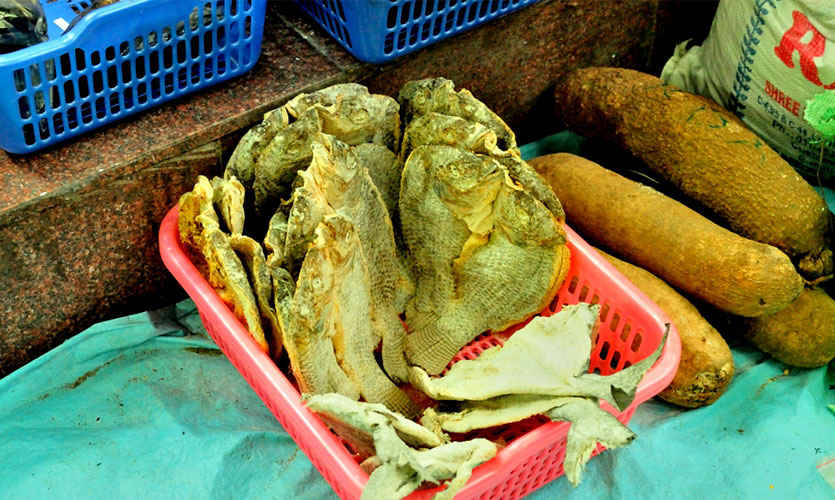 Meat stores are not directly visible as they are relegated to the back alleys of the market. Meat shops are generally nameless but if you explore, you will find interesting items out there too. Look for Bombay Fish Shop for a great collection of Lobsters, Prawns and other Seafood. It also stocks packed fish based products and Dried Fish etc.
Wine and Liquor
If you are thirsty, head to Liquor and More Wine Shop for rare imported wine and other alcohol brands.The collections here are much more diverse and eclectic compared to the average neighbourhood wine shops in Delhi. Explore them for rare Wines, Ciders, Liqueurs, Gins or Brandy that caters to eclectic tastes.
A Southern Twist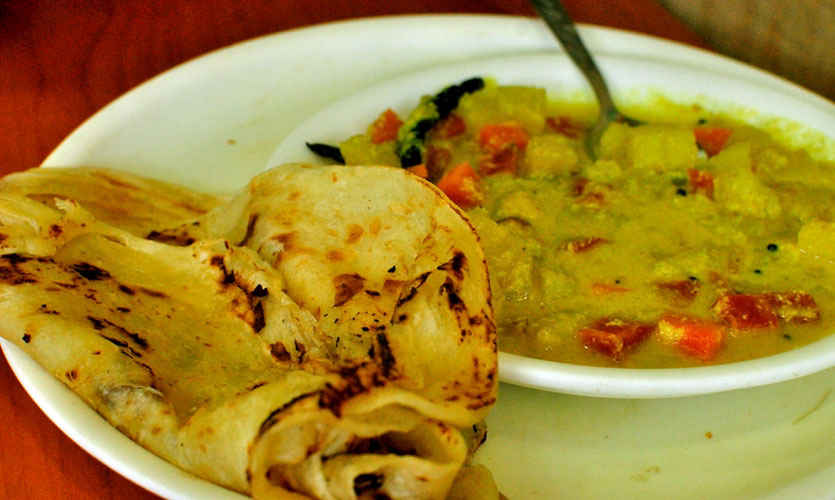 Surprisingly, the eateries here are completely different. Contrary to your expectations, you will not find any fine dining restaurants targeted at the expats but it is replete with South Indian, mostly Malayali restaurants. Check into Anna's Hotel and order some soft, multi layered Malabar Parottas along with Mutton Roast or Fish Curry or even Beef which is always difficult to find. There are several grocery shops run by Keralite traders too. They sell some Deep Fried Plantains in the evening and stock unique items including Tapioca, Plantains, Spices, Snacks and certain varieties of Rice and Lentils used in South Indian cooking.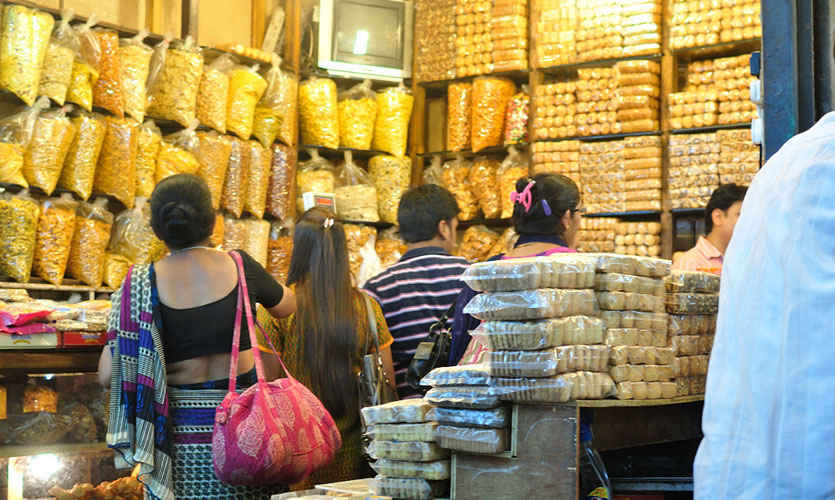 For a foodie, INA offers the perfect option to discover and try new things on every trip. Just don't limit yourselves at the fruit shops found on the outer periphery. Walk through the inner lanes and examine the shelves of the stores carefully. More often than not, you will be pleasantly surprised.