Right besides the coolest gaming zone Smaaash at the all time high-spirited Cyber Hub, there was a swarm of people, under a light of blue, acting crazy, whooping high and guffawing cheerfully. It was the launch of the most happening and humorous café in town.
The People and Co, coming from the curators of the first ever comedy club of the country called the Canvas Laugh Club in Mumbai, came rolling down within the confines of your niche and bang hurled a gala opening! The launch introduced their stunning novel concept of collective experiences of eating, drinking and laughing together under one roof. The place boasted off its comedy club called the Canvas (mind it - the first club in Delhi NCR dedicated to comedy!), its restaurant called the Plate, and an open bar with rock music called the Public.
A step onto the earth-toned marble floor and you would be sure you are in a new world. The wood and copper façade of its dimly lighted semblance shouts the ontology of being simple, earnest and rustic, something that the founders so fondly treasure. The timeless brick walls display scenic pastoral images and lend the entire space a ragged look. Just walk in, choose your grail, sway to the tunes, peck a bite and get in stitches with the comedy!
Rolling in the Aisles at Canvas
Embracing the obnoxious flaws inherent in all kinds of people (as they believe) through stand-up comedies, musicals and plays, Canvas is a place where gigs wouldn't end and would be solely aimed at spreading laughter. It's a theatre area which boasts of getting you treated of all your ills without any doses of medicines.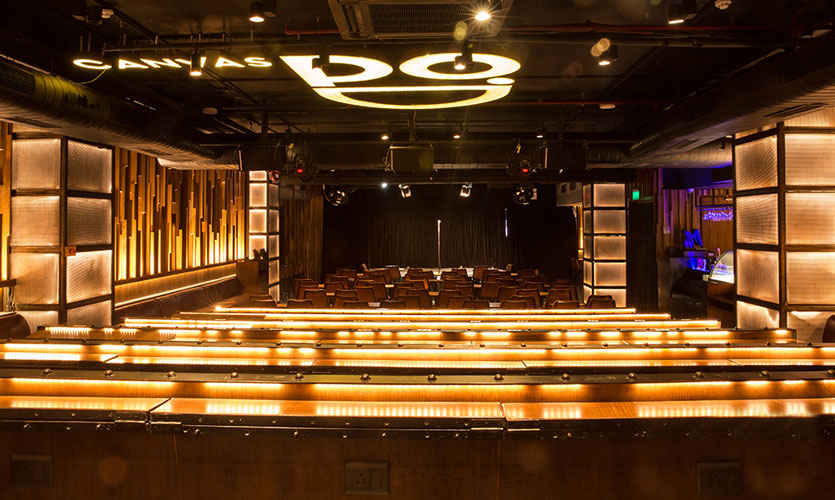 The launch evening showed rollicking performances of prominent stand-up comedians Kunal Kamra, Vasu Primlani, Rajneesh Kapoor, Nitin Mirani, Atul Khatri, Jeeveshu Ahluwalia, Aditi Mittal, Karunesh Talwar and Abish Mathew. The theatre promises to host renowned artists every day.
Cotch Your Chalice and Swing at Public
The fascinatingly enthralling concert of Phynyx staged at the Public was the first thing that enticed us at the launch. As we stepped in, we saw the bar and the stage at the walkway, which is conveniently called the Public.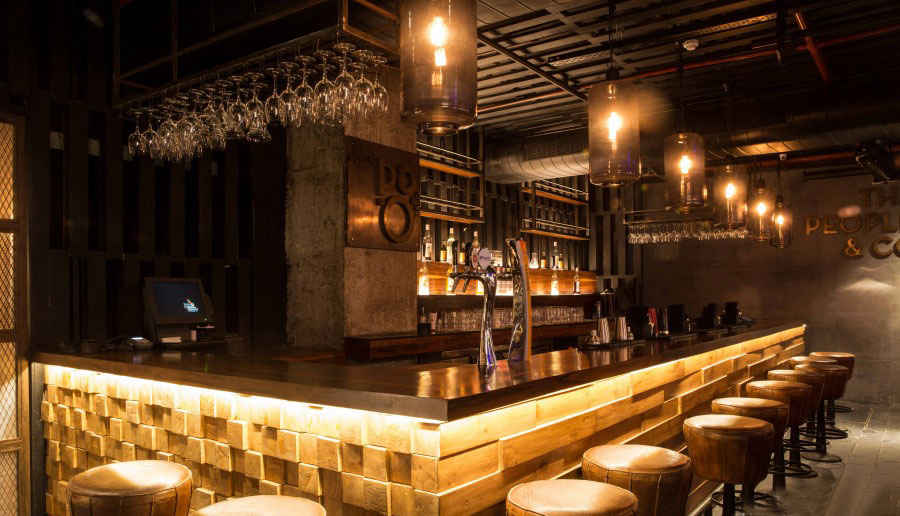 Be it for a glass of lemonade or a grail of spirit, Public welcomes you at all times (call it the head of noon or half past midnight)! Anyone and everyone can simply come in and sing, swing and drink. The stage is open to concerts, extempore, and even to the wackiest performances by both mature and amateur musicians.
Serve Yourself a Surprise Feast at Plate
Grab your dish and make a guess, because it's a surprise everyday at Plate! No menus, no fixed cuisines and no confusions! Brilliant chefs from all parts of the world are brought in and left to themselves to decide whatever they feel like 'cooking up'. Plate is the place where flavors from diverse cuisines get their chance to create some magic.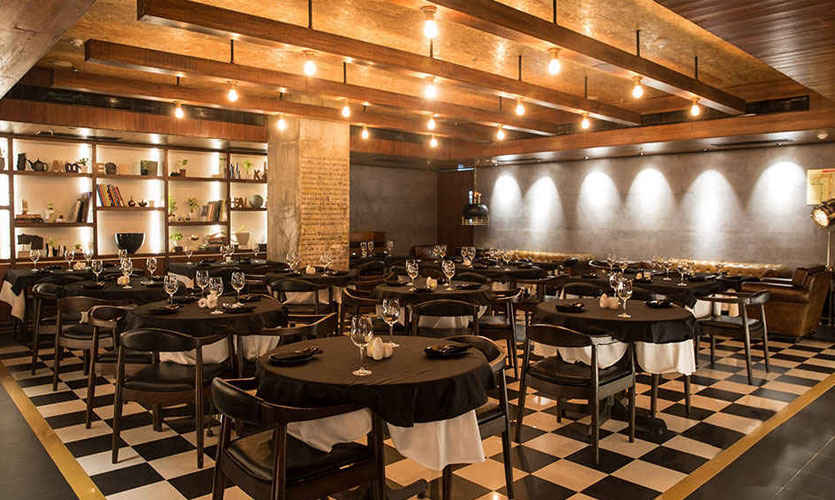 The evening of its opening had delicious choices of Middle Eastern, Chinese and Indian cuisines, and we aren't exaggerating when we say that it was scrumptiously finger-licking good! 
Creating a space that lets you be just you, we are sure The People & Co is the next big thing the city hankers for!
Location | Tower 8-B, Cyber Hub, DLF Cyber City, Gurgaon
Meal For Two | Rs 1500 (approx)
This article is written by Khushboo Panjwani. Khushboo is a part time blogger and a full time feminist. If she is not busy explaining the world what feminism means, she is found reading (no love stories please), gardening (she is deeply devoted to her plants) or meditating (not a day without it). The term soliloquy was coined for her alone, and if you ask about the most beautiful experience - it would be a morning sunrise!