If you're a true blue tea-holic then you'd know that there's nothing better than the aroma of a perfectly blended cup of tea *happy sigh*! And since our love for tea is never ending, you have gotta check out this ah-mazing tea webstore we recently came across! 
Fragrant Tea Flavours Galore | The Hillcart Tales traces has a legacy of 120 years *wow* and this reflects in their products. The spellbinding symphony of flavours, armed with master blending expertise across generations, sparked the flame in Ashutosh Ghosh and he took this venture to soaring heights! 
Sourced from the most revered gardens of the world, the tea leaves are presented in a muslin tea bag and loose tea pouches as well! They have everything from Black Teas to Green Teas to Rich Infusion teas and they all taste superb. 
These guys also have something for all ya peeps with a sweet tooth, they have a special collection of Dessert Teas for some guilt and calorie free indulge *YAY*! So order up tea flavours like Lemon Cake, Tiramisu, Apple Strudel and more here and get a taste of real dessert without fearing those extra kilos!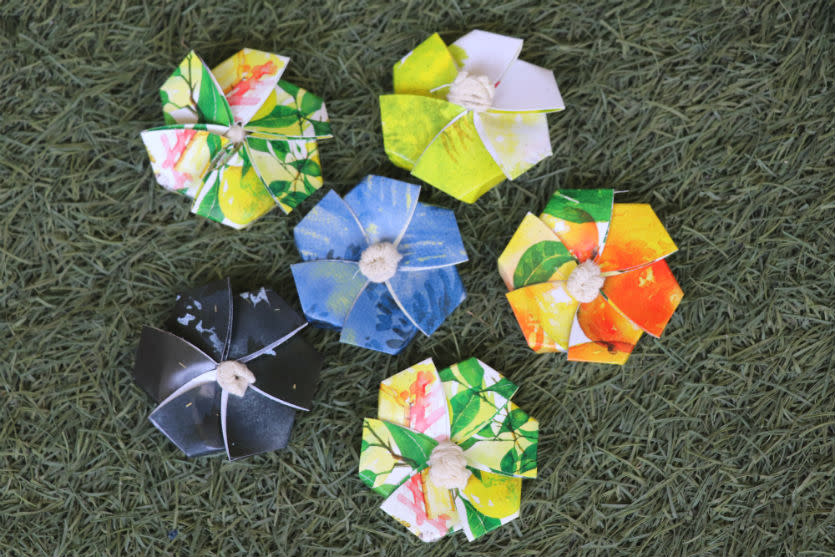 They carefully select their tea leaves to offer a refreshing flavour, invigorating aroma and a well rounded character, for the discerning tea connoisseur. *NAICE*. 
The best part - their packaging is super unique and pretty 'cause the tea leaves have a flower shaped packaging and each of their coaster has a quote in it to brighten up your day *SWEET*!
So, order the perfect aromatic tea and sip a cup in style!
Price | Rs 130 Onwards 
Buy In Stores Here | Modern Bazaar, Le Marche & Needs Store 
Shop Online Here | http://www.thehillcarttales.com/
Check Out Their FB Page | https://www.facebook.com/TheHillcarttales