This School is Cool | Our Assessment of Odeon Social
Well who doesn't miss school? We all fondly remember the days of no stress and endless mischief during times we have to be all mature and do our adult thing *sigh*! Odeon Social successfully tries to bring back this nostalgia in our lives with their school-themed restaurant. 
The wooden chairs and tables, the classic library table lamps, principal room, swings in the balcony and waiters dressed in school uniform will surely bring back those deep-seated memories. Hey, but this school is cool! 
Cosmo Explosion
Their Cosmo Explosion which was cranberry flavoured vodka added to candy floss and a small orange peel sitting gracefully on top. The drink was primarily sweet with the tart punch that is the trademark of vodka. 
Deconstructed Moscow Mule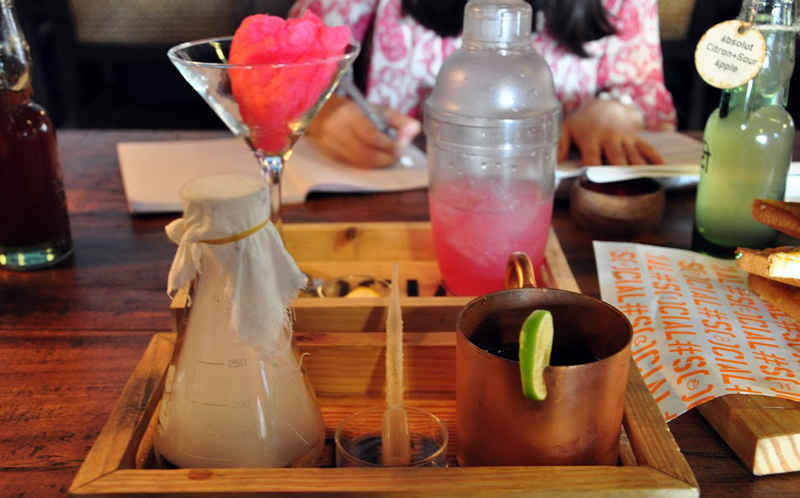 This was a mix of ginger ale and charcoal-infused vodka and a few drops of fresh ginger juice added to make it refreshing and light. 
Bantas

We loved their Bantas and the variety of flavours they offered - Absolut Citron with Sour Apple had vodka and green apple dominating the flavours; Absolut Vodka Rimjhim had zing of the spicy masala with the vodka and loads more!
Double Grilled Naga Chilli Cheese Toast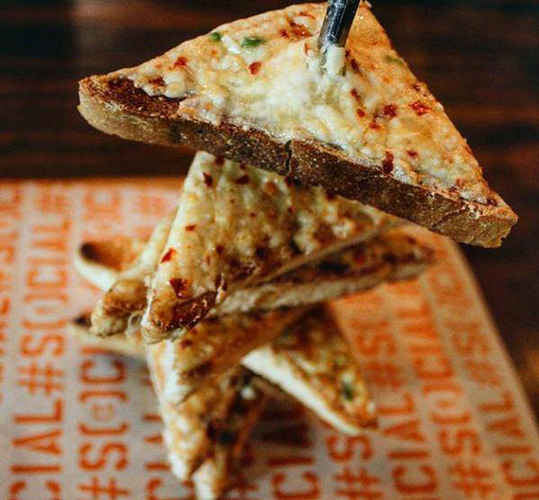 Moving on to the snacks, their Cheese Toast with a thick smooth layer of cheese had a high spice content. We also tried Tikka Tacos, which were tiny chicken tikkas with onion and tomato pieces in soft, small tacos. They're delicious and worth a try. 
Keema Pao & Tandoori Chicken Makhani Bao

Keema Pao was flavorful minced meat in a pao served with pudina chutney which was a total show stealer. The Chicken Makhani Bao was gravy tossed chicken pieces in the bao bun served with fryums, salad and green apple chutney.
Odeon Social never fails to amaze, simply head over and have the perfect night out!