24Seven is a renowned chain of convenience stores and is our go-to when we're craving some yummy, on-the-go snacks! It has become an indispensable part of every night owl's life and offers an array of delicious pre-packaged meals that are also pocket-friendly, and here's our list of top 5 things to order here!
1. Shaadi Wali Coffee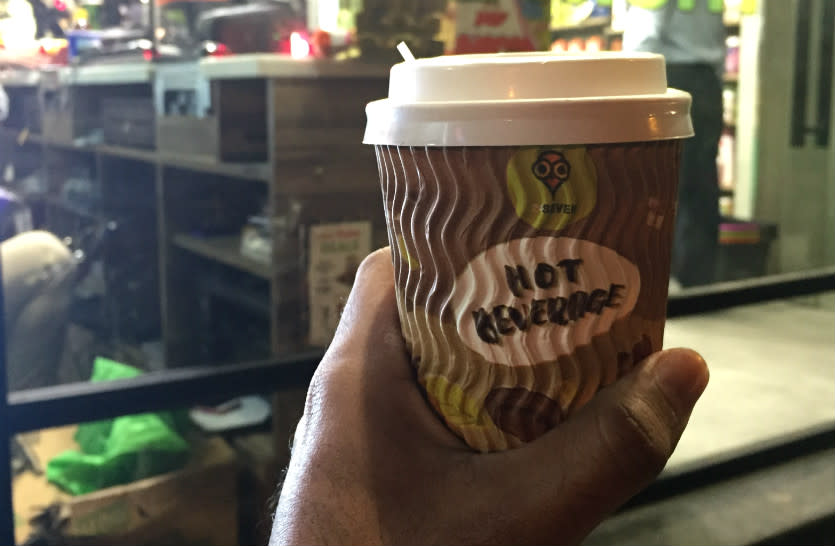 Quirkily called the 'Shaadi Wali Coffee', 24Seven does a mean cup of caffeine-soaked, rich hot coffee that comes drizzled with oodles of chocolate powder for some added yumminess. One cup of this, and you're pretty much good to go for the day!
Price | Rs 50
2. Chicken Supreme Burger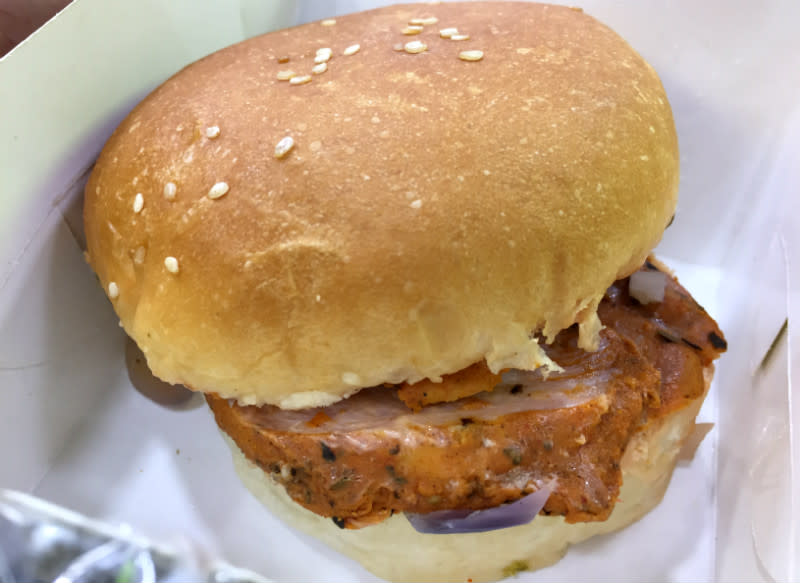 The Chicken Supreme Burger up for grabs here comprises two incredibly soft buns holding together nicely sliced chicken plus chunks of sausages and nicely crunchy onions, making it the perfect satisfying snack when those pesky midnight munchies hit!
Price | Rs 189
3. Tandoori Paneer Tikka Sandwich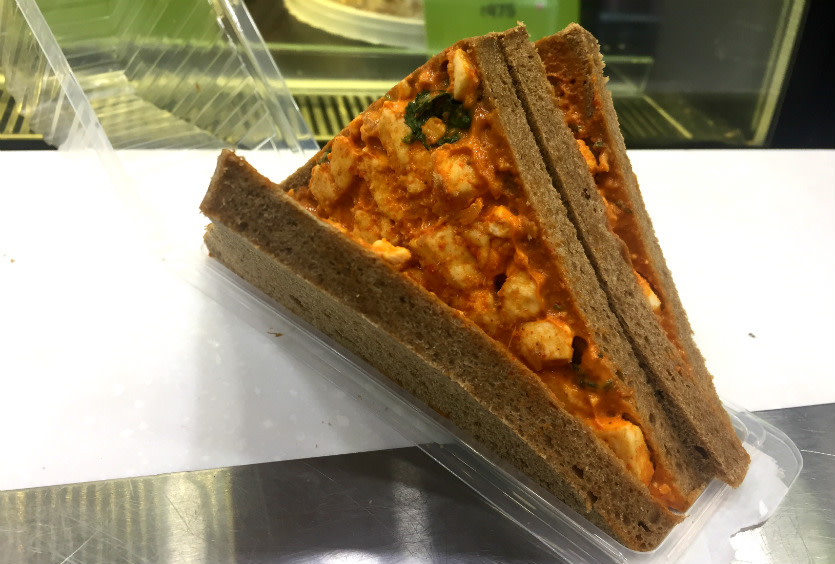 All the paneer tikka lovers out there, this one's for you! Imagine devouring tender paneer hunks nicely doused with sauces all packed together inside brown bread, we totally loved this one, and needless to say, polished it off in a jiffy!
Price | Rs 145
4. Max Deluxe Veggie Feast Pizza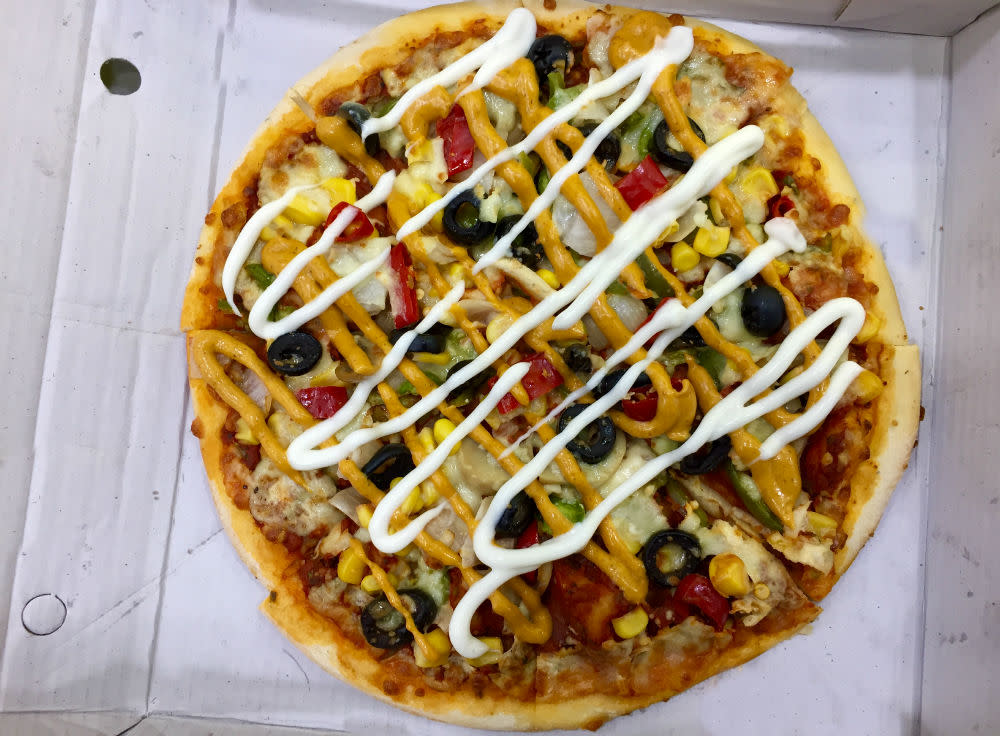 In case you're missing Domino's or Pizza Hut during the night, head over to 24Seven for this pizza which comes loaded with onions, corns, jalapenos, olives, red paprika and more, all for that crunchy delight after an all-night cramming session!
Price | Rs 275
5. Veg Hot Dog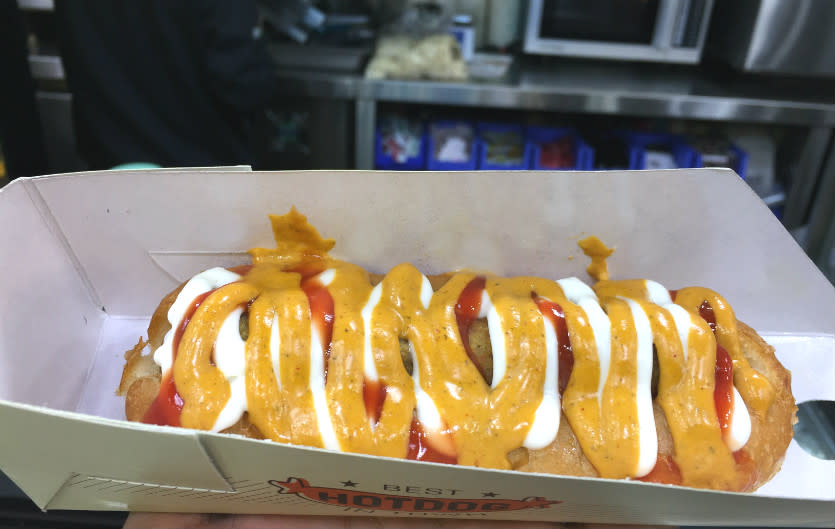 If you're a vegetarian craving for hot dogs, their Veg Hot Dog is the only option for you here at 24Seven! You can add sauces of your choice from mayonnaise to ketchup to the more zesty tandoori, and make a meal of it by throwing in a can of Coke!
Price | Rs 125
Twenty Four Seven is operational 24x7 (duh!), promising to satisfy all kinds of hunger pangs when no other place can, so troop on by!
Location | 24Seven - F14/13, Model Town 2, Near Malikapur Village
Check Out Their FB Page | https://www.facebook.com/24Seven-193723971097535/