If you thought that Maggi Pizza or the Ice Cream Burger was the heights of quirky food experiments in town then think again! Bhikharam Chandmal in GTB Nagar is famous for its crazy dishes and we couldn't hold back our inner bhukkad from swinging by this place. 
This place is more than just a sweet shop and has a menu that'll make your mouth water. We tried out these 5 dishes and here's what we think! 
1. Dhokla Manchurian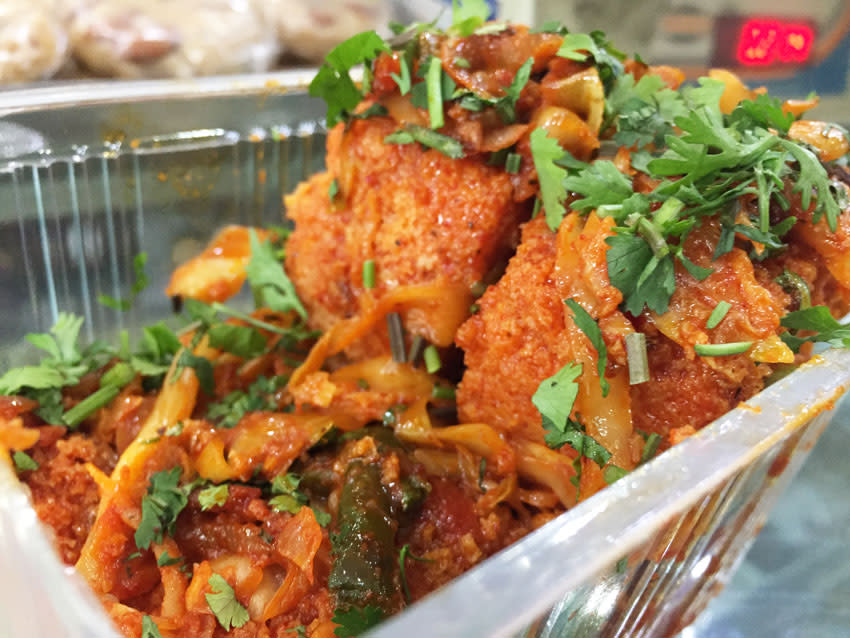 Nope, we ain't kidding! These guys actually mixed our fave Gujrati and Chinese dishes, which surprisingly tastes better than the regular dhoklas. This is one of the hot sellers here and if you don't mind cabbage and onion added to your dhoklas, you cannot miss devouring this titbit.
Price | Rs 65 Onwards
2. Idli Dhokla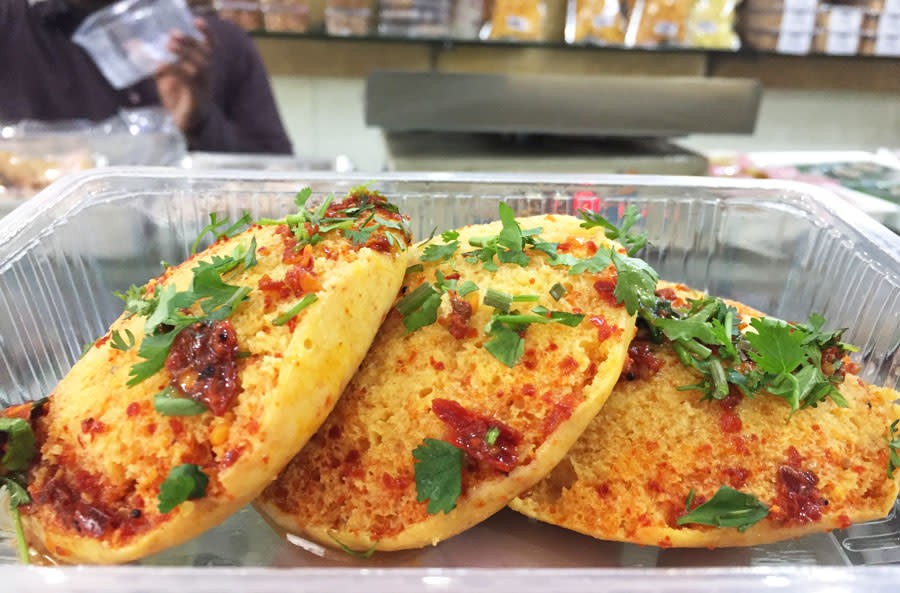 Yet another innovation that Bhikharam should be proud of! This one is basically an idli-shaped dhokla and is quite popular amongst the crowds. The dhokla was moist and soft - just the way it should be and the unique shape gives you all the more try this one out! 
Price | Rs 65 Onwards
3. Gobhi Samosa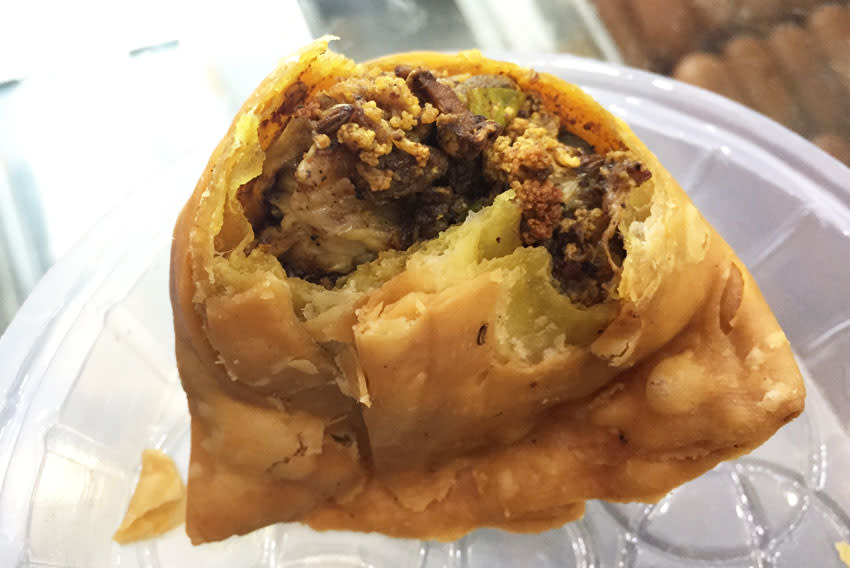 Bored of the same ol' aloo filled samosas? Well this place has Gobhi Samosa *NAICE*! Although the regular aloo samosas here are absolutely delicious, you CANNOT miss out on their Gobhi Samosa. The part where Bhikharam gets all the brownie points is that even their samosas aren't too oily! 
Price | Rs 15
4. Pyaaz Kachori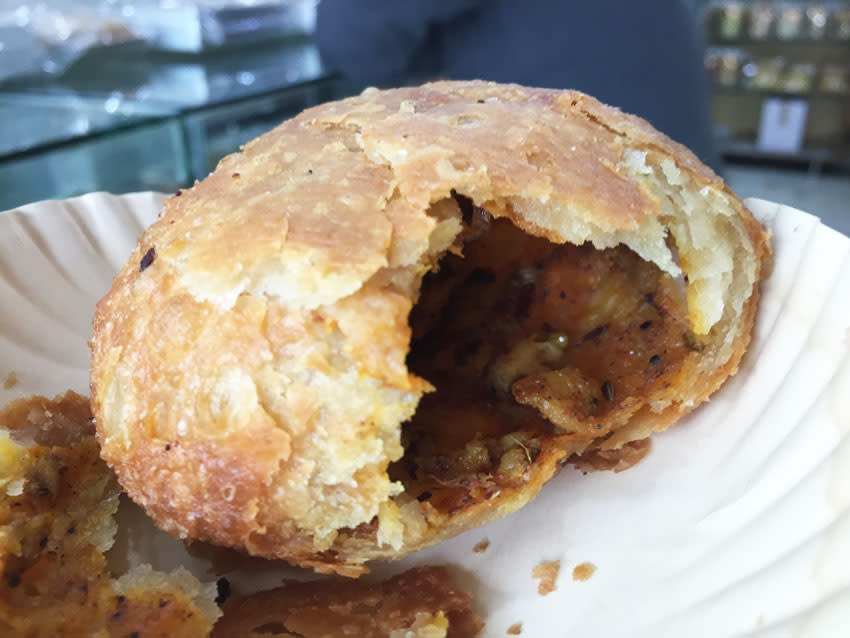 If a plate full of scrumptious kachoris makes you drool then you have to try out Bhikharam's Pyaaz Kachori! It is, probably, the most scrummy kachoris we ever had and we aren't even exaggerating. Nicely fried and perfectly crispy, this one was our fave dishe here, hands down!  
Price | Rs 25
5. Dal Kachori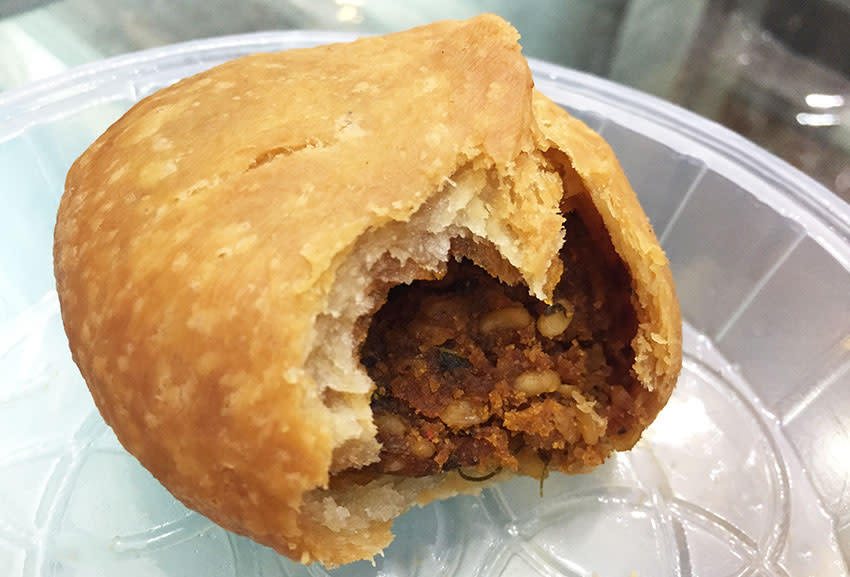 Dal Kachori from Bhikharam is one of a kind! You'll feel a burst of flavours on your taste buds with all the masalas & dal fillings inside and trust us peeps, it tastes heavenly. If you're short on cash and still looking for a full-filing meal then don't forget to try this one out! 
Price | Rs 12
At Bhikharam Chandmal, you'd also find a wide variety of absolutely yummy snacks and sweets, so come prepared to be spoilt by choice! The best bit is that these guys serve an amazing quantity of food at quite a nominal price - so go ahead and try this one out! 
Location | Bhikharam Chandmal - 1995, Outram Lines, GTB Nagar
Call Them | +91 11 4758 6044