This One's For The Men! Order Up Your Skincare Fix From ReverieBox & Keep Winter Woes Away
Needless to say, all you men want to look good all the time but don't have the time to groom yourselves *sigh*. But fret not, we're here to introduce you to the amazing and highly effective organic skincare subscription service - ReverieBox! 
They endeavour to help nourish your skin to the core by offering a truly effective range of skin care products that are bound to keep your skin soft, supple and glowing!
Realising men's need for good, healthy skincare products, that too in this harsh and dry winter, they've come up with their own range of subscription boxes for men's care and we're totes loving it! They've come up with two subscription box variants, all tailored to suit your specific needs.
Basic Box
This box gives all you dudes a range of personal care brands that are all pure, unadulterated and organic. Being connected to nature, ReverieBox ensures that all products are organic and don't have any side effects. This box is for men who love to keep it basic, yet chic. Through this, you can get three skincare products of your own choice, depending on your skin type. 
Price | Rs 1,499
Luxe Gentlemen's Edition Box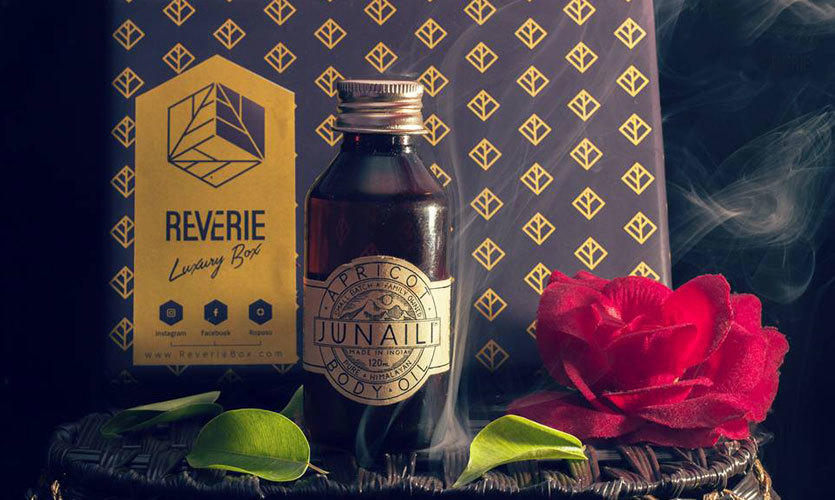 This box is for those men who take a little more time to take care and heal their skin. All the products in the package are customized according to your skin type and hence, are bound to keep your skin nourished, against all winter odds whatsoever. So all you uppish men, browse through their site and go get your fix! 
Price | Rs 2,500
So say bye bye to that dry, cracked and dull skin, and say hello to healthy, well nourished skin this winter! 
Order Online Here | http://reveriebox.com/
Check Out Their FB Page | https://www.facebook.com/ReverieBox/