Delhi
This New Restaurant In DLF Avenue Saket Celebrates Forgotten Bengali Cusine & Culture!
If you're a true foodie, you're all about forgotten cuisines and a taste of culture mixed in with scrumptious delicacies that give you a taste of the culture the dish originated from. Well, then this new restaurant that recently popped open in DLF Avenue, Saket should be right up your alley! Read on for more!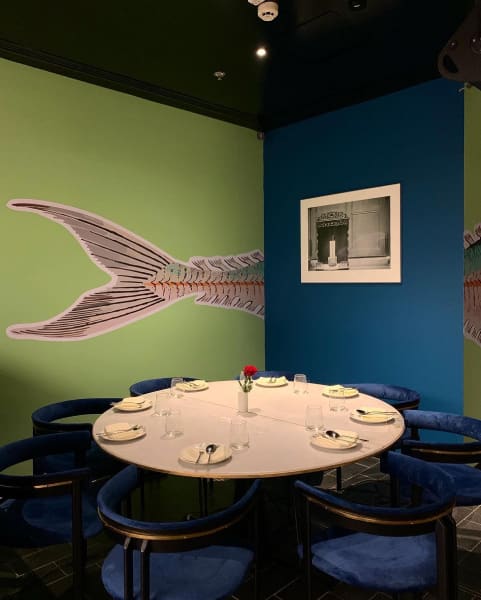 Bringing You The Taste Of Bengal | The Tangra Project is a new restaurant that is the venture of Chef Vikramjit Roy and Studio Pomegranate that has just popped open on the ground floor of DLF Avenue, Saket. The restaurant has been a dream for Chef Bikramjit and encompasses the inclusivity of Kolkata's rich and diverse cultures and cuisines.
With whimsical and elegant interiors and restaurant also offers up incredible dishes that will make Bengalis living in Delhi reminisce of the lanes and culture in Kolkata, as well as make those who are absolutely new to the cuisine want to keep trying dish after dish. You'll have to make reservations to enter and when you do drop by, don't forget to feast on Kolkata dishes with a twist like Potol Dolma, Cholar Dal, and Doi Maach, and some Mughlai cuisine like Shahi Aloo Dum, Haleem.
When are you planning to drop by?
Where | The Tangra Project - DLF Avenue, Saket
Timings | 12 Noon - 11:30 PM
Skim Through Their Insta Page | https://www.instagram.com/thetangraproject/