Disclaimer: Bearing in mind the current health crisis befalling the city and the world at large, we're tweaking our content policy and recommendations. Stay positive, keep hygiene levels up and don't fall prey to panic and misinformation.
They say diamonds are a girl's best friends, but please allow us to extend the list to include gold, silver, and metal and precious stones of every other kind, too! 'Junk jewellery'- no two words to have ever existed have the power to make us happier, even on the dreariest of days. 
And how can you even blame us?! Be it shiny and sparkly (with a heavy price tag, no doubt!), or sundar, sasta and tikau from our favourite roadside bhaiyas, there is no wardrobe, no outfit that is complete without a few pieces of complementing baubles.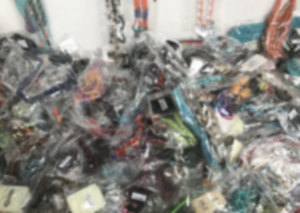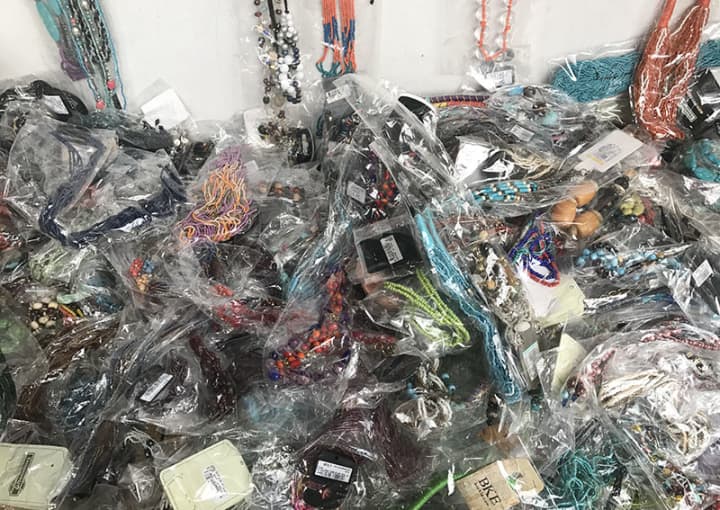 Accessories are, without question, the perfect and the easiest way to jazz up any old, boring pair of clothes, or to add that little 'extra' to something glam! 
This life philosophy is what found us one rainy afternoon gorging on gol gappas and searching for yet ANOTHER pair of jhumkis in Lajpat Nagar's Central Market. Maneuvering our way through the numerous gallis, we found in front of us a stall that sells all earrings for a mere rupees 30! Yes, you read that right!
Bringing London to Delhi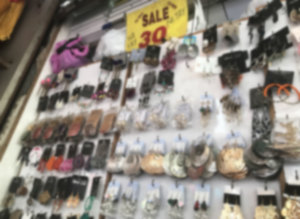 Whoever said you need to head to fancy European destinations to get your fill of international shopping has definitely never stepped foot into this nameless stall. A small table holds a few large plastic boxes, which contain in hundreds the perfect export maal. Topshop, Forever 21, Primark… find fashion jewellery produced for all these brands right here! These may be reject pieces, but does that really matter when its coming at just 30 bucks a pop?! 
If something a bit more desi is more your style, then of course, you can please your heart with jhumkis, big or small, and other pieces of jewellery in oxidised metals. 
Not Just Earrings!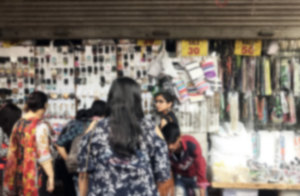 Of course, we don't expect you be at your best with just a pair of earrings! And so this tiny wonder of a stall also sells a host of necklaces and chokers at 50 bucks each! Nothing for lesser, nothing for more. There are a host of funky beaded necklaces in a plethora of colours to add that pop of brightness to your outfit on a dull Monday morning or to level up that basic white tee. Woohoo, shop away!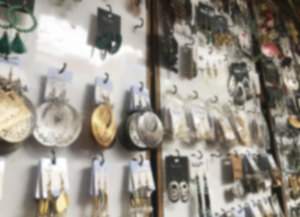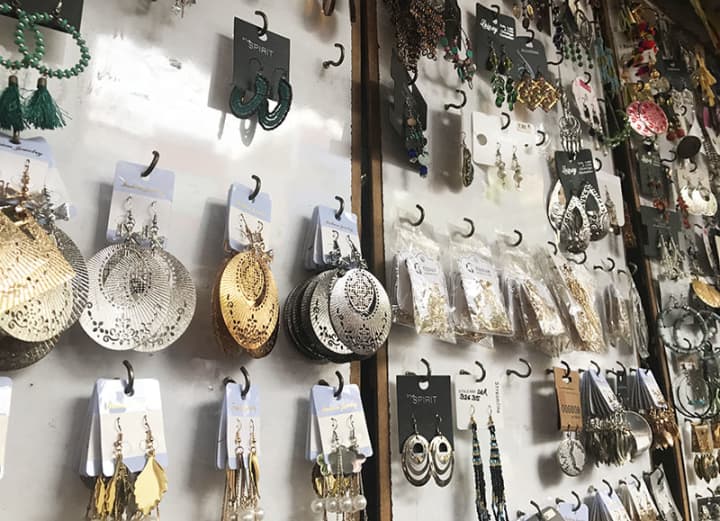 If you're a fan of bling (and a bit of bling is never a bad idea!), then you'll also find for yourself an entire table displaying rings of every kind across the bling scale (from just a bit, to blinding!). Our favourites, however, were the small collection of metal rings with colourful stones in turquoise, green and red. Perfect to pair with practically anything!
Location, Location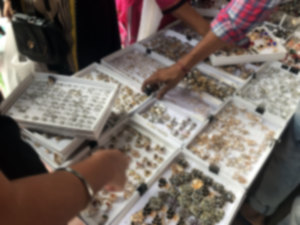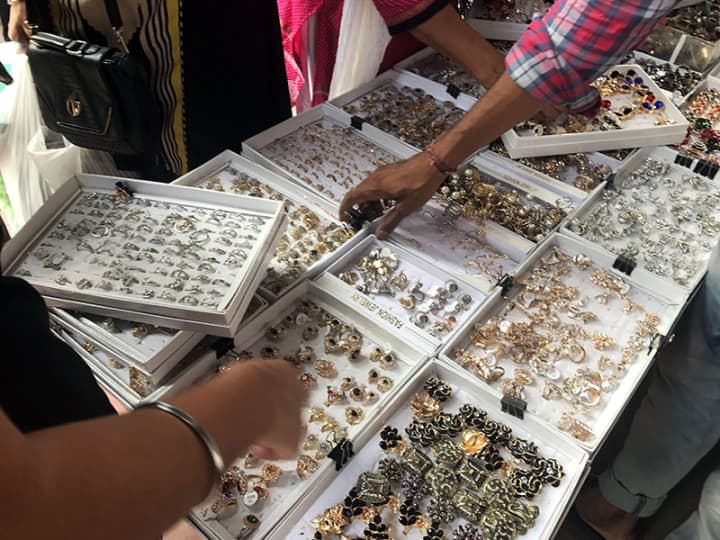 Now, finding this tiny stall (with no name) might be a bit of a task, but it's right in the centre of Lajpat Nagar's Central Market, if that's any help. If not, just take along a gal pal and do what we did - savour some delicious street-side chaat and take a stroll through the market. You are likely to come across this stall anyway, but if not, you'll definitely find someplace else selling earrings that please the heart, so it's a win-win! 
(P.S. If you particularly go searching for this stall, just ask to be directed towards the 'Homeopathy wali galli', and take the right turn from there).
Where | Central Market, Lajpat Nagar