This Majestic Gurudwara Lies On The Banks Of Yamuna & Offers Peace And Serenity To All
An age-old and rather unusual story is connected to how this gurudwara in Majnu ka Tilla located on the banks of the sacred river Yamuna came into existence. Scroll on as we regale you with the story behind this revered gurudwara!
The Story Behind It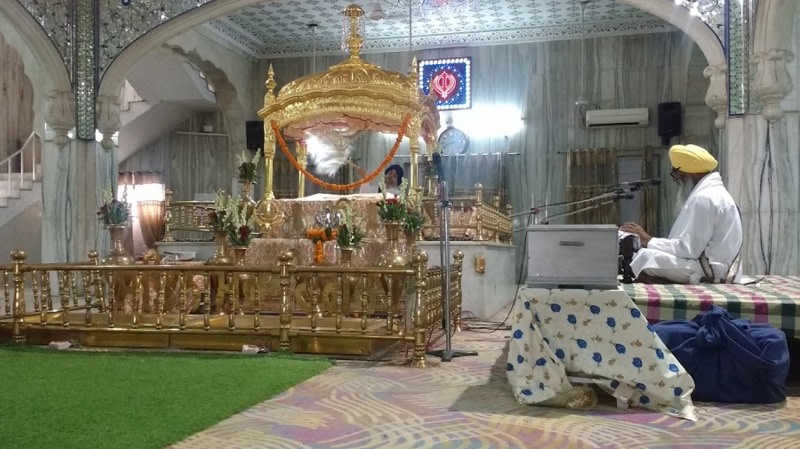 Picture Credits: Karan Gambhir
It's said that there was once a young Muslim hermit who used to live at this place during the reign of Sikander Shah Lodhi. He was so engrossed in his love and devotion to God and in meditation that the world and its pleasures never seemed to interest him, and so engrossed was he that people started to refer to him as a 'majnu', after the Persian lover whose name became synonymous with intense love in Sufi literature.
Besides meditation, he also used to row people across the river for free. It's said that one day when Guru Nanak Dev Ji was travelling near this area, he came across Majnu and enlightened him. Majnu was so happy that he became a true disciple to Guru Nanak Dev Ji. Seeing his devotion, Guru Nanak Ji blessed him again and told him that his name will never be forgotten and thus, this gurudwara came into existence.
This Gurudwara stands on a white marble and has a majestic top and since it's situated on the banks of the river Yamuna, the view of the river is outstandingly beautiful and serene. The day of Baisakhi and the birthday of Khalsa are celebrated with a lot of fun and frolic here.
Puranmashi (full moon day) is also celebrated here very beautifully. A lot of pilgrims no matter their caste, religion and creed join each other and organize a huge 'langar' (a common kitchen or canteen where food is served for free). Apart from this service, there are many people who participate in doing 'paath', 'ardas' and even 'kirtan' (all different names for praying) on a daily basis.
Blessed By The Greats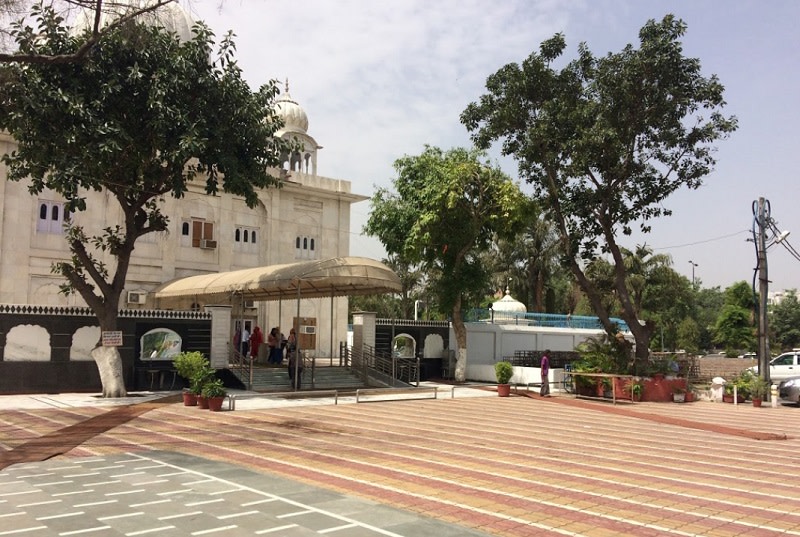 Picture Credits: ankur sachdeva
A lot of eminent people have blessed this Gurudwara. Guru Sri Hargobind, a revolutionary who helped in inculcating the values of dharma as well as righteousness visited this place at one point. He even shattered the policies of various rulers and brought self-respect as well as dignity to slaves. Apart from him, Ram Rai who was the son of Guru Har Rai blessed this gurudwara as well. All the miracles which Ram Rai was able to show to Aurangzeb, were performed near the well of this Gurudwara itself.
General Baghel Singh also visited and stayed at this place. The old marble gurudwara which people see today was built by Maharaja Ranjit Singh, showcasing the historic importance of this place of worship. Surrounding the gurudwara, a Tibetan camp/colony has come up – a home away from home for many Tibetans offering affordable hotels and food options besides being the first port of call for all its natives.
Do visit the Majnu ka Tilla Gurudwara and its surrounding area; it may be as a visitor, a believer or even a volunteer!
Where | Majnu Ka Tilla Gurudwara - New Chandrawal, Civil Lines